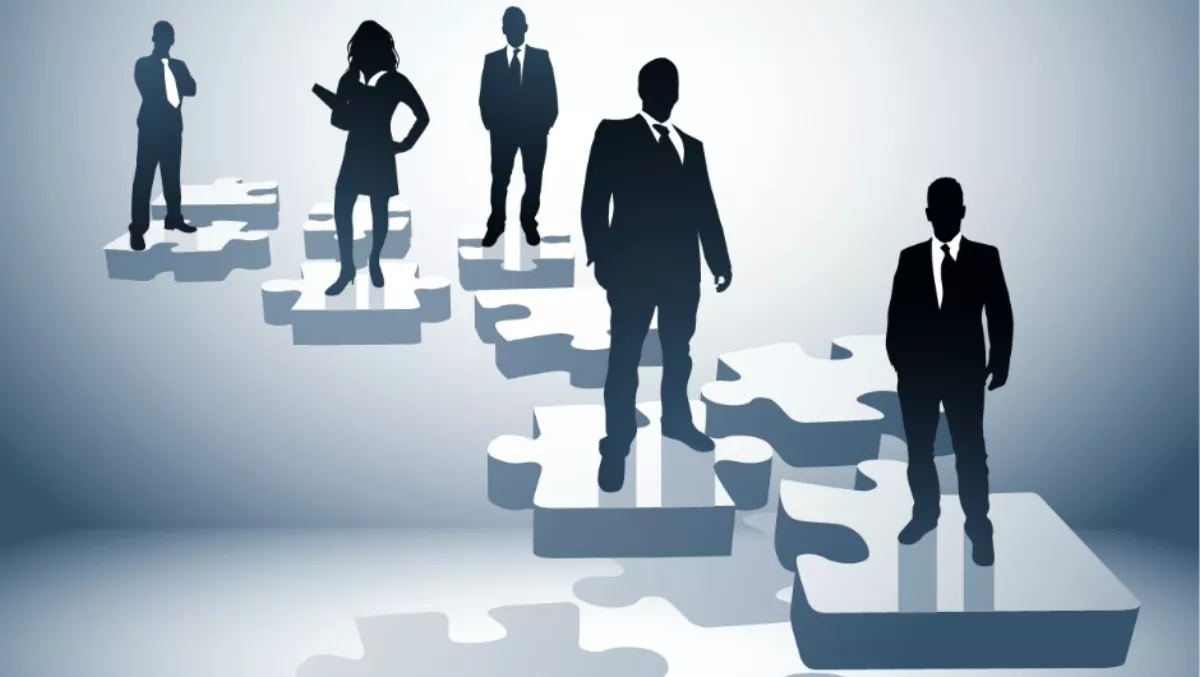 Top five cloud backup and recovery software vendors revealed
FYI, this story is more than a year old
IaaS and on-demand cloud providers will significantly boost the global cloud and backup and recovery software market, according to a new report from Technavio.
"With the advent of IaaS and on-demand cloud providers like Amazon Web Services, new virtualisation strategies have emerged. Most enterprises are quickly adopting these strategies to eliminate infrastructure limitations by developing and deploying applications on a single piece of hardware," says Amrita Choudhury, Technavio lead market research analysts for enterprise applications.
"The evolution of software as a service (SaaS) and IaaS has opened up many opportunities for smaller enterprises and startup companies to explore and deploy their ideas with greater agility. Enterprises are finding the cloud backup and recovery strategy attractive as it allows them to achieve more for virtually the same budget," says Choudhury.
To identify the top vendors, Technavio's market research analysts considered the top contributors to the overall revenue of this market. To calculate the market size, the report considers the revenue generated from software licenses, maintenance fees, and services.
The five leading vendors in the global cloud backup and recovery software market are:
CA Technologies
CA Technologies was founded in 1974 and is headquartered in New York, US. The company develops and markets licences, and supports standardised computer software products. As of March 31, 2015, CA had about 5,100 employees worldwide and recorded revenue of around US$4.26 billion. The company owns 1,050 patents worldwide and invests US$600 million in software development each year.
CA Disk Backup and Restore (CA Disk) offers comprehensive data management for protecting, restoring, and archiving critical data to make the best use of the storage hierarchy. These products help enterprises in optimising their storage resources and controlling costs by archiving occasionally used data sets to less expensive storage media.
CA Disk manages storage growth effectively via a standardised interface, automation flexibility, control, and data integrity.
CommVault
CommVault Systems offers data management software applications and related services. It develops, sells, and markets a range of data management software applications to manage and protect data throughout its life cycle. The company was founded in 1996 but originally started out as a development group in Bell Labs in 1988.
CommVault has strategic partnerships with companies such as Microsoft, Hitachi Data Systems, VMware and HP, mainly providing solutions for mid-sized and large enterprises.
CommVault Systems offer Simpana, a low-cost software solution that helps enterprises overcome data protection challenges with less complexity and risk. Simpana is CommVault's unified data management suite, which comprises IT products that facilitate deduplication, backup and recovery, archiving, and replication. With Simpana, system admins can oversee different CommVault products from a single management console.
CommVault's hybrid cloud backup works with different vendors, including Amazon Web Service's Glacier and S3 and Microsoft Windows Azure. Simpana has integration and management tools, security features, backup and recovery software, efficient cloud infrastructure, cloud partner ecosystem, and more.
EMC
EMC was founded in 1979 and is headquartered in Hopkinton, US. They market their products directly and through its distribution channels in 86 countries. They have R&D centres in China, Brazil, Israel, France, Russia, Ireland, Singapore, India, and the US, with manufacturing facilities in Ireland and the US.
The company offers information security, data storage, analytics, virtualisation, cloud computing, and other products and services that enable businesses to manage, store, protect, and analyse data.
EMC provides enterprise storage systems and software deployed in storage area networks, networked attached storage, unified storage combining both object storage and direct attached storage environments, as well as backup and recovery, disaster recovery, and archiving solutions.
Microsoft
Microsoft was founded in 1975 and is headquartered in Washington, US. The company develops, licences, and supports a broad range of software products and services. The company's product offerings include server applications for distributed computing environments, business solution applications, devices, servers, phones, productivity applications, and desktop and server management tools.
It offers these products and services to governmental institutions, educational institutions, SMEs, internet service providers, application developers, and original equipment manufacturers (OEMs). As of June 2015, the company had close to 118,000 employees globally and generated a total revenue of around USD 93.38 billion in FY2015.
SQL server, together with Microsoft Azure, can help reduce costs, lower recovery time objective RTO, and improve enterprises' disaster and backup recovery capabilities, Technavio says. SQL server backup to Microsoft Azure enables enterprises to configure their backups to be stored on the cloud. The backup files can be encrypted and compressed, which enables greater data protection.
IBM
IBM was established in 1911 and is headquartered in New York, US. They offer various types of hardware, software, consulting, and infrastructure services. The company employs more than 379,500 employees and operates in more than 175 countries. IBM serves various industries, including automotive, banking, chemicals and petroleum, communications, insurance, life sciences, media and entertainment, metals and mining, and retail.
IBM's technology, tools, and expertise have made it a leader in business continuity and resilience. IBM Cloud Managed Backup offers the following features:
Flexible delivery choices: Includes private, public, or hybrid clouds to fit the business needs of enterprises.
Scalable with growing data: Creates a cost-effective, scalable infrastructure that can reduce capital expenses with a pay-per-use model.
Technological efficiencies: Includes advanced encryption and data deduplication, as well as automatic data backup.
Redundant infrastructure: Provides both on-site and off-site options for storage and restore services.
Interactive portal: Provides around-the-clock access to mission critical data of enterprises, as well as multi-format reporting and alert notifications.
Related stories
Top stories