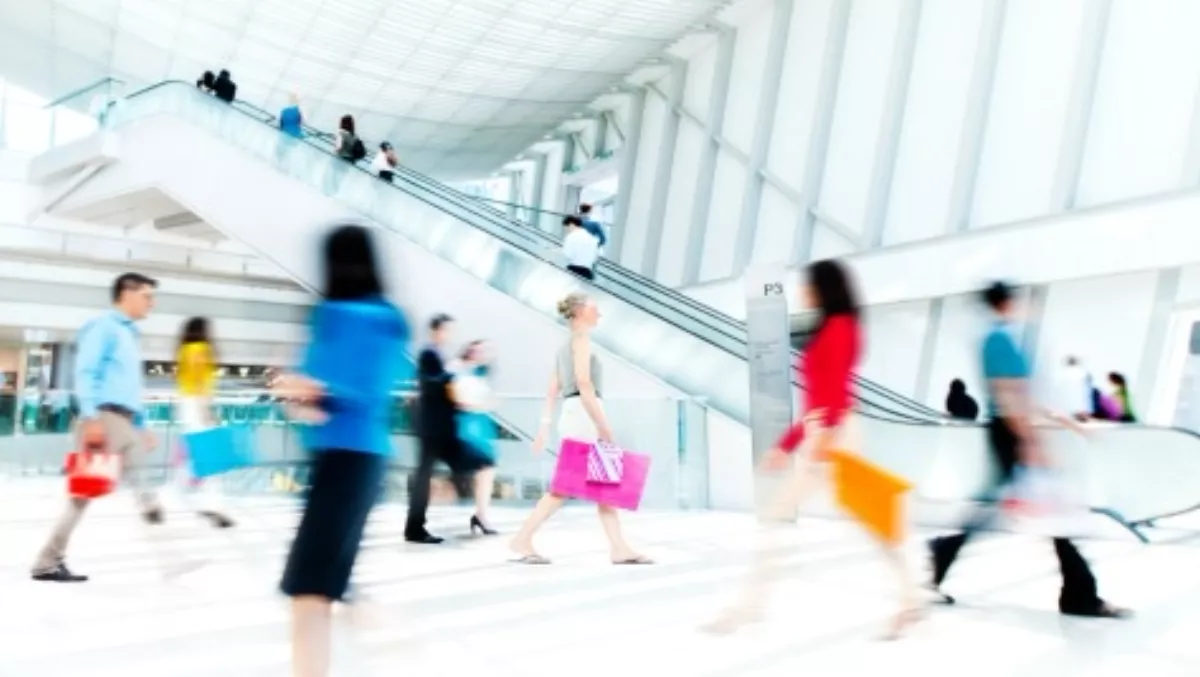 Top trends impacting the retail sector
FYI, this story is more than a year old
Various emerging trends and technologies will affect retailers and customer experience this year, according to Vend.
In 2014, Vend says more merchants were venturing into omnichannel retailing, trying in-store marketing solutions such as beacons to add to the shopping experience.
In 2015, Vend anticipates stores to double down on these strategies and continue to find ways to bridge the gap between offline and digital channels.
Platforms such as social media will play a larger role in the shopping experience, and retailers will use social to influence shoppers and also sell direct, Vend says.
Here are some of the top retail trends, as predicted by Vend:
1. Boomers and millennials will continue to heavily influence retail
Baby boomers and millennials will be the two most prominent generations to the retail sector, and in order to capitalise on these markets, merchants must cater to their specific needs.
For instance, merchants wanting to reach the GenY segment will have to invest in mobile as they are the largest group of smartphone owners, says Vend.
2. Social networks will serve as shopping platforms
Over the last several years, brands have used social media to market their products, talk to customers, and even make merchandising decisions. Vend says.
In the coming months, Vend anticipates merchants to add 'selling' to the list of things they can do on social sites, with the likes of Facebook and Twitter adopting 'buy' buttons.
3. Brands will double down on Corporate Social Responsibility
Consumers of today are more drawn to retailers that invest in Corporate Social Responsibility (CSR), says Vend.
A survey by Cone Communications and Echo Research found 87% of global consumers factor in CSR into their purchase decisions.
In 2015, Vend expects more merchants to launch ethical and good deed initiatives, in order to make customers feel good knowing they're contributing to a worthwhile cause.
4. Loyalty-wise, the points-for-purchases model will no longer be effective
Enriching and personalising the shopping journey will no longer be limited to tailored product recommendations and offers, according to Vend.
Consumers name relevant discounts and personalised offers as the top benefits of loyalty programmes.
Forward-thinking retailers will find additional ways to make each customer's experience unique and memorable.
Vend predicts one of the areas that they'll focus on is customer loyalty.
5. Retailers will adopt and experiment with technology
Merchants will adopt and/or experiment with tech innovations and figure out how they can use them to improve the shopping experience.
Specific technologies retailers will adopt and experiment with includes: POS technology, beacons, wearables, augmented reality and 3D printing.
6. Data will be more accessible and powerful
Next year, Vend expects the number of SMBs using big data and analytics to grow.
In turn, retailers will realise that they need to rely on data in order to get to know their customers and provide customised shopping experiences.
They will make use of solutions that make data analytics accessible and affordable for small and medium retailers, says Vend.
Furthermore, vendors will continue to develop and refine their solutions so they can provide the most accurate and insightful data in the fastest and most convenient ways possible.
7. Companies will find better ways to manage risk and protect customers
In the past couple of years, there have been a number of significant data breaches in the retail sector.
In 2015, risk mitigation and data security will be among retailers' top priorities, says vend.
Vend also expects merchants and solutions providers to come up with better ways to protect customer data.
8. More retailers will take control of their value chain and improve order fulfilment
If retailers truly want to provide compelling shopper experiences, they have to take more control of how their products are manufactured, marketed, and distributed, Vend cites.
The most successful retailers will be the ones that have 'complete control of their value chain, from creation all the way to consumption'.
9. More eCommerce sites will set up shop offline
In 2014, a number of eCommerce-first businesses expanded into the offline realm, according to Vend, and this trend will continue in 2015, with eCommerce sites realising they need to set up physical shops if they want to gain significant market share.
Additionally, the need to provide seamless online to in-store experiences continues to grow, and successfully pulling this off requires both a digital and physical presence.
Ecommerce sites setting up shop offline is, on one hand, good news for the brick-and-mortar realm because it validates the need for physical retail. However, this also means competition will increase, and traditional brick-and-mortar retailers must step up their game in order to win, says Vend.
10. Retailers that localise their product mix and store formats will win
Localisation will be more important than ever - merchants that customise their stores and merchandise according the needs of their local communities will find great success in 2015, says Vend.
It's important to note however, that neighborhood-specific merchandise is only one part of a good local strategy. In addition to inventory, retailers will also need to tailor each of their store formats based on their respective communities and locations, says Vend.
11. Mobile will continue to grow in all directions
Mobile will show no signs of slowing down next year and smartphones and tablets will play bigger roles in the shopping journey.
Vend expects to see more loyalty apps, mobile services and mobile payment solutions in particular.
12. Stores with omnichannel strategies will continue to thrive.
As expected, retailers embracing multiple channels to serve customers will be some of the most successful ones in 2015, says Vend.
Omnichannel retailing has begun to pay off for a lot of companies, and many others will follow suit, using multiple channels to serve customers.
Bottom Line: It's all about the customer experience
"[We've made] some pretty bold and diverse predictions, but if we really think about it, every single one of them boils down to one thing: improving the customer experience.
"Keep this in mind whenever you're pondering which direction to take your business.
"Always ask yourself if your efforts are truly making shopping faster, safer, and more enjoyable for your customers.
"Stick with that strategy, and you'll be just fine in the future," says Vend.
Related stories
Top stories