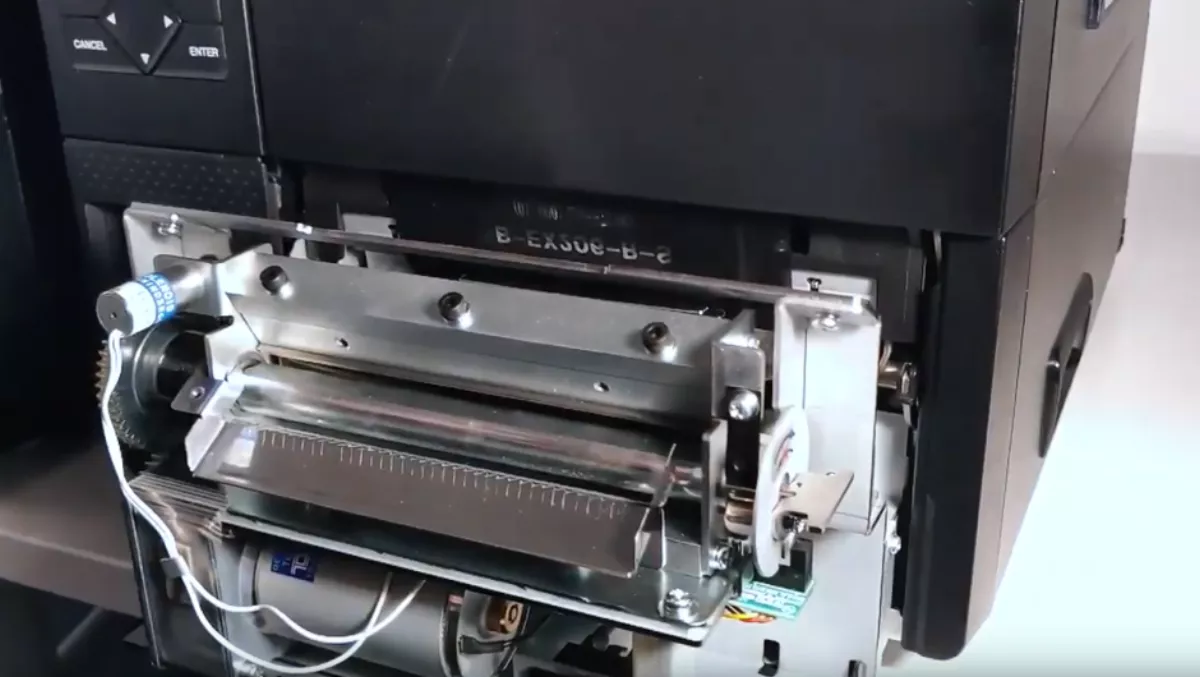 Toshiba launches fast rotary cutter for B-EX6T1 printer
Wed, 24th Apr 2019
FYI, this story is more than a year old
Toshiba has announced the availability of a new high-speed rotary cutter option for its B-EX6T1 printers.
Because it cuts labels on the fly and without interrupting the print process or the media feed, the B-EX206-R-QM-S cutter greatly increases printer throughput, making it an ideal choice for use in fast-paced logistics, manufacturing and retail environments.
Maximum throughput with the new cutter option is eight inches per second, which, in a typical application means that ten labels can be printed and cut in approximately three seconds, whereas a printer fitted with a conventional disc cutter would take around twelve seconds to complete the same task.
These savings – four times as quick as a conventional cutter - enable substantial cost reductions and productivity gains to be achieved in high-volume applications where time is always of the essence.
The B-EX206-R-QM-S cutter option is available for B-EX6T1 printers.
Intended primarily for industrial applications, these popular printers combine state-of-the-art technology with usability, reliability and a low total cost of ownership.
They are heavy-duty devices that have been designed to provide dependable operation and maximum uptime in challenging operating environments, yet they are easy and convenient to use.
The innovative features included as standard with B-EX6T1 printers comprise a long-life print head, a unique "ribbon save" mode and an exceptionally long 800 m ribbon.
When these features are complemented by the new rotary cutter option, B-EX6T1 printers provide a solution for a range of high-speed label applications.
A video of Toshiba's B-EX6T1 printer equipped with the high-speed rotary cutter in action can be found on Toshiba's YouTube page.
The B-EX6 is a 6-inch industrial printer series that has been designed with the performance and functionality to meet the demands of the wide-web printing marketplace, with features and options to offer the lowest cost of ownership; including an extended long-life print head.