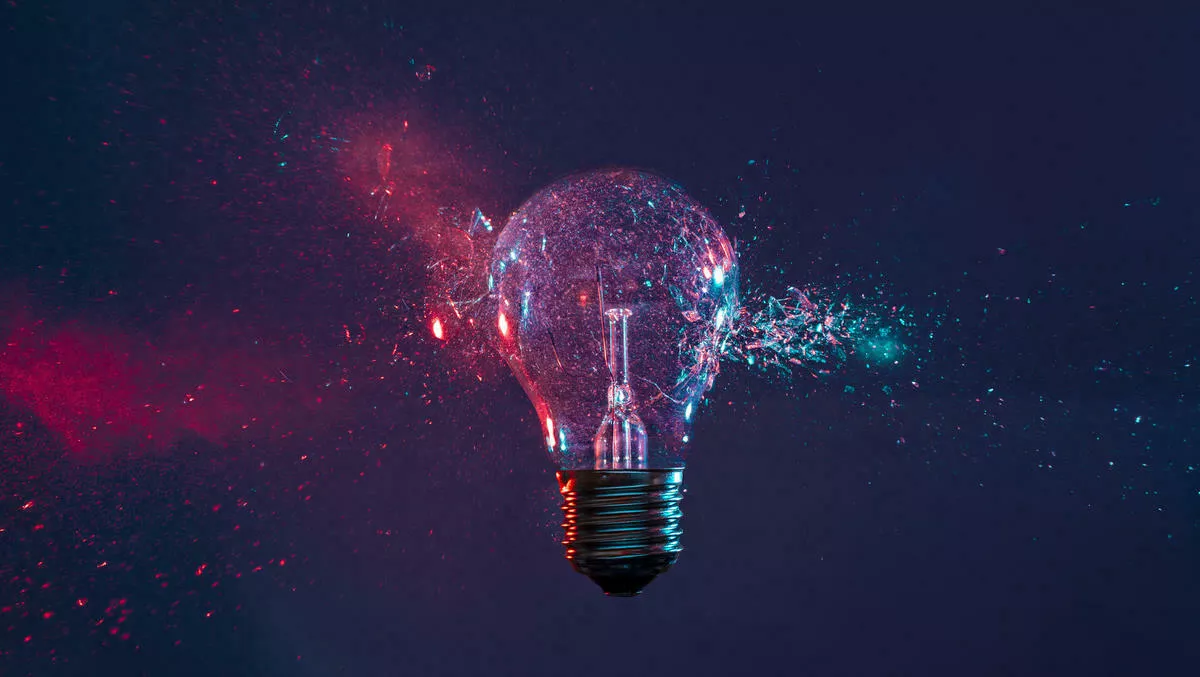 Toshiba's laptop division revived as Dynabook with Sharp capital injection
FYI, this story is more than a year old
Toshiba's laptop division is rebranding to Dynabook in a nod to its storied past and the bright prospects brought by its new majority owner, Sharp.
Dynabook has a history of being pioneers in the mobile computing revolution, introducing one innovation after another since the launch of the world's first laptop – the Toshiba T1100 – in 1985.
As Toshiba, the division led the way in mobile computing for three decades, developing more than 30 World's First technologies including breakthroughs in engineering, design and the critical technologies which have shaped the mobile computing landscape as we know it today.
It led the miniaturisation of components and materials, resulting in thinner and lighter laptops for maximum portability and pioneered the inclusion of an optical drive and DVD drive, which expanded both work and entertainment possibilities for users.
As Angela Walker, Director of Sales and Marketing at Dynabook ANZ says, "Dynabook has always invested where it really counts—in constant research, painstaking design, quality engineering and endless testing and re-testing."

The rebirth of the laptop experts
Sharp brings an injection of corporate strength and finances to the new Dynabook.
Now with renewed investment and a fresh brand identity, Dynabook is looking forward to reclaiming its leadership in the laptop space.
Walker says, "As a team, we're excited about the future. It's great to know that big investments are being made in new products and technologies. We're here for the long haul, and we have some great new devices in the pipeline - so watch this space!"
Dynabook is building a new factory that will expand production capacity and has already launched new Dynabook branded products, including the top-end, slim and light X30, X40, and X50 corporate laptops.

What makes Dynabook different?
Dynabook is the only major PC vendor that designs, develops, tests and manufactures its products in-house. This means Dynabook has total control of the process, thus eliminating quality compromises and mistakes made by external suppliers.
Putting on her sales hat, Walker sums up the story for resellers.
"Dynabook's insistence on keeping everything in-house means that you can confidently offer Dynabook to key customers, knowing these are high-quality products with industry-leading levels of security, reliability, and durability built-in."
Dynabook's reliability is a great way for resellers to strengthen client relationships, close deals, and upsell to higher-value devices. Lower lifetime costs are something every CEO and CFO wants to hear about, enabling resellers to pitch a story with real benefits.
Furthermore, Dynabook is the only major manufacturer to write its own BIOS, enabling it to build extra layers of security into its devices at the hardware level. Again, a story that plays well as decision-makers become more and more concerned about security.

Committing to the channel
In New Zealand, Dynabook is 100% focused on the channel.
As Director of Sales and Marketing, Walker sees this as a key advantage for resellers, "We don't go out seeking direct business. If anything, we go out of our way to direct business to the channel.
"And our technically-skilled and experienced business development managers can help resellers by working with them to solve client problems, whether the issues are technical, financial, or service-based."
Right now, the company is demonstrating its commitment to the channel with the Dynabook Rewards programme – offering resellers $50 for every Dynabook or Toshiba branded device sold before December 31. Simply register on the Dynabook Rewards site.
In addition, anyone excited about the idea of offering leading-edge devices that have a compelling history and story can learn more here.