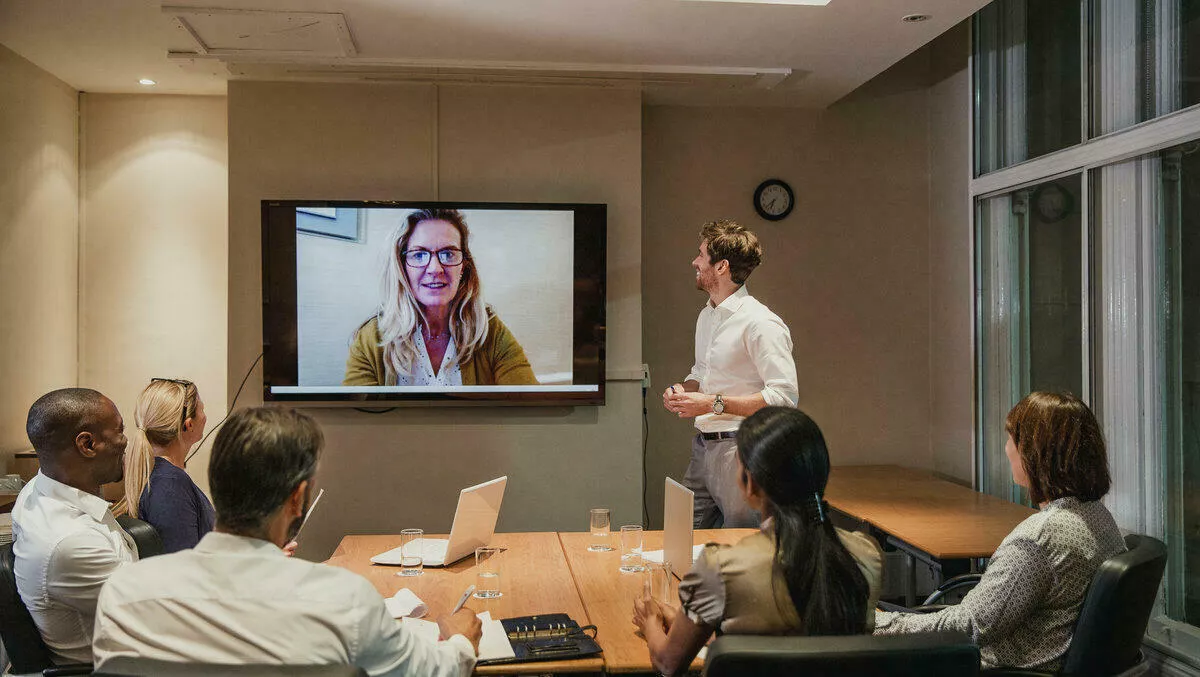 TrueConf makes it into Magic Quadrant for Meeting Solutions
FYI, this story is more than a year old
TrueConf, a video conferencing vendor, has entered Gartner's 2019 Magic Quadrant for Meeting Solutions being recognised as a Nice Player.
The criteria used by Gartner to evaluate companies in the Magic Quadrant include completeness of vision and ability to execute. This report examined 16 vendors and positioned TrueConf as a Niche Player.
According to the report, "Meeting solutions are collaboration tools that support interactions between participants for daily teamwork, presentations, training and webinars. Enterprise offerings in this market perform equally well for users in meeting spaces, at their desks or when mobile, with integrated voice, video, messaging and content sharing."
"We are pleased to be recognised by Gartner, and to be placed in the Magic Quadrant for Meeting Solutions," says TrueConf chief executive officer Dmitry Odintsov.
"Today, enterprises are challenged with building a collaborative workflow for remote teams, delivering exceptional video-first experiences and pursuing strong security standards. TrueConf brings together award-winning video conferencing, a quality, wide range of collaboration tools, reliability and compatibility with the corporate ecosystem. We believe our inclusion in this Gartner report confirms that TrueConf's innovative approach brings customer satisfaction and facilitates business processes".
TrueConf Server, secure and self-hosted video conferencing system, is designed for group video conferencing in private networks at any level of complexity.
The system guarantees secure, reliable corporate communication is easy to deploy, scale and integrate corporate telephony or legacy video conferencing endpoints.
The company also provides software solutions for conference rooms, contact centres, video banking, etc.
Many of TrueConf's products are available in the form of various SDKs and APIs.
The report lists the company's Strengths and Cautions as follows:
Strengths
For the regions in which the vendor operates, TrueConf's focus on areas such as government, legal, healthcare and education makes it appealing for environments where a meeting solution must be tailored to specific vertical industries.

TrueConf has a rich feature set for conference rooms, desktops and mobile devices. This feature set supports industry standard and legacy video systems, and leverages machine learning and other techniques for bandwidth adaptation and to support high-quality video.

TrueConf's meeting solution consistency and reliability was mentioned as a strength by its reference customers.
Cautions
TrueConf has not invested in some areas where competitors are innovating, such as with physical digital whiteboards or smart virtual personal meeting assistants.

Most customers use TrueConf Server rather than TrueConf Online, with scalability capped at 250 participants for Server and 120 participants for Online. TrueConf's architecture has acceleration technology to improve video on internal networks, and the vendor has external CDN partnerships, but buyers should validate what third-party elements will be needed to run very large live webcasts.

Wider global presence and integration with business applications are desired by TrueConf's reference customers.
Related stories
Top stories