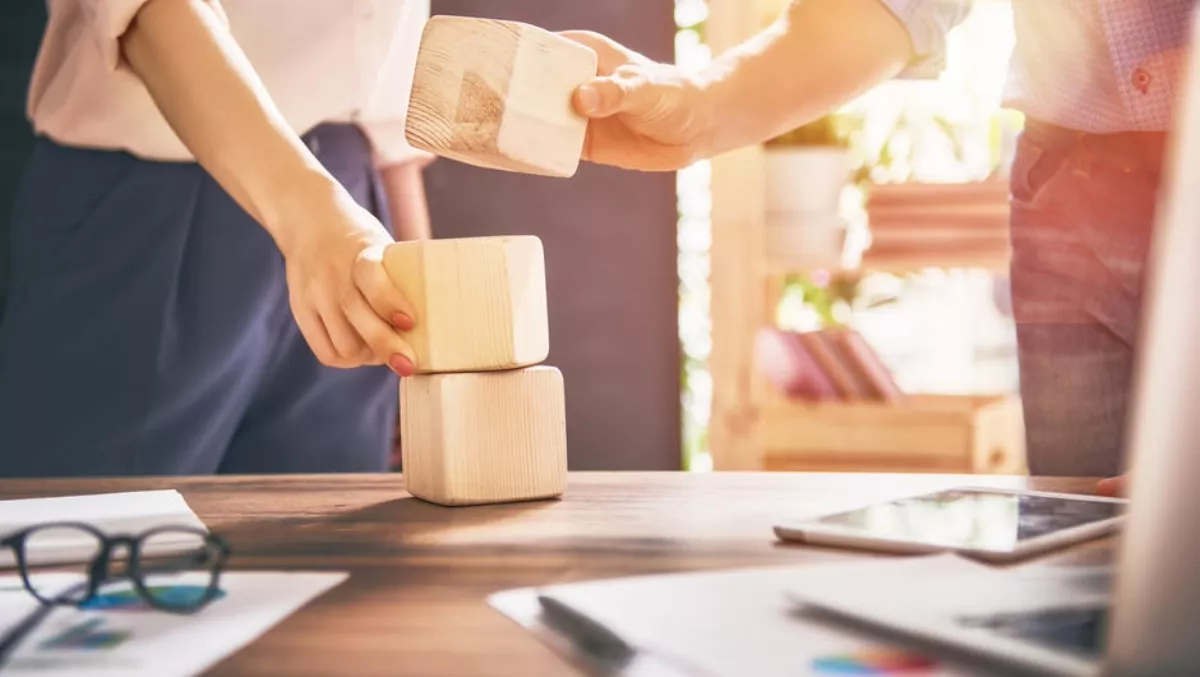 Twilio launches new partner program in a bid to accelerate company growth
FYI, this story is more than a year old
Cloud communications platform provider Twilio has launched a new partner program called Twilio Build, which it says has been designed from the ground up with an API-first, developer-first approach.
As well as go-to-market support and certification/training programs, Twilio says Build will feature a partner success team that will support consulting and technology partners as they work to provide innovation for customers and grow their business.
Twilio says the investment in Build will serve to accelerate the company's ongoing go-to-market efforts and will fuel the company's next stage of growth.
Twilio chief partners officer Ron Huddleston says, "Twilio's unique API-first cloud platform is tailor-made to support an ecosystem of partners that are differentiated by the innovations they deliver for their customers.
"With Twilio Build, we believe we are laying the foundation for a whole new partner ecosystem that will accelerate Twilio, our partners, and most importantly, our customers."
Twilio says the development of Build represents a big opportunity for partners of all types to build, launch, and grow new businesses and address the $1.45 trillion communications market (as reported by Gartner).
It specifically says the company's work in virtualizing telecommunications infrastructure via APIs has created a huge market opportunity for both the existing communication industry systems integrator (SI) ecosystem, as well as any cloud technology partner looking to deliver communications solutions and innovations to their customers that were simply not possible before Twilio.
Twilio categorises every partner as either a technology partner or a consulting partner and offers two levels of partnership - Registered and Gold.
According to Twilio, Build offers partners the following;
Support for new partner models - partner-specific business models including lead sharing, co-selling and reselling introduce new revenue streams for organisations.

New Twilio Build certification program - Twilio says its digital training and certification programs empower partners to be Twilio experts, with a dedicated partner team that provides consulting partners role-based certification and continued support as they grow their businesses.

New Twilio Build marketplace - a digital showcase provides partners the opportunity to present offerings to Twilio's more than 50,000 existing customers and an unlimited number of potential new customers who can now innovate with Twilio through Twilio Build.

New technology early access program - provides early access to Twilio's product roadmap, giving partners the opportunity to be the first certified providers of Twilio's contact centre application platform, Flex, as well as future innovations from Twilio.
Perficient (Twilio partner) director for enterprise software products Jon Rauschenberger says, "Communications plays a critical role in every organisation's digital transformation initiative.
"By partnering with Twilio, who sits at the ideal intersection between communications and the cloud, we have the flexibility to create innovative offerings for our customers in ways that were never before possible. We look forward to continued partnership and growing out our Twilio practice at Perficient."
Related stories
Top stories