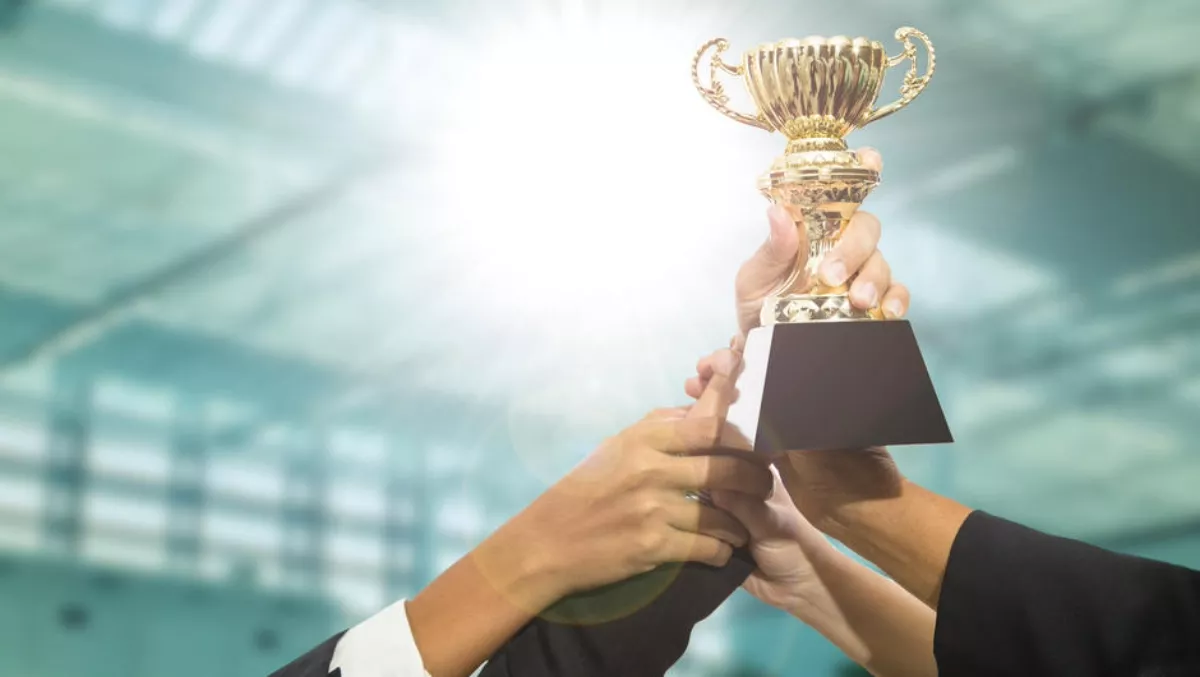 Umbrellar snags HPE partner of the year for digital transformation
By Ben Moore,
Tue 7 Aug 2018
FYI, this story is more than a year old
Umbrellar has been named the Hewlett Packard Enterprise Digital Transformation Strategic Partner of the Year award for the Asia Pacific region, at a gala event held in Singapore this week.
Umbrellar Head of Cloud Dave Howden says the entire team is extremely humbled to be recognised by HPE in this way.
"HPE has been with us on that continuous journey of change since we were established as a business 21 years ago. Our purpose is to empower every person and organisation in New Zealand to achieve more with the Microsoft Cloud and HPE supports that vision."
Howden adds that the partnership with HPE has meant the move to offering a hybrid cloud model to New Zealand customers has progressed quickly and enabled Umbrellar to do far more than originally intended in this short time frame.
"We are firm believers in long-standing and trusting relationships with our partners," he says.
"After all, like any relationship, you only get out what you put in. HPE, Umbrellar, in partnership with Microsoft has such a partnership and work together daily to support New Zealand businesses and resellers with a growth mindset underpinned by our collective technologies."
"In true New Zealand fashion, we are proud that businesses in our little part of the world are being seen as leaders in this space and punching above our weight. This is a testimony to the amazing businesses New Zealand is built on and their appetite to compete on the world stage. After all, it is our customers and reseller that make us what we are today."
Hewlett Packard Enterprise New Zealand country manager Colin Henderson says HPE is delighted to see Umbrellar receive this recognition.
"Hewlett Packard Enterprise is delighted to see Umbrellar receive this award in recognition of the innovative approach they bring to the market in New Zealand, driving excellent business outcomes for their customers with Hybrid Cloud solutions. Umbrellar and HPE have a multi-year business relationship and we look forward to continuing to grow this market together."