Partner content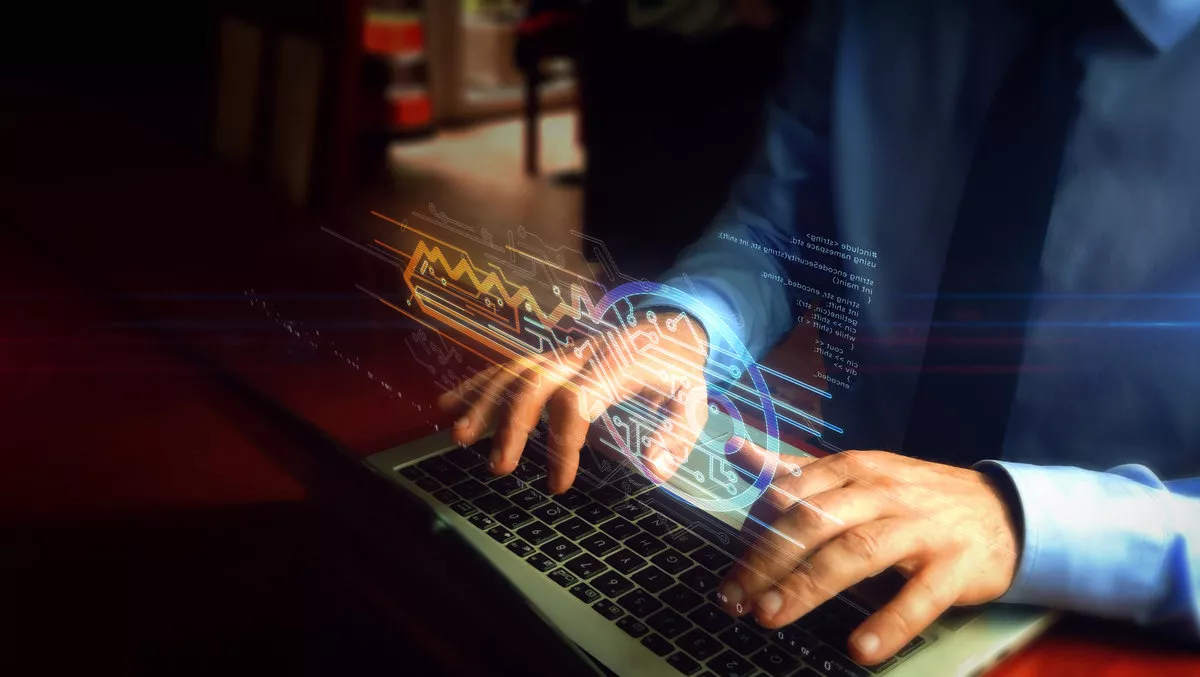 Unlocking MSP opportunities with secure SD-WAN
By Contributor,
Fri 6 Sep 2019
FYI, this story is more than a year old
Article by Peter Saunders, NZ Country Manager, Fortinet
Legacy wide area networks weren't made for the cloud. Software-defined WANs (SD-WANs) are.
They are faster, have many more networking capabilities and are easier to set up and administer.
Secure SD-WANs are even better.
They provide all of the networking benefits of SD-WAN plus enhanced security functions to protect users, apps and data sets.
Enhanced security is the key.
Secure SD-WANs extend the same security policies that protect the enterprise into the branch office to provide consistent security across the entire network.
But to fully take advantage of the benefits from consistent security, a comprehensive security fabric to enforce that policy must be in place.
Increasingly, enterprises are adopting managed security services to help them plug any gaps in their protection to achieve consistent security.
Opportunity for resellers: The rise of opex security
Security, or lack thereof, is a major inhibitor as enterprises embrace digital transformation.
The speed of technological innovation usually outpaces the capability for enterprises to keep it all secure.
It's simply too complex, especially for organisations with legacy security solutions.
This results in two or more security vendors each requiring specialist in-house expertise, decentralised silos of protection, lack of interoperability and constant upgrades and patches.
Enter the visionary managed security services provider (MSSP).
Managed security services reduce the risks for enterprises.
They carry a much lower initial capital expenditure and incur regular, predictable OPEX billings.
They reduce operational overheads.
They reduce reliance on legacy point solutions and foster network consolidation.
Visionary MSSPs can offer all of these outcomes and more with Fortinet's market-leading security.
Market-leading security – market-leading distribution
Fortinet has spent the last decade optimising its security technology.
Now the focus is on streamlining the delivery of that technology directly to enterprises via an ecosystem of visionary MSSPs.
Fortinet's Secure SD-WAN, again, is a perfect example.
MSSPs can offer Secure SD-WAN as a service for fast and efficient branch automation. Combine that with managed services for FortiSwitches and FortiAPs and you have a fully secure Fortinet SD-Branch.
All can be deployed on a pay-as-you-go basis under the opex model.
And once the client has connected one branch, multiple deployments can follow quickly and easily taking advantage of zero touch implementation and a single-pane-of-glass management.
With more opex deployments, the cost of each sale and implementation to you goes down as you automate the processes.
Visionary MSSPs build sustainable revenue
Visionary MSSPs are well-placed to provide consulting services over and above managed security services.
At the very core of Fortinet's Security Fabric is the security policy.
Yet many enterprises have not detailed their policies.
Patching, admin read/write permissions, data locations and alerting/mitigation processes are often poorly documented.
Without a comprehensive security policy, enterprises are placing their users, data, applications and networks at more risk.
Visionary MSSPs can provide a series of data and network audits to help enterprises identify any gaps in their security, prepare a realistic security policy and then offer the judicious application of managed security services to rectify the situation.
Conclusion
Visionary MSSPs and Fortinet have combined to help enterprises reduce their risks in this digital transformation age.
With 'as a service security', enterprises can implement the security services when they need them, where they need them and adjust as appropriate.
The visionary MSSP provides the technical expertise and the service delivery.
The result is exactly what the enterprise requires: the capability to fully embrace digital innovation without fear.
About the author
Peter Saunders is Fortinet's New Zealand Country Manager. As such, he is responsible for driving Fortinet's continued expansion in New Zealand through building and maintaining relationships with clients, partners and staff. He understands the risks, motivations and opportunities that face New Zealand businesses as they transform their networks into 21st century revenue centres.
About Fortinet
Fortinet (NASDAQ: FTNT) secures the largest enterprise, service provider, and government organisations around the world. Fortinet empowers its customers with intelligent, seamless protection across the expanding attack surface and the power to take on ever-increasing performance requirements of the borderless network - today and into the future. Only the Fortinet Security Fabric architecture can deliver security without compromise to address the most critical security challenges, whether in networked, application, cloud or mobile environments. Fortinet ranks #1 in the most security appliances shipped worldwide and more than 375,000 customers trust Fortinet to protect their businesses. Learn more at the Fortinet website, the Fortinet Blog, or FortiGuard Labs.
Fortinet solutions are distributed in New Zealand by Ingram Micro and Exclusive Networks.
Fortinet Security Insights is a series of hard-hitting discussions of trends in the cybersecurity world, how they will affect your enterprise and what you and your clients should be doing to prepare for digital transformation.