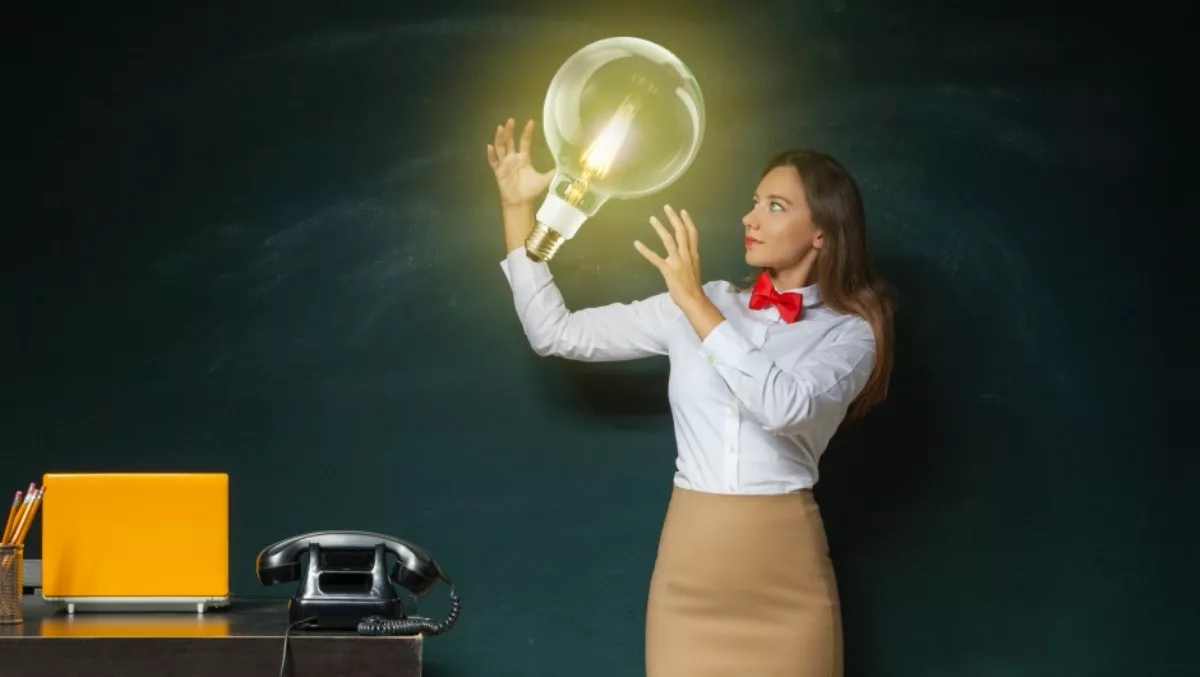 Updated: 7 key opportunities for Kiwi partners from HP Partner First Forum
FYI, this story is more than a year old
HP New Zealand has set its sights on a number of key 'adjacent' markets which it believes it – and its reseller channel – can capitalise on to 'win together' and grow business locally.
The vendor's annual HP Partner First Forum, held in Auckland yesterday, saw Grant Hopkins, HP New Zealand managing director, outlining a number of key areas for local resellers to capitalise on.
Hopkins says the company sees 'immediate adjacencies', around HP's core markets of PC, notebook and A4 printing, which will enable resellers to take the skills they already have into new growth markets.
Personal computing: Mobility
While analysts have long been forecasting the demise of the PC marketplace
"Sure, parts of it are, but parts of it aren't. Parts of it have real growth and real opportunity for us to maximise those plays, and open up new adjacencies."
Hopkins says one key area to be tapped is mobility.
"On the personal systems side it's about mobility – smaller, faster. It doesn't matter if it's a workstation needing to edit the the next Hobbit movie or a mobile device to stay connected while you're out."
Personal computing: Blended Reality
"In the future, and it's not really the future because it's a real product and we have the next generation of that product here, is Sprout where you bring true blended reality," Hopkins says.
The Sprout G2 houses a 3D scanner, projector and touch input mat and enables users to scan and interact and manipulate objects.
At a breakout session, resellers heard how the device can be targeted at the education market, enabling kids to really get their creative juices flowing.
Print: 3D
Once customers have created their 3D masterpiece, HP is hoping resellers will tap into their 3D printer offerings.
The company is already shipping 3D printing product today with household names including Johnson & Johnson, BMW and Nike among those harnessing 3D offerings.
"The experience we have in the graphics industry allows us to play in the 3D industry," Hopkins says.
"We're taking the learning we've had in the last 30 years in ink technology and the chemistry of ink and bringing that to 3D," he says.
"We are shipping 3D at production levels. Not at just prototyping or the toy level but production levels replacing manufacturing methodology. We are on the cusp of the next industrial revolution.
"And if you're going to have output you need to have input capability – the ability to interact, and that [goes back to] what we call blended reality."
Print: The graphics market
HP already has a strong hold in the graphics market, but its an area Hopkins believes can be further exploited and accelerated as companies move from mass marketing to more customised, personalised initiatives.
He highlighted the examples of Coca Cola with its changing bottle graphics, and Oreo which is enabling customers to personalise their cookie packages – sending grandma a packet of Oreo cookies with a photo of the grandchildren for example.
"If you've seen a billboard or a wall furnishings or the graphics on glass windows, they're most likely printed on an HP product, particularly in the New Zealand marketplace," he says.
Print: The A3/copier market
A market HP set its sights firmly on last year, announcing the launch of slew of new A3 offerings, Hopkins was bullish yesterday about the companies growth goals.
"A3, or the copier market, is a very mature market and our play there is very disruptive," he says.
"We are going to pull that market apart and innovate like no other copier vendor has to date.
"We're going to take our pedigree in printing and bring it to the copier market."
The company has 40% of the overall print market globally, but less than 5% of the A3/copier market globally – and less than 2% in New Zealand.
"We are a challenger. We are going to go and take some space from competitors in this area and use the collective strength of [our reseller channel] to be successful in it."
HP is bringing in 16 core products to market, covering laser and PageWide.
Security
Security underpins everything Hopkins says.
"It's not security just in your IT world or your laptop or mobile device, it's security across your entire eco-system including your printing environment."
"It doesn't matter if you need the SureStart technology in our laptop to give you a guarantee startup of a gold standard from the Bios, or saying in your [customer's] printer environment we know you're loading a clean printer into your network every time you turn it on; or in your mobile world ensuring the security of the device as you go more mobile is managed.
"And it integrates with the tools that you provide your customers to manage those environments."
During a Secure Your Future breakout session, attendees heard that there are 560,000 devices in the market that are four years or older in the marketplace, and as such more vulnerable.
Australia has recently introduced legislation requiring companies to declare if data has been breached, with a $1.8 million penalty for not declaring breaches.
Amy Adams recently indicated that similar legislation is likely for New Zealand in the future.
"There's an opportunity there," resellers were told. "Get out to your customers, talk about this legislation, talk about the security measures on the HP devices."
Meanwhile, Hopkins was keen to highlight printer security, noting security in print 'is something most of our competitors have forgotten about, and it's something that is a vulnerability in many of your customers' environments'.
"There's opportunity when you're deploying HP product to solve those issues."
As-a-service
"There is more and more demand as this world changes to move the solution from buying a product, or pieces of componentry into a solution, to actually buying it as a service," Hopkins says.
"You as our partners take our solutions, put them together with your services and offer them to customers on an as-a-service basis."
Related stories
Top stories