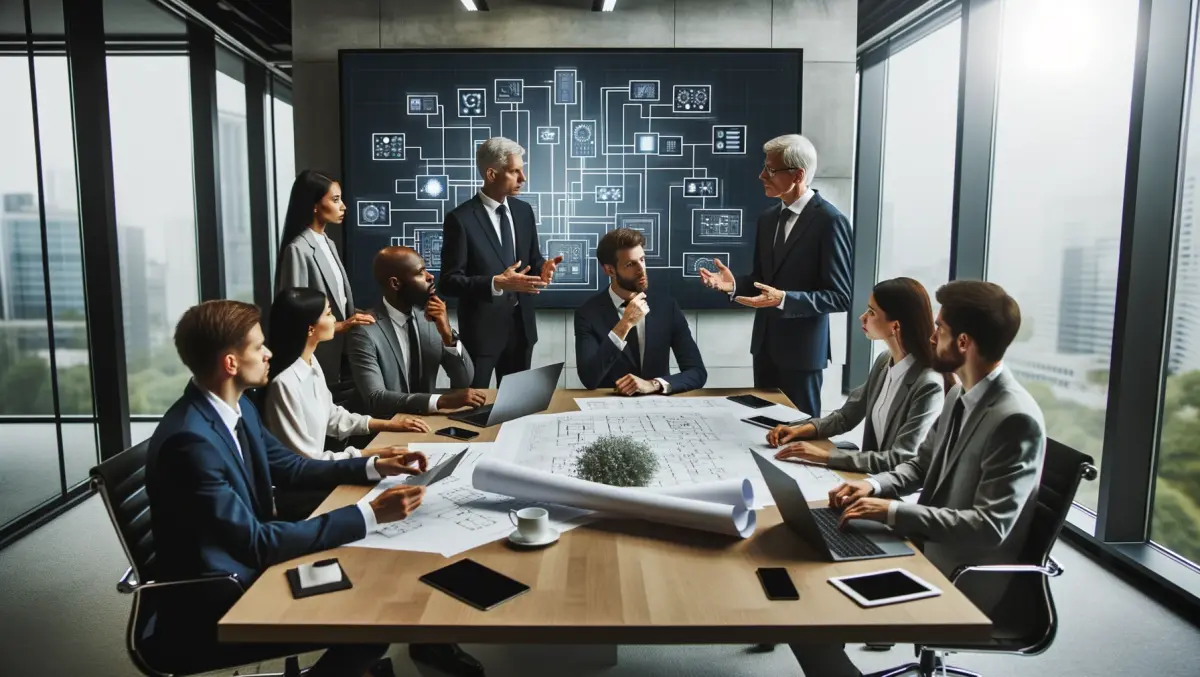 UPDATED: Four new vendors as Dicker Data NZ ramps up portfolio
FYI, this story is more than a year old
Dicker Data New Zealand has added four new vendors to its portfolio, as it pushes into new markets and adds 'complementary additions' to existing ranges.
The distributor has been appointed as a distributor for Kensington, Qnap, Storagecraft and Seagate, providing it with a wider portfolio of storage, NAS, backup and peripheral accessories.
David Dicker, Dicker Data chairman and chief executive, says "I'm pleased to welcome the extension of our partnership with these four brands across the Tasman.
"Each of these brands will help us to either enter a new part of the New Zealand market or are complementary additions to our existing range which will help us capture more of the opportunities that we workd ith our partners on," Dicker says.
The distributor says its Australian expertise and knowledge in the four brands will be shared with the New Zealand team as the brands launch.
"We are seeing demand for these products in the New Zealand market and expect to realise the benefits of our appointments over the course of our fourth quarter," Dicker says.
Dicker Data will distribute the full range of StorageCraft solutions including all software, cloud products and the Exablox Scale-out Storage Appliances.
Lisa Tierney, Dicker Data New Zealand general manager of enterprise, says the addition of the StorageCraft portfolio will allow the distributors resellers to sell backup, recovery and storage solutions.
"StorageCraft already complements a number of vendors within the Dicker Data portfolio and we look forward to working closely with the reseller community on educating and enabling the channel," Tierney says.
Marina Book, StorageCraft Indo-Pacific APAC head of sales, says the deal will accelerate the vendor's expansion in the region and enable Dicker Data New Zealand to offer data backup and recovery, data anagement and data storage products from a single vendor.
Lou Nunn, Dicker Data New Zealand software and cloud manager, says the shift to hybrid and cloud solutions continues to challenge the traditional approach for storage and backup.
"It's great to be partnering with StorageCraft and provide our customers with the answers and confidence they need," Nunn says, noting that the vendor has offerings in both the traditional and cloud areas.
Dicker Data will also provide the entire range of Kensington desk and workspace accessories in New Zealand.
The distributor joins Ingram Micro and MacSense as local distributors for Kensington.
Vlad Mitnovetski, Dicker Data COO, says the Kensington range will provide Dicker Data New Zealand's SMB and enterprise resellers with 'a broad range ofa ccessories and physical security hardware to help ensure their end users not only protect their data but also protect their device'.
"We look forward to growing Kensington's market share in all segments and increasing the profitability of our partners in New Zealand," Mitnovetski says.
The new distribution deals are effective immediately, with Dicker Data New Zealand carrying stock.