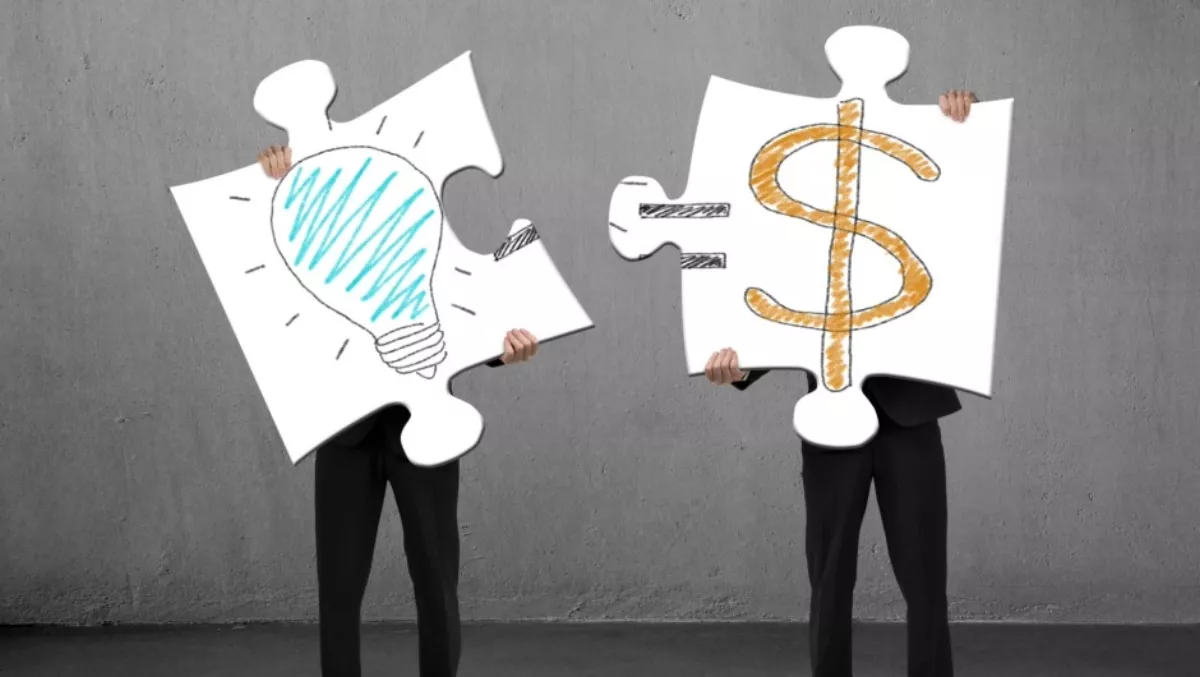 Updated: HPE snaps up SimpliVity in US$650 million cash deal
FYI, this story is more than a year old
HPE is acquiring software-defined hyperconverged infrastructure provider SimpliVity in a US$650 million deal to strengthen its play in the fast-growing, high margin hyperconverged market.
Meg Whitman, Hewlett Packard Enterprise president and chief executive, says the deal expands HPE's software-defined capability and fits with the vendor's strategy to make hybrid IT simple for customers.
"More and more customers are looking for solutions that bring them secure, highly resilient, on-premises infrastructure at cloud economics," Whitman says.
"That's exactly where we're focused.
The definitive deal is expected to close in the second quarter of HPE's fiscal 2017 year, which ends June 30, subject to approvals, changing the hyperconverged landscape.
The hyperconverged market is estimated to be worth around US$2.4 billion, with forecast growth rates of 25% CAGR to reach nearly US$6 billion by 2020.
The privately held SimpliVity, founded in 2009, has carved a solid foothold in the market. Over the last couple of years the company has raised around US$276 million in funding, and in 2015 was valued at US$1 billion.
It's offerings run on hardware from a range of vendors, including Dell, Lenovo and Cisco. Last October the company announced it was the most deployed hyperconverged platform on Cisco UCS.
Antonio Neri, HPE executive vice president and general manager of the Enterprise Group, says the deal will bring together HPE's infrastructure, automation and cloud management software with SimpliVity's software defined data management platform to deliver 'the industry's only built for enterprise hyperconverged offering'.
"The combined best-in-class technology will be backed by HPE's leading financial services and go-to-market resources," Neri says.
"With this acquisition, we will be incredibly well positioned to compete and win in this market," he says.
HPE says the combined HPE and SimpliVity portfolio will offer a rich set of enterprise data services across hyperconverged, 3PAR storage, composable infrastructure and multi-cloud offerings.
Adding SimpliVity's technology to HPE's hyperconverged portfolio will provide customers with built-in enterprise data protection and resiliency, simplifying backup and enabling customers to more quickly restore operations and provide enterprise storage utilisation and virtual machine efficiency to help control cost and performance, HPE says.
IT says the deal will also result in always-on compression and de-duplication that guarantees 90% capacity savings across storage and backup; and provide policy-based VM-centric management to simplify operations and enable data mobility to make development teams and end-users more productive.
HPE says it will continue to offer its existing HC380 and HC250 hyperconverged products for current customers and partners.
Meanwhile, HPE says there will be no immediate change for SimpliVity customers and partners, with HPE saying it will continue to support existing SimpliVity customers and platforms.
The first of the HPE SimpliVIty offerings will debut within 60 days of the acquisition, with SimpliVity Omni Stack software qualified for HPE's ProLiant DL380 servers. A range of integrated HPE SimpliVity hyperconverged systems based on ProLiant servers expected in the second half of 2017.
"Looking forward, HPE customers can expect to see their hyperconverged experience continue to improve with new innovations like 'workspace' controls, which provide business leaders and developers with simple self-service portals to compose virtualised and containerised resources, and accelerate application development and deployment," HPE says.
"Additionally, HPE will provide enhanced business insight, including predictive analytics, which will give IT managers the tools they need to increase resource utilisation and proactively respond to needs for new resources," it adds.
The acquisition follows a number of sell offs by HPE, which late last year sold its software business in a US$8.8 billion deal followed by the sale of its OpenStack and Cloud Foundry assets.