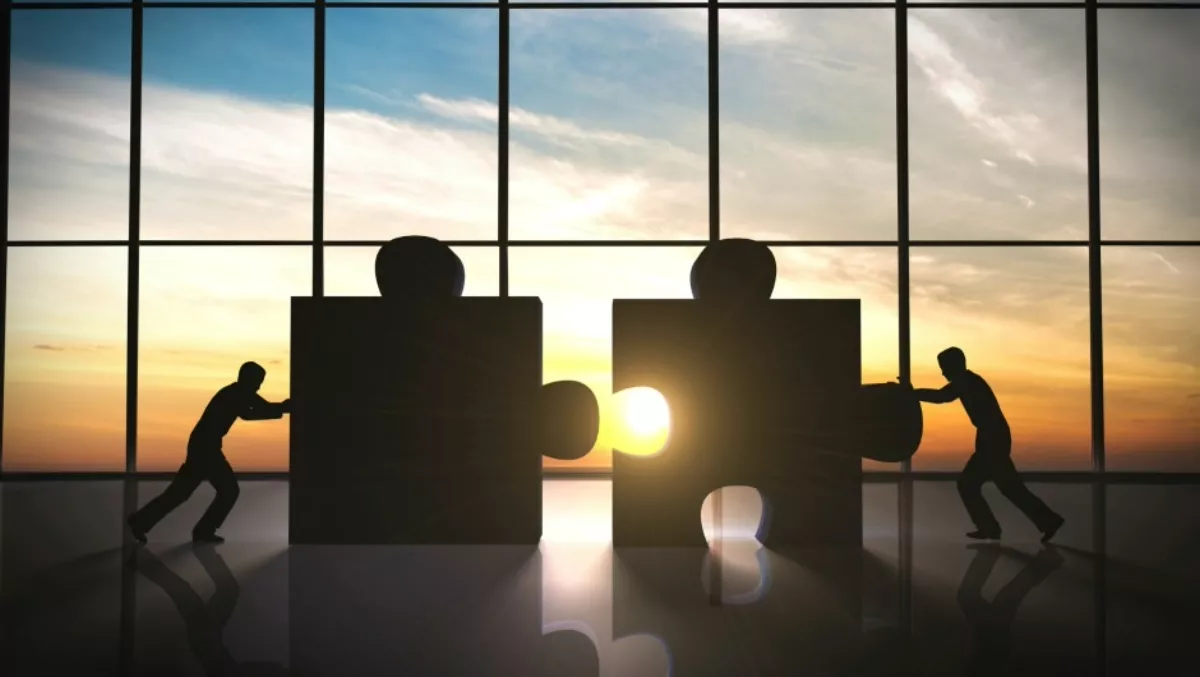 The urge to merge - valuable insights from two successful mergers
FYI, this story is more than a year old
Your company has ambitious growth targets, so why shouldn't you consider merging with another firm? It's a question faced by many in New Zealand's fast-paced IT industry, and often one that needs considering in order to move forward.
It is along these exact lines that New Zealand Technology Group (NZTG) came to fruition in 1998, now made up of around 20 IT-related businesses that have merged together along the way to form a cooperative.
NZTG General Manager of Regions Wayne Baird notes that people have shown great support throughout the country, as ultimately, they want to assist regional New Zealand in growing economically.
We spoke with Bill Hines, General Manager of MedStar and Terry Joines, General Manager of TJ Electrical - both companies who have recently merged with NZTG.
Bill Hines, MedStar
Bill ran his own company for about 10 years, during which he was using NZTG services as a wholesaler and in the process built up a relationship with Dwayne Smith, NZTG CFO.
Nearing the end of 2013, Dwayne approached Bill about a partnership, which they kicked off on the first of January in the new year.
Bill did have some reservations before the merge, but he soon adjusted to it as the benefits became apparent.
"I was pretty confident and comfortable with Dwayne and what he was offering," Bill explains. "Having two companies together can strip away a lot of costs and time, allowing us to focus more on our customers with a wider product offering."
Not only has it benefited his staff (because he's not stuck in admin most of the week), but also his life at home.
"I've recently shifted in to the Waikato due to family reasons. If I had carried on all on my own, I would have had to sell up and walk away," Bill says.
It's also been a huge advantage for NZTG, as MedStar brought a lot of medical knowledge, bringing further medical businesses in their wake, which enabled NZTG to expand into an area they previously had little knowledge of.
The merge has essentially streamlined the whole process, making MedStar and NZTG's services more accessible and reliable.
"Previously I would have to go out and source other contractors to specialise in jobs, but now that we are part of NZTG I can just source other partners that we know are respectable and will do the job right," Bill says. "Joining the group provided an opportunity to shed the drudgery of back office administration, while also gaining the economies of scale MedStar required for further growth."
Terry Joines, TJ Electrical
NZTG was initially Terry's customer, as TJ Electrical was handling the fitout of the NZTG offices and the relationship developed from there.
Terry had no reservations prior to their merge in October 2015, as everything that he had concerns about had already been discussed.
"Dwayne is a very clever businessman and told us how NZTG works and what it was all about and from there we just naturally had ideas that merged together," Terry says. "The benefits of being with NZTG are basically having an enhanced level of development growth."
Terry and his partner had built their business up to be a lot bigger than they had ever imagined, and NZTG gave them the support which enabled them to grow further with business mentoring.
There are a huge amount of benefits that come with the streamlined systems, as TJ Electrical brings another level of service that they can bring to their customers.
"Previously they would do basic networking cables, but they wouldn't go and fully wire a complete premises," says Terry. "We can now offer customers the complete package - move your office, wire IoT, air con, security cameras, the whole shebang. You can essentially log off your computer at your old office one day and log in at your new premises the next, without having to worry about a thing."
The benefits for Terry have also extended to his life at home.
"One of the big things as we built the business with NZTG was we might be able to start seeing our family again," he says.
Terry affirms the whole process has been pretty seamless - the only thing is now he has an office to sit in rather than at the bottom of a garage.
"The contacts you receive and the support you're able to muster is indispensable – all coming from the ability to specialise," he says. "We offer specialty in the industry, as it's a one-stop-shop for the customer."
NZTG is on the lookout for other businesses wanting to discuss merging into the group. The goal of the NZTG is to be of service to the entire country, regions included, which means these potential merging businesses could be nationwide.
Could this be the opportunity you're looking for? Contact Wayne from NZTG to discuss the finer details.
Related stories
Top stories