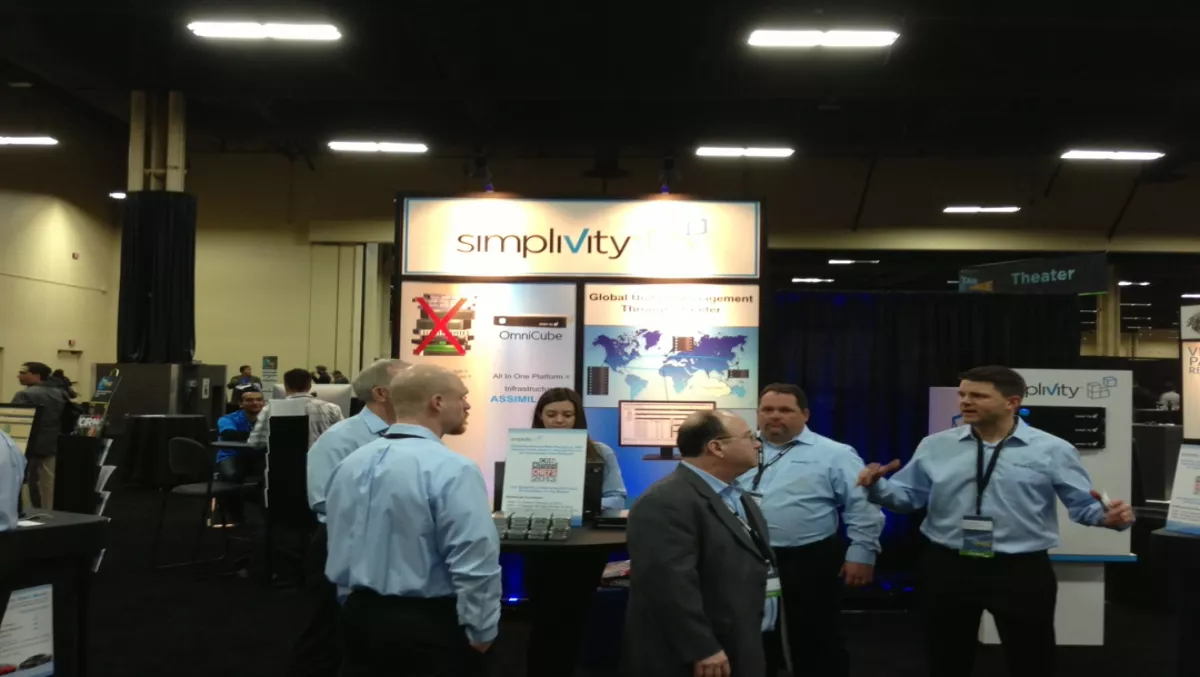 US tech start up inks local deal with Distribution Central
FYI, this story is more than a year old
SimpliVity, a leader in hyperconverged infrastructure for the software-defined data center, has announced its expansion into the Asia Pacific and Japan region adding to its global footprint throughout the Americas and EMEA.
The company has partnered with Distribution Central Pty Limited, a leader in technology distribution and channel services, to deliver its solutions to the Australian, New Zealand and Singapore channels.
To lead the initiative, SimpliVity announced the appointment of Scott Morris to Vice President, APJ.
"We are thrilled to have Scott Morris join our fast-growing team as we continue to expand our presence overseas," says Doron Kempel, chairman and CEO, SimpliVity.
SimpliVity is in high-growth mode having nearly tripled its employee base since last year, aggressively adding to its client roster and further pursuing mutually beneficial partnerships around the world.
"As we continue to build upon our global footprint, we remain committed to delivering high-performance and high-growth outcomes across direct, channel and distribution sales models," Kempel adds.
"We are thrilled to have Scott Morris join our fast-growing team as we continue to expand our presence overseas."
Prior to SimpliVity, Morris was vice president and general manager at NetApp ASEAN where he specialised in business development through front line execution of both direct and channel-led go-to-market selling models.
During his time at NetApp, Morris successfully contributed to sustaining year-over-year revenue and partner growth across ANZ and SE Asia. Before joining NetApp, Morris held senior positions at Dell, Compaq and Silicon Graphics.
"I am delighted to join the SimpliVity team and contribute to its rapidly growing presence in the Asia Pacific and Japan region," Morris adds.
"The company is uniquely-positioned in the hyper-converged infrastructure market and addresses the global needs of today's modern data center with superiority.
"SimpliVity is committed to making investments internally and externally to grow this region. Partnering with a value-added distributor of the calibre of Distribution Central will allow us to address the full potential of the market."
Distribution Central provides specialised, technical-service oriented distribution and channel support for contemporary IT products, including custom-built Software-as-a-Service solutions that create real efficiencies and business benefits for customers.
Headquartered in Sydney, Australia, with branch offices in Melbourne, Brisbane, Canberra, Perth, Auckland, Wellington and Singapore, Distribution Central's business units include Firewall Systems, ViViD Systems, Fusion Systems and Red Education – a certified training centre for the vendors these business units represent.
"We think it's imperative that we're covering all aspects of the data center opportunity in terms of the technologies we represent and, to this end, we have announced an aggressive vendor recruitment and rebranding strategy for our data center business unit, Fusion Systems," adds Nick Verykios, managing director at Distribution Central.
"SimpliVity has a strong commitment to the channel and its technology will ensure that Fusion Systems can deliver the solutions and services that partners need to take advantage of the expanding data center opportunity."
Related stories
Top stories