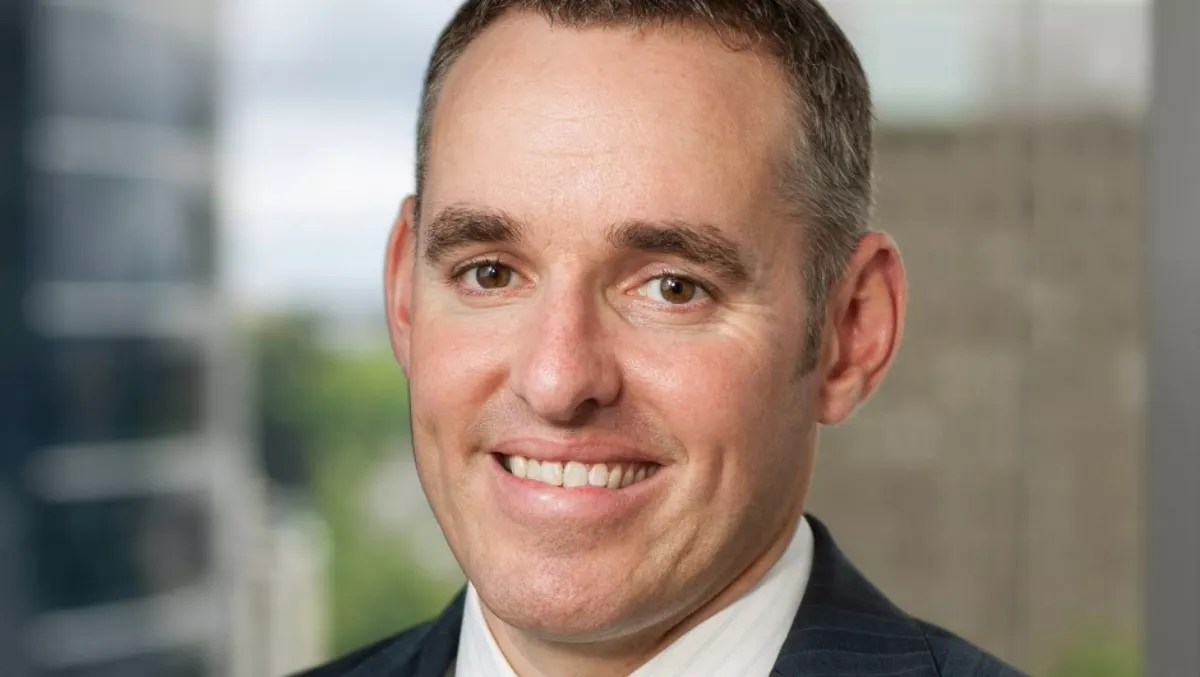 VCE rides hyperconverged wave taking partners along for the ride
FYI, this story is more than a year old
EMC's move over the past year to expand its VCE converged division portfolio with hyperconverged racks and appliances has opened up new markets for the vendor – but it's reaping even bigger benefits for local resellers.
Andrew Foot, Australia and New Zealand general manager at VCE, EMC's converged platforms division, says the launch of the hyperconverged, software defined offerings, such as the VxRail appliance, has provided the vendor with a complete portfolio to take to market – and a market beyond just enterprise.
"Historically, what we took to market was a converged infrastructure stack based on the VBlock, which is great for traditional workloads, but was really for large enterprise customers," Foot says.
"And it was expensive to get into and if you wanted to expand, while it could scale, it required significant capital and operating costs."
Foot says with the addition of the likes of the VxRail, 'you can start off small'.
"It is a significantly smaller investment and it's ideal for the enterprise edge or for small to medium customers – so the commercial market in New Zealand and Australia."
He says the hyperconverged offerings are proving a winner with local service provider partners, who are building their service provider stack on VCE's converged portfolio, 'introducing significant opportunities for our service provider partners'.
But traditional resellers are also reaping the benefits, Foot says.
"We now have a hyperconverged offering that is a small investment, that is simple to configure and scalable, that they can take to market.
"Now it is a significantly larger span of the market that we can address," Foot adds.
"But what our partners are finding is that because the infrastructure is now converged and software defined, it is enabling them to move up the stack and really have the application workload type discussions with customers.
"They're moving up the stack and delivering projects or a workload and they're also finding great opportunities in market to deliver the professional services around that, and because it is a more complicated and involved space, the size of their professional services engagements are growing."
Foot cites the example an Australia partner, which operates within one state only that introduced hyperconverged into 12 customers in the past 12 months.
"Off the back of that, they've seen their infrastructure business triple in the last three months and they've seen it as significantly greater value for the customer and an easier value proposition to differentiate themselves because there are less competitors in the hyperconverged space," Foot says.
"You don't have to compete on a race to the bottom on product and price."
Foot says VCE is seeing smaller partners across Australia and New Zealand quickly seizing and capitalising on the hyperconverged opportunity in the mid-market space across the region.
Foot admits, however that resellers are now missing out on some of the services revenue previously gained on the infrastructure side, however he's adamant that is more than made up by the new services opportunities.
"Our small hyperconverged offerings can be fired up and implemented in 10 minutes. So customers are saving significant time on the roll out of the project, which provides greater business opportunity for them to reinvest that operating or capital cost into other projects," he says.
"What our partners are finding is that while it might be smaller on the services on implementation of the infrastructure, they're finding significantly greater opportunities to expand out the services they're doing with the workload and application stack, which gives them more mindshare of the customer because they're moving up the stack."
Foot says appetite for hyperconverged is running high across Australia and New Zealand.
When it comes to hyperconverged sales, Foot says the offerings reach extends from the mid-market customers seeking hyperconverged 'for almost all workloads' out to the network edge.
"We are seeing customers look into hyperconverged for core workloads at the edge of the network – retailers with warehouse management systems, logistics companies requiring distribution or robotics solutions, banks with their large spread of remote offices, for example.
"We're seeing a lot of use cases that an cover all of the workloads on the edge, but we're also seeing it as an opportunity for commercial to cover all workloads."
A recent visit to New Zealand saw him 'really, really surprised by the amount of great opportunities and the pipeline we can see across the market for hyperconverged' – something that will now result in greater investment in New Zealand.
The company is already in discussions with several Kiwi partners to look at its investments such as enablement and marketing funds.
Foot says the pending acquisition of EMC by Dell is further fuelling demand, with the company 'gaining significant mindshare'.
Related stories
Top stories