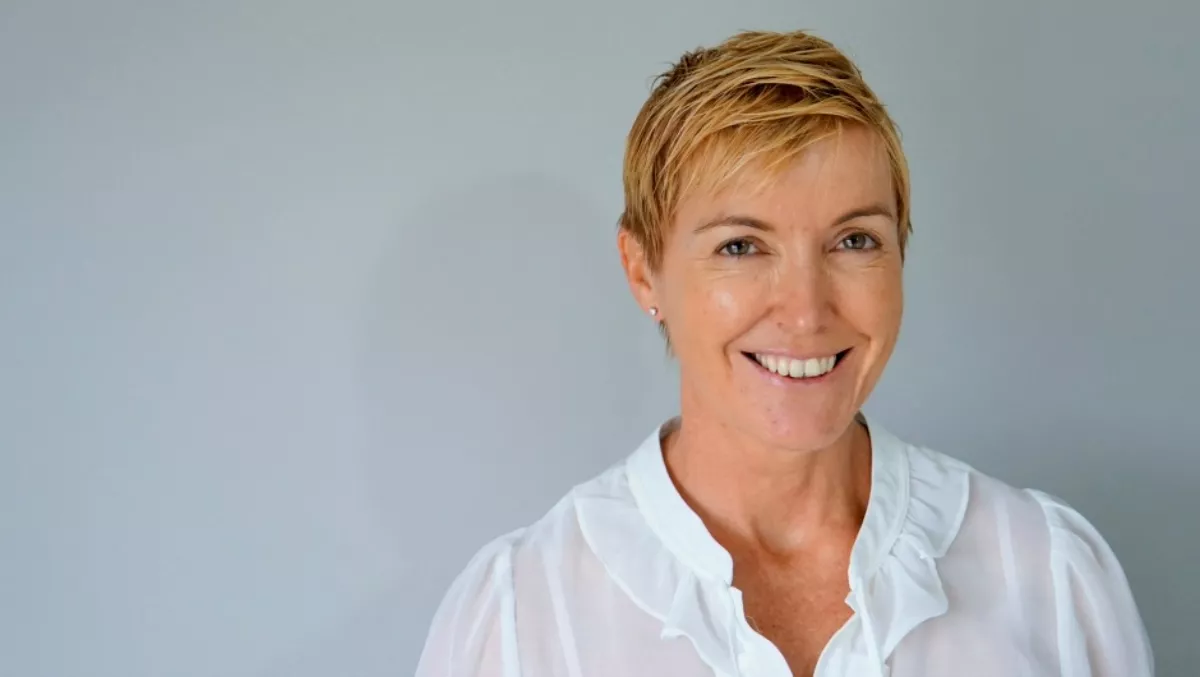 Veeam channel boss talks renewed vertical focus, investments and visibility
By Heather Wright,
24 Apr 2017
FYI, this story is more than a year old
Less than a month into her new job as Veeam ANZ head of channel sales Belinda Jurisic is walking the talk.
The former Citrix ANZ channel sales manager, who says one of her key goals for the company is to increase its visibility to partners, is currently on a road trip visiting partners around Australia and New Zealand.
"I'm very much driving a 'be visible' approach," Jurisic says. "I'm challenging my team to ensure they're working with the right partners, that they're in front of those partners, engaging the sales team to go out and meet with those partners and do co-selling with them.
"We're here to work with our partners to jointly grow our businesses and in the next three months you should see that we are very, very visible."
Jurisic's visits are also helping scope out the future role of partners as she looks to an increased vertical focus for the vendor and its partners.
Speaking exclusively to ChannelLife, Jurisic says the company is keen to have stronger relationships with partners who invest in the company – and in turn Veeam will reinvest back in them, largely in the form of co-op dollars and passing of leads to ensure they're gaining new business.
The company has traditionally been a strong player in the SMB space, and its an area Jurisic says the company still sees plenty of growth in and where she and her team will be working hard to ensure continued good business.
"The piece in there that is really exciting is the move to the cloud," she says of the SMB market.
"We're definitely seeing a very strong growth of partners in that small, medium business space that are moving to the cloud.
"We're really looking at who those partners are who we need to work with to accelerate that move to the cloud."
"There is the traditional SMB where small businesses are wanting to consume more and more infrastructure as a service and Veeam plays very well to that so we defintely see a large growth of our service provider partner base.
"We're doing a lot of recruiting of new partners who are focused in that SMB space and deliver niche services to their customer base.
"But we're also seeing quite a good adoption from our traditional silver, gold platinum partners that are also well aligned with Microsoft for example and are starting to see the value in having a Microsoft-Veeam conversation with their customers."
In the managed partner space, she says Veeam is looking at which partners have a specific focus that the vendor can better utilise.
"We're looking at the partners who have a focus around public sector, enterprise sector, education and really starting to look at the vertical areas where we have some strengths and aligning ourselves with the right partners to go after those vertical areas."
She admits when it comes to the enterprise space, Veeam hasn't necessarily 'taken a consistent approach'.
"We have fantastic solutions for the enterprise level, but we've not previously taken a consistent approach in going after the enterprise level of customer.
"There's going to be lots of different partners in every state in Australia and in New Zealand that we align to target that area."
It's an area she says many partners are keen to capitalise on, but there's also scope for new partners, particularly to add professional services strength.
"We're 100% channel, so when we go into that enterprise level customer we have to ensure we are working with partners who can also go in there and deliver services to the customer," she says.
"If we've got existing partners today who do a very good job of selling Veeam into that space we need to ensure either they, or another partner, can also support that from a services perspective."
While the company has already requirements around technical certification, Jurisic says it will be 'a lot stronger' with those requirements in the coming months.
"And that's really because our sales team are calling out for that. They want to know who the partners are that they can work with that can go in there and have that skill set," she says.
"We will be promoting the fact that is a criteria for our larger partners to be carrying those certifications going into our Q3 and we're working with our partners now to ensure they have the certification and criteria they need to maintain their status."
When it comes to the enterprise space, Jurisic says Veeam's offerings align 'pretty much to all verticals', including education, banking and finance and healthcare.
"We want to look at who the right partners are by vertical area and ensure that we've placed the big bets with the partners who are placing the big bets with us."