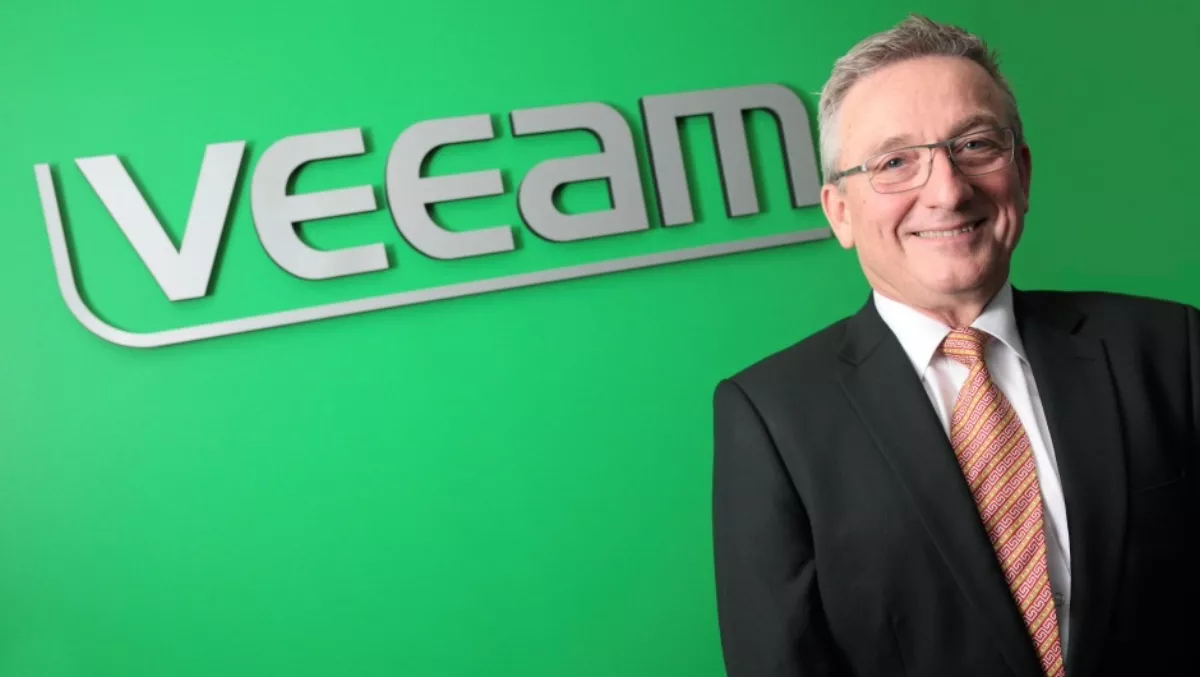 Veeam debuts availability solution for Cisco HyperFlex with native snapshots
By Heather Wright,
07 Mar 2017
FYI, this story is more than a year old
Veeam is providing direct snapshot integration with the Cisco HyperFlex hyperconverged infrastructure platform in the companies say enables customers to realise the full potential of hyperconverged and forge ahead with digital transformation, while maintaining availability.
Peter Bender, Veeam Software ANZ head of alliances, says hyperconverged systems are gaining traction across Australia and New Zealand as IT departments adopt them to build private or hybrid cloud platforms, or simply to gain more efficiencies from existing virtualisation technology.
"Over the next 12 months as performance improves we expect to see more specific real industry cases, as the market starts committing mission critical applications on hyperconverged offerings," Bender says.
Bender says the native snapshot integration for HyperFlex, which will be included in Veeam Availability Suite, will provide customers with availability and and a 'significant' differentiation for those looking to scale storage and compute capacity.
"With more than 8000 customers in the ANZ region alone, it's important we continue to offer new and improved products to further lower the risk of data loss and unplanned downtime," Bender says.
The integration builds on a longstanding collaboration between the two vendors who paired up in 2013 with joint solutions based on Cisco UCS server technology and Veeam Availability Suite.
Kaustuhb Das, Cisco vice president of product management, storage, says digital transformation is driving explosive growth for HyperFlex.
"Veeam's data protection solution is now deeply integrated with HyperFlex," Das says. "This integration helps our customers realise the full potential of next-gen, hyperconverged infrastructure while allowing for rapid business adaptability, minimising risk and decreasing downtime for today's 24.7.365 operations."
Bender says the new offering will help enterprises lower the risk of data loss and unplanned downtime due to outages like last week's Amazon Web Services situation.
"When outages like these do happen, those servers will be back up and running in less than 15 minutes," Bender says. "This ultimately eliminates the exposure to damanging financial and non-financial costs too."
Veeam cites IDC figures forecasting public IT cloud services revenue to exceed US$141 billion in 2019 – recording a CAGR of 19.4%, almost six times the rate of overall IT market growth – with Australian public IT cloud services expected to grow even faster to AU$5.5 billion by 2020 for a CAGR of 25.5%, compared to just 1% CAGR for the overall IT market during the same period.
Public cloud services will drive one third of the AU$15.2 billion aggregate revenue generated by the need for applications, development and deployment tools, infrastructure software, storage and servers. By 2018 more than half of enterprises' IT infrastructure and software investments will be cloud based, reaching 60% to 70% come 2020.
The move to hybrid cloud, however, comes with issues, with Veeam noting that maintaining availability across a hybrid cloud environment is 'not easy'.
"Which is why seeing Veeam operate deeper on the Cisco HyperFlex platform means businesses can realise not only the increased efficiency and adaptability benefits of Cisco HyperFlex and the computing power of Cisco UCS, but with the integration of Veeam, ensure data remains availablle 24.7.365 across a multi-cloud environment."
The direct integration provides improved recovery point objectives, reduces the performance impact on production by not using VMware VM snapshots, and accelerates backups potentially improving copy speed up to twice as much as the standard VMware vSphere APIs.
Agentless application aware backup and the ability to replicate Cisco HyperFlex workloads to another HyperFlex system or any VMware vSphere environment including Veeam Cloud and Service Providers are also included.
Earlier this year Bender told ChannelLife Veeam would be tightening relationships with vendors like Cisco in moves designed to broaden the acceptance of Veeam by big alliance members and make it easier for channel partners to include Veeam in offerings.
The vendor is also hoping the deals will help it push further into the enterprise.