Veeam hits 60% growth in ANZ as enterprise availability business heats up
Wed, 19th Jul 2017
FYI, this story is more than a year old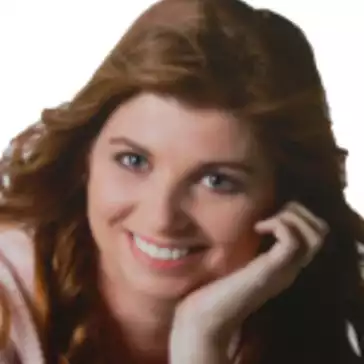 By Heather Wright, Contributor
Veeam's enterprise push is paying off locally, with the availability vendor clocking 60% year on year growth in total revenue bookings on the back of a 32% growth in new enterprise orders.
The second quarter ANZ figures far outstrip Veeam's global average of 27% in the company's 36th straight quarter of double digit growth.
Don Williams, Veeam ANZ vice president, says the company is making 'great strides' into the enterprise segment in Australia and New Zealand.
Initially an SMB player, Veeam began its push into commercial and ultimately enterprise in more recent times.
"Net new enterprise orders grew by 32% year-over-year and we've seen our cloud business going from strength to strength," Williams says.
"Now, more than ever, availability has become a priority for CIOs within organisations of all sizes.
Recent high profile outages, regardless of the cause, require systems and applications up and running within the shortest recovery times, he says.
"The growth Veeam has experienced quarter-over-quarter validates what we've been saying over the last few months – customer experience can be severely compromised without a proven availability solution in place, especially in these cloud-centric times.
While the company didn't break out specific enterprise customer numbers, it saw overall customer numbers across Australia and New Zealand rise from 8,550 at the end of the first quarter of 2017 to 8,880 – up from 8,260 at the close of 2016.
The cloud business continued to be strong, with the company logging year on year transactions growth of 16% in ANZ via its Veeam Cloud and Service Providers.
Globally, Veeam says it has seen 'massive' customer traction with HPE resell agreements during the first full quarter since joining the Hewlett Packard Enterprise Complete program, which sees HPE include Veeam solutions in its price list to enable complete HPE and Veeam solutiosn to be purchased from HPE and its resellers.
Locally, the number of ProPartners across ANZ also continued its steady climb, up from 2,460 last quarter to 2,560.
Globally, the vendor saw a 53% year on year increase in $100,000+ deals. Overall customer numbers past 255,000 globally, maintaining its average of adding more than 4,000 new customers each month.
Peter McKay, Veeeam co-chief executive and president, says "To say the market is changing would be a mammoth understatement; end-users are becoming more and more demanding, ransomware and other security threats are having major impact on businesses, and businesses are fighting an uphill battle to constantly innovate and deliver seamless services while remaining competitive.
"Veeam's vision is clear, and over the past few months we have seen huge momentum in not only net new customers and year-over-year bookings growth, but also external validation.
McKay says the vendor is seeing a groundwell of interest in its availabilty offerings as enterprises move to the cloud.
The quarter saw a number of announcements from Veeam, including an extended Availability Platform providing a new universal storage API framework which sees IBM, Lenovo and Infinidat added to Veeam strategic partners list.
Veeam also partnered with Pure Storage with the two vendors collaborating to integrate Veeam Backup and Replication into Pure Storage offerings, with Veeam also becoming the premier availability solution provider for Nutanix virtualised environments.
The vendor also introduced Veeam for IBM Bluemix and Veeam Availability for AWS – a cloud-native, agentless backup with availability solution for enterprises moving to multi-cloud or hybrid cloud environments.