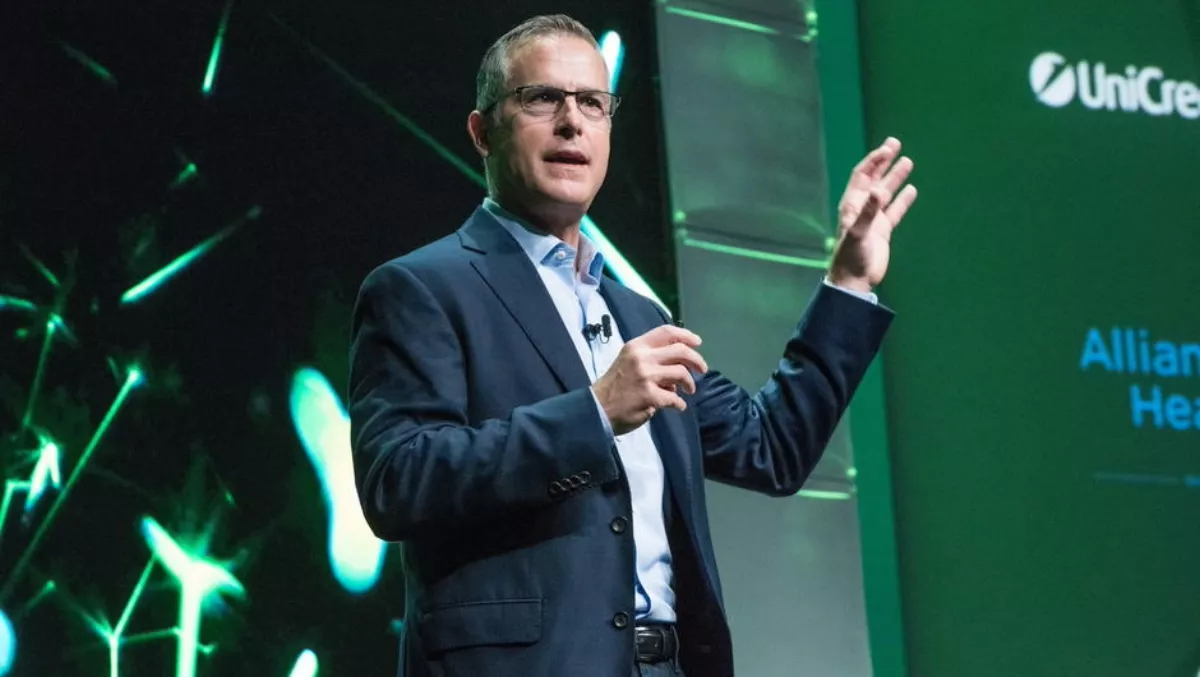 VeeamON: Responsibility, security and alliances
FYI, this story is more than a year old
In a room at the McCormick Place convention centre, Chicago, the members of Veeam leadership team sat in individual, curtained pods while media and analysts swooped in and out to grab quick comments about the events and announcements of the conference.
Here is what they had to say about Veeam yesterday, today and tomorrow.
Co-CEO and president Peter McKay on Veeam's responsibility as a data storage and management company.
"For us, it's making sure companies have the visibility of their data - that you know where it is and you know what is included. The hyper sprawling of data is the only way to do some of the things we want to do, especially with the movement of the market. That's what makes legislation like the GDPR more critical. Every country will have their own regulations, just doing whatever we can for compliance."
What about an organisation in a country where the laws permit controversial use, such as China's social scoring system?
"So far we haven't been to that line and we stay out of certain countries that we can't work in for whatever reason. We are very focused on complying with government regulations. Veeam is based in Switzerland and we take that Swiss, neutral perspective on how we do things. There's going to be a time when we need to make that decision but hasn't come up yet."
Product strategy vice president Danny Allen on data security and protecting privacy.
"Historically, nothing has been secure. Over the last 20 years we've got better, but now we need to be ensuring the protection of privacy. GDPR is the first step. We've already had some big focuses in the development of the platform - tagging data, and adding them before you bring data back so you know - am I allowed to or should I do it. We have features that enable security and privacy but only should you choose to do so.
"We want to enable those to do the right thing because we believe those businesses will be the ones to succeed. This is a great time in security. The greatest advancements in security tech happen when it is built into platforms. If we build availability and resilience into IT systems, that will do more than anything that we bolt on as an afterthought."
Strategic alliances VP Carey Stanton and alliances architecture VP Ken Ringdahl on bringing companies that compete on board as alliance partners.
Stanton
"Unlike other companies, we go in working on year two from the start. Others say 'let's give it six months and see how it goes. We show that we understand that they have legacy relationships but those are often declining businesses. We drive the solution and go to market then, once they've seen that we're successful, they want to control top line bookings."
Ken
"We're getting 36% growth year over year at the moment and that's attractive. Those companies want to work with us. We tell them - 'we want to optimise our product for you.'
Stanton
"We also bring 100% channel neutrality. They know that we will treat their channel the same way we treat our channel. And we let the channel manage the sales process. We're also 100% software so hardware vendors know that we're no threat - it's a true partnership."
Related stories
Top stories