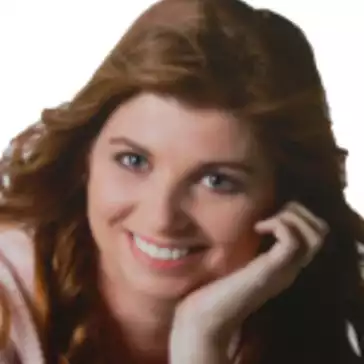 By Heather Wright, Contributor
As Information Technology (IT) becomes increasingly interwoven into business processes, the importance of disaster recovery increases – afterall, if your IT stops, part of your business also stops. But disaster recovery can be complex, resource intensive and expensive for small and medium businesses.
Enter cloud computing, and the disaster recovery conversation changes.
Bruce Trevarthen, LayerX Group chief executive, says cloud is enabling a high level of resilience in a more financially viable and less complex manner.
"Historically companies required a second set of physical infrastructure plus software and network connectivity between the two sites.
"It can be quite difficult, quite costly and time consuming, and architecturally a bit of a challenge," he says.
Skip forward to the current day, and cloud offerings such as vGRID are enabling businesses both small and large, to access easier – one-click, or set and forget – backup and disaster recovery.
vGRID is a Kiwi owned and operated cloud services platform, designed for the small and medium business market by Waikato-based LayerX, and distributed locally by exeed.
The company, which has 1800 customers, offers a full spectrum of cloud services from a single mailbox to a complex setup of virtual and dedicated servers, desktops and phone systems, via its purpose built, locally hosted, cloud platform.
vGRID utilises Veeam for its backup and replication product set. "With the Veeam product sets, you can replicate your data from onsite to the vGRID platform literally at the click of a button or through a set-and-forget type approach," Trevarthen says.
He says once a company's data is on the vGRID platform there's another big advantage: "In the event that you have a disaster on site, you can elect to have the remotely stored backups 'rehydrated' – or basically bought back online – and you can reinstate your production workloads on a cloud environment.
While that scenario sees the production environment only in the cloud after a disaster, other vGRID customers are harnessing the company's platform to get the most out of their on-premises infrastructure assets.
"If a customer owns their own hardware and are running production workloads locally, and they have backups replicated into vGRID, they can simply elect to flip the environments as their hardware comes to end of warranty," Trevarthen says.
"In this scenario the customer would have the production environment on vGRID and use their out-of-warranty on-premise equipment as backup. That way they can get more out of their assets by maximising what they're using it for and keeping production always on the newer equipment – which in this case is cloud.
The vGRID platform is 'wall to wall Hewlett Packard Enterprise (HPE)', Trevarthen notes. It was one of the first Kiwi companies to deploy the vendor's 3PAR storage offering, back in 2011 and, more recently, the first to deploy HPE Synergy, the world's first platform architected for composable infrastructure.
"HPE 3PAR is the world's leading zero downtime SAN, a rock solid core for our customer data and it means we can go to market and make big promises regarding reliability and performance," Trevarthen says.
"And we're now running HPE Synergy, which means we're more agile and can bring on compute resources automatically.
HPE Synergy enables automatic redeployment of compute power across the vGRID platforms. In the event one of the vGRID platforms is seeing high demand, HPE Synergy automatically looks across all of the vGRID environments and takes compute nodes from under-utilised environments and repurposes it for the busy environment.
Trevarthen says HPE Synergy is allowing vGRID to practice what it preaches. The company has long advocated for customers to go virtual, go cloud and maximise the value of their consumption.
"With HPE Synergy we can achieve that ourselves because it gives us the ability to shift our own resource pooling in behind what the customer needs dynamically, to accommodate their expectations," he says.
Trevarthen is adamant there's no reason small and medium sized businesses can't benefit from the same level of resilience and performance that enterprises enjoy.
"That's why vGRID exists. It's to take that very large, high performing, highly resilient environment, wrap smart software around it so we've got good security and deliver that capability out to the New Zealand small business market – everything from one person to a large enterprise business.
"That's what it's all about – delivering enterprise capability to the rest of New Zealand so they're not disadvantaged, because there's no reason why small business needs to be disadvantaged.
To discuss your businesses disaster recovery and business continuity measures click here or phone 0800 425 383.