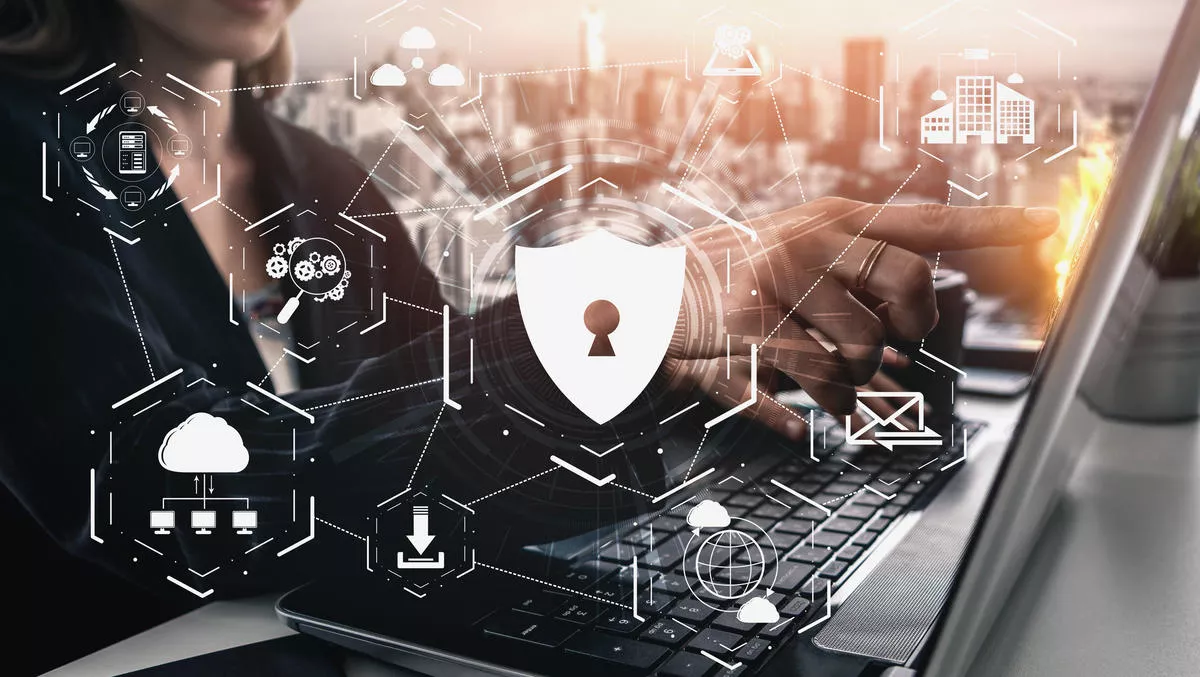 Video: Every PC decision is a security decision
FYI, this story is more than a year old
HP personal systems product evangelist took some time to take us through the new security options HP has introduced to keep every PC user and organisation safe, at a time when endpoint protection is more important than ever.
See below for the full video.
"We are now living in an age where we have flexibility and freedom in the way that we work, we're no longer chained to a desk. The freedom of working anywhere couldn't have come at a better time as our world has changed overnight into something a lot of us couldn't have predicted," Diprose says.
"We need to keep in mind that an endpoint device, a notebook that we take home with us, can potentially be an open window for threats to steal IP, personal information and everything in between. That is why every PC decision is a security decision."
Diprose highlights some worrying statistics about the state of the security landscape today:
94% of infections come from email attachments
5 billion unique threats occur each month and continue to grow in variation and number.
36% of employees are not taking the proper steps to protect their devices. An HR rep might find it difficult to differentiate between a legitimate C.V. pdf and well-disguised malware, for example.
96% of breaches are going undetected for months when they only need seconds to steal or encrypt vital data and information.
3.5 million vacancies exist for cybersecurity positions worldwide showing that there aren't enough experts to go around.
To combat these challenges, HP has leveraged its acquisition of Bromium last September to develop and release new security solutions to meet the needs of organisations of different sizes
HP Essential is the baseline and is bundled into every HP Pro and Elite device and workstations.
This includes the hardware-driven Sure Start, Sure Run and Sure Recover.
Diprose highlights Sure Start for being the world's only self-healing solution that will detect and repair malware that may find its way into the all-important BIOS, potentially saving weeks of time reimaging every PC in a fleet.
It also includes the basic versions of HP's Sure Sense and Sure Click solutions.
Sure Sense is a deep learning-powered solution that is able to detect and respond to the 350,000 new malware and viruses produced each day.
As hackers are now using AI to create malicious software, HP is out powering them by leveraging the huge power of deep learning which DL makes connections across huge data sets to recognise patterns that traditional machine learning could easily miss.
This approach requires significantly fewer updates than the antique approach and even works offline, checking that USB flash drive for nasties without an internet connection.
Sure Click is targeted toward the massive email attachment problem.
When a device user clicks on an attachment, Sure Click opens it in a virtual machine, keeping it isolated from the machine and any network it is on and feeding any information back into the deep learning 'brain' to keep the software learning.
HP Pro Security aims to provide enterprise-grade security for SMBs, solving the problems that smaller companies face such as insufficient personnel (74%), lack of budget (55%), and insufficient knowledge (47%).
Pro Security protects a PC with browser-based threat containment, AI-based malware scanning, anti-phishing credential protection, and scans incoming files via a USB memory key.
It begins protecting the PC immediately after user registration. IT support is not required, but if your office grows, basic manageability tools are supported.
Pro Security unlocks the further features included in the Pro versions of Sure Click and Sure Sense, which run through each of the higher-level solutions that HP offers.
To help keep organisations secure during the pandemic, HP is offering Sure Click Pro free to anybody using a Windows 10 device until the end of September this year.
HP Proactive Security adds management and analytics to meet the needs of mid-sized organisations.
With HP TechPulse, this solution provides visibility into an entire fleet by monitoring the health of all devices, reporting potential issues, and assessing potential threats.
HP Sure Click Enterprise is the most comprehensive solution for the biggest enterprises and government organisations.
As well as threat analysis and visualisation, it adds full ecosystem integration, credential protection, public and private cloud protection, scalability, and is completely configurable.
For more information, check out the full video below.
If you are interested in learning more about any of these solutions and how they can protect your business, get in touch with Carlin Diprose, or Ingram Micro HP BDMs Luke Mitchell or Jeff Griffin.
Related stories
Top stories