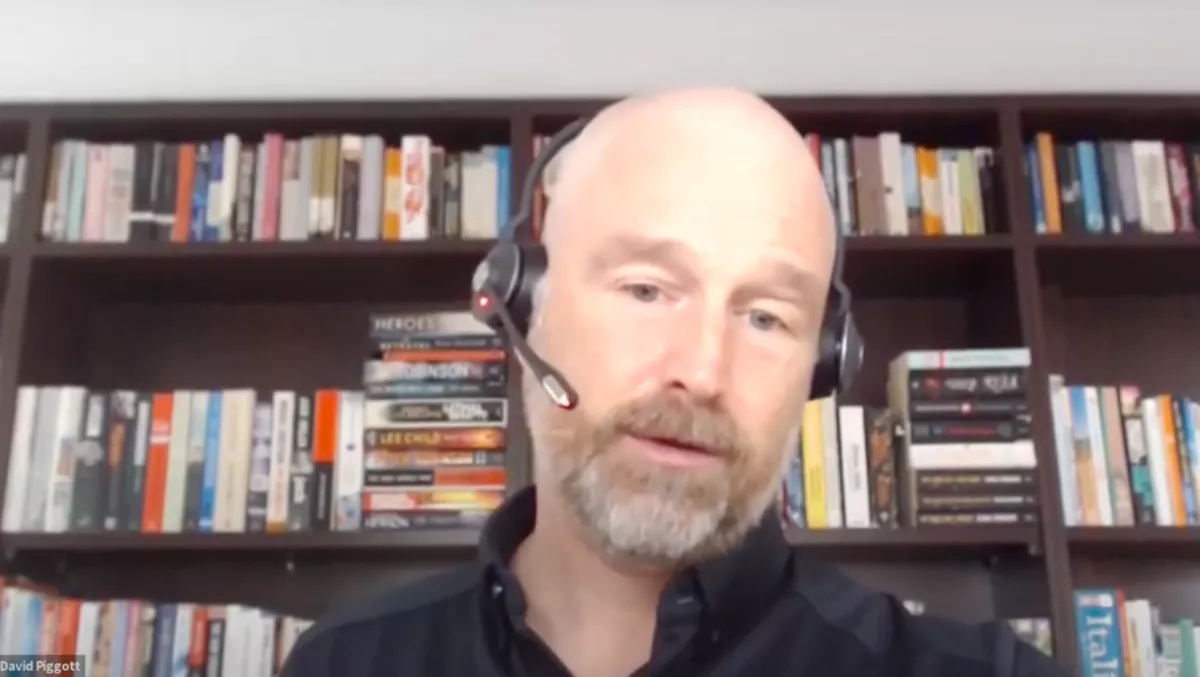 Video: How to plan for a post-pandemic workforce
FYI, this story is more than a year old
With the drastic changes occurring across the economies of Australia and New Zealand, planning for the future of work is as important as it is difficult.
Jabra A/NZ managing director and thought-leader David Piggott spared some time to share his perspective on what we have to gain as we navigate into the unknown.
See the full video below
The here and now
Pigott acknowledges that those who are able to move to working from home are among the luckiest of us during this pandemic when 1.6 million people in Australian alone have found themselves without an income.
As Australia and New Zealand begin to reopen, the question becomes how to get those people who are in people-focused industries, from small retailers to hospitality, back into the economy.
In the IT sector, he notes that there has been a huge spike in demand for personal computing and cloud collaboration tools, including Jabra headsets and speakers.
"Australia and New Zealand are performing the biggest work from home experiment ever conducted," he says.
"The whole Jabra team from A/NZ are working from home. We are 23 strong, split across New Zealand, Queensland, New South Wales and Victoria, and the one office we have is closed – and yet I think we're closer than we have ever been. We have a team meeting three times a week, and during this we're not sharing pipeline or discussing deals, just seeing how each other are."
Identifying areas of growth and finding ways to shift workers into those areas will be key.
"We can deliver low-cost, digitally delivered and small consumption training packages to redirect the workforce towards growth sectors," he suggests.
"These may include traditional sectors providing essential services where demand for people and hopefully wages will start to grow. These include health care, aged care, and emergency services."
The short-term
Pigott shares an anecdote about being on his dingy powered by a noisy 2-stroke motor and having to take a work call.
Thanks to his Jabra BlueParrott headset that features an advanced 98% noise-cancelling microphone he was able to putter out to his small sailing boat while talking to his leadership team who had no idea he was out on the water.
He describes his experience as an echo from ancient history. First-century Roman lawyer and author Pliny the Younger stated he did his best work while out hunting wild boar, as his mind was "stirred and quickened into activity by brisk bodily exercise."
We are now in a period of rediscovery of how work can and, perhaps, should be done.
For many white-collar workers, "location is not relevant for the transfer of knowledge to value," Pigott says.
"If you aren't working in a factory or school, all you need is high-speed mobile data, a phone or tablet, a headset and collaboration software."
That's not to say that the office will disappear.
"The office is a social hub," he explains. "A Gallup report found that social aspects are the reason most people turn up to work every day and video calls can't give you the same feeling as a freeform chat over coffee ... It also gives us barriers, a work self and a home self which are both authentic identities, but work needs a different language. Removing these barriers can have a detrimental effect on a person's self-worth and mental health.
"Balance is the key."
The long term
We may find a slight reversal in the globalisation that many industries have pushed toward over the last decades, Pigott observes.
While companies have been busy finding the cheapest option from around the world, they haven't been prepared for a global pandemic and, for example, their Manila-based contact centre having to close down.
Without the infrastructure of Australia or New Zealand, the cost to get that centre back up and running could easily outpace what they had saved by moving there to begin with.
However, Pigott notes that we have to be careful about this approach and avoid "allowing politicians and industry leaders to build isolationist policies based on the uneducated fear of open borders.
"For the first time in history, all of humanity is on the same side of a war. We may find the motivation to build new international institutions to tackle the major issues we face. The dominant nations could stop explaining and start listening as we take advantage of the diversity of thought and history shared across the many cultures and people that inhabit this planet to tackle global issues like the environment, education and water."
This links in with one of the most beneficial changes that Pigott identifies in what could be the 'new normal' – time to think.
"We should celebrate the freedom it gives us and embrace the tools we are blessed with today that enable these new ways of working. With products like the new Evolve 2 headset range you can gain an enterprise-grade connection regardless of where you are, that is certified by Microsoft. The Evolve 2 range also has consumer-grade speakers for music or audiobooks. It will let you both work and relax from anywhere.
"This work from home experiment has allowed those lucky enough to be knowledge workers to break many chains, location and time being two major ones. Using this crisis to engineer change, maybe, as we head through this, we can reach the work/life balance that we've been chasing forever."
Check out the full video below for an even greater depth of discussion.
For more information about the Evolve 2 range or how Jabra can give your company the edge, contact Ingram Micro Jabra brand manager Shabana Khan or Jabra NZ national partner manager Chris Clark.
Related stories
Top stories