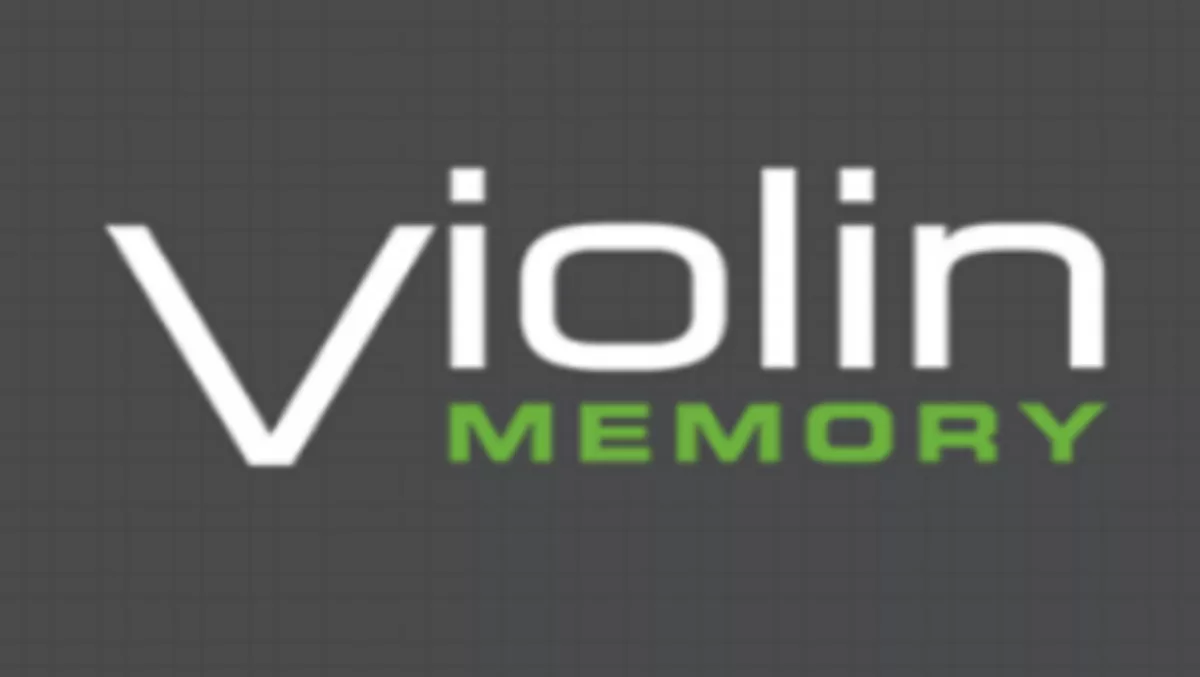 Violin Memory aims to make sweet music with NZ channel
FYI, this story is more than a year old
Violin Memory has 'started again' in New Zealand, with promises that this time, the flash storage provider plans to 'take it all the way'.
The company recently appointed a New Zealand sales engineer, based in Auckland.
It's Violin Memory's second attempt at the New Zealand market. The company previously had two staff here.
"We had a misstart," says Michael Burnie, Violin Memory's newly appointed country manager for Australia and New Zealand.
"It happened before me and I don't know why. New Zealand is a good market, it's a good size and has the smarts. Cloud based environments are taking off here and there are some very big companies.
"All I can say is we have started again and I want to take it all the way."
When asked local customer numbers, Burnie says simply: "Not many. And not enough.
"I want more. I expect very high growth.
"When I look at other competing companies and how they're performing, they're seeing high growth. Flash is seeing high growth. I want that for Violin Memory."
In February the company, which has Nextgen Distribution as its local distributor, launched its Flash Storage Platform, which it bills as the industry's first all-flash based primary storage system.
The platform includes the 7300 and 7000 all-flash arrays, Concerto OS 7 and Symphony 3 simple management control.
The company says the platform will run an all-flash system for less than the cost of traditional spinning disks.
The company says the Flash Storage Platform is a 'game changer' for customers.
"It creates the tipping point for enterprises to capture the promise of flash for all primary storage workloads, and to migrate and refresh disk storage to all-flash cost effectively.
"At the same time, customers gain 10X performance improvements for most applications. These performance improvements deliver efficiencies that can completely change the competitive dynamics of most industries by removing the latency and bottlenecks created in the data center by legacy disk."
While the company was known for selling primarily direct in the North American market, it has recently upped its global partner programme as it shifts its focus to be channel-centric.
"We have a high touch model and because the technology is important and it's an enterprise offering we need engineers for pre- and post-sales.
"But we work through distributors and resellers," he says.
"We might sell direct but the fulfilment will be through the channel. Or a reseller can be trained to sell and fulfil, and we are always there to train and support them.
"It is important for the customer to see the vendor involved, but we don't want to take the accounts [from resellers]. End-users go to the resellers for advice because they are the trusted partners.
"We need to get the channel mindshare and convince them that they should talk to their customers about us."
Burnie says training of New Zealand channel partners will start in two week's time, with the Auckland sales engineer about to head to the United States for training on how to train.
That training will then be rolled out to New Zealand partners, some of whom Burnie meet yesterday during a visit to New Zealand.
Related stories
Top stories