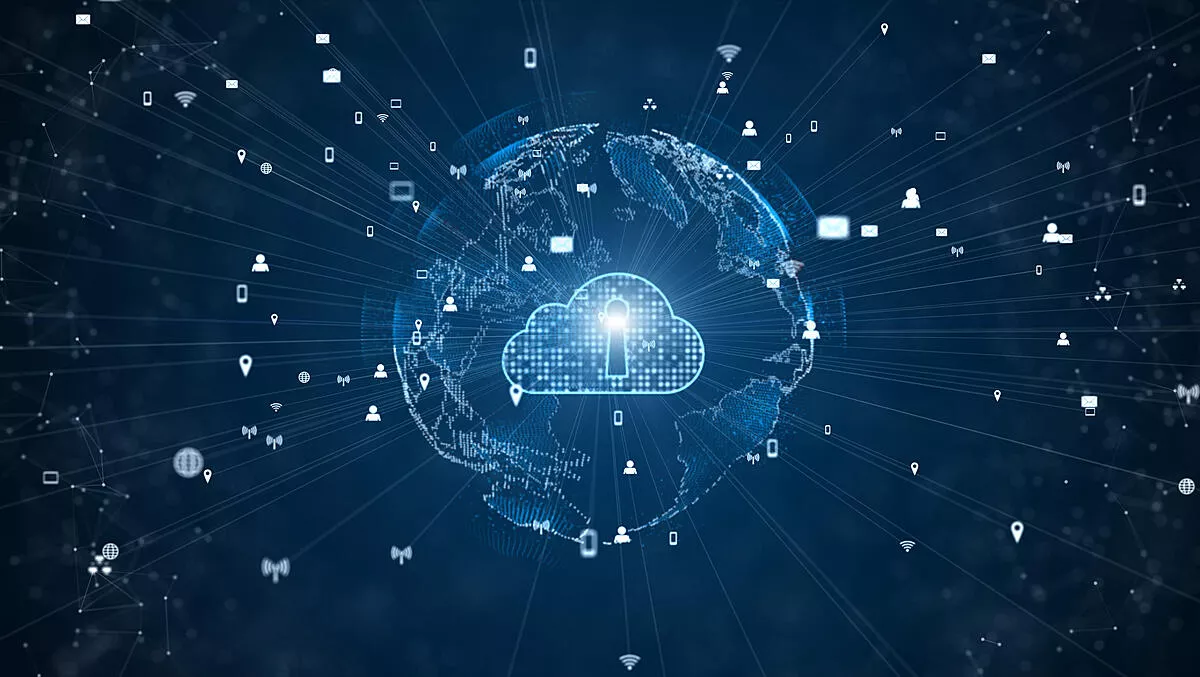 VMware's plan for intrinsic cloud security
Wed, 4th Mar 2020
FYI, this story is more than a year old
VMware has announced the company's strategy to make security intrinsic to the digital enterprise.
Intrinsic security makes protecting critical applications and data more automated, proactive and pervasive across the entire distributed enterprise.
The first aspect of the strategy is the new VMware Advanced Security for Cloud Foundation which will enable customers to replace legacy security solutions and deliver unified protection across private and public clouds.
A survey commissioned by VMware and conducted by Forrester Consulting shows that 75% of respondents depend on perimeter firewalls, however, East-West security controls need to be different than those for traditional perimeter (North-South) security as 73% of respondents believe their existing East-West traffic is not adequately protected.
VMware is specifically addressing the internal data center security challenge with this solution, which will include recent acquisition Carbon Black technology, VMware NSX Advanced Load Balancer with Web Application Firewall capabilities and VMware NSX Distributed IDS/IPS.
All three will integrate into VMware vSphere for data center workloads, enabling the security to follow workloads throughout their lifecycle.
VMware Carbon Black technology protects workloads with Real-time Workload Audit/Remediation, Next-Generation Antivirus (NGAV) and Endpoint Detection - Response (EDR).
Carbon Black will be integrated with VMware vSphere to yield an "agentless" solution, eliminating the need to insert antivirus and other agents.
The hypervisor will be able to detect if an attacker attempts to gain root access and tamper with the Carbon Black technology from a separate trust domain.
The web server is the "front door" of the data center, often customers using hardware-based solutions with fixed capacity will turn off security filtering under heavy loads, leaving critical servers vulnerable.
The scale-out software architecture of the NSX Web Application Firewall helps confirm web servers have enough computation capacity for maximum security filtering even under peak loads.
It then uses rich understanding of applications, automated learning, and app-specific rules to provide strong security with lower rate of false positives.
The VMware NSX Distributed IDS/IPS, a new capability of the VMware NSX Service-defined Firewall, will provide intrusion detection on the many different services that make up an application, making it easier to get deep visibility.
The distributed architecture of NSX Distributed IDS/IPS will enable advanced filtering to be applied to every hop of the application, significantly reducing the blind spots created when using traditional perimeter security products.
Policies will be automatically generated and enforced on an application-specific basis, thereby lowering false positives.
Secondly, the company has made advancements to the VMware Carbon Black Cloud which includes automated correlation with the MITRE ATT-CK framework and upcoming prevention coverage for Linux machines.
VMware has introduced automated correlation with MITRE ATT-CK framework Technique IDs (TIDs), a list of common tactics, techniques, and procedures (TTPs), built into the VMware Carbon Black Cloud.
Using MITRE's ATT-CK framework, customers can begin searching for specific TTPs based on MITRE ATT-CK techniques within the Carbon Black Cloud to discover potential threats and identify areas of improvement in their security posture.
Carbon Black will also be adding malware prevention capabilities for Linux machines.
This addition to the VMware Carbon Black Cloud platform means customers will have the option for comprehensive security coverage across all major operating systems (Windows, Mac, and Linux).
Finally, it is adding new Secure State auto-remediation capabilities to automate actions across cloud environments and proactively reduce risk.
The new, flexible remediation framework will help customers automate actions across multicloud environments.
Currently in beta, and with no date for general availability, this solution is designed to help cloud security teams collaborate with DevOps teams and gain trust as they gradually scale best practices.
The service provides pre-defined, out of the box actions or ability to create new, custom actions as code
Security teams will also get capabilities for managing overall cloud risk.
To address existing misconfigurations, they can either bulk remediate violations themselves or publish actions to delegate decisions to DevOps teams.
In order to prevent new misconfigurations, they can build guardrails that auto-remediate violations at real-time speed.
With an extensible, policy as code approach, users can programmatically execute all remediations as code using API and integrate them within the CI/CD pipeline. No matter how actions are triggered, customers maintain centralised visibility into remediation progress and changes to cloud resources.