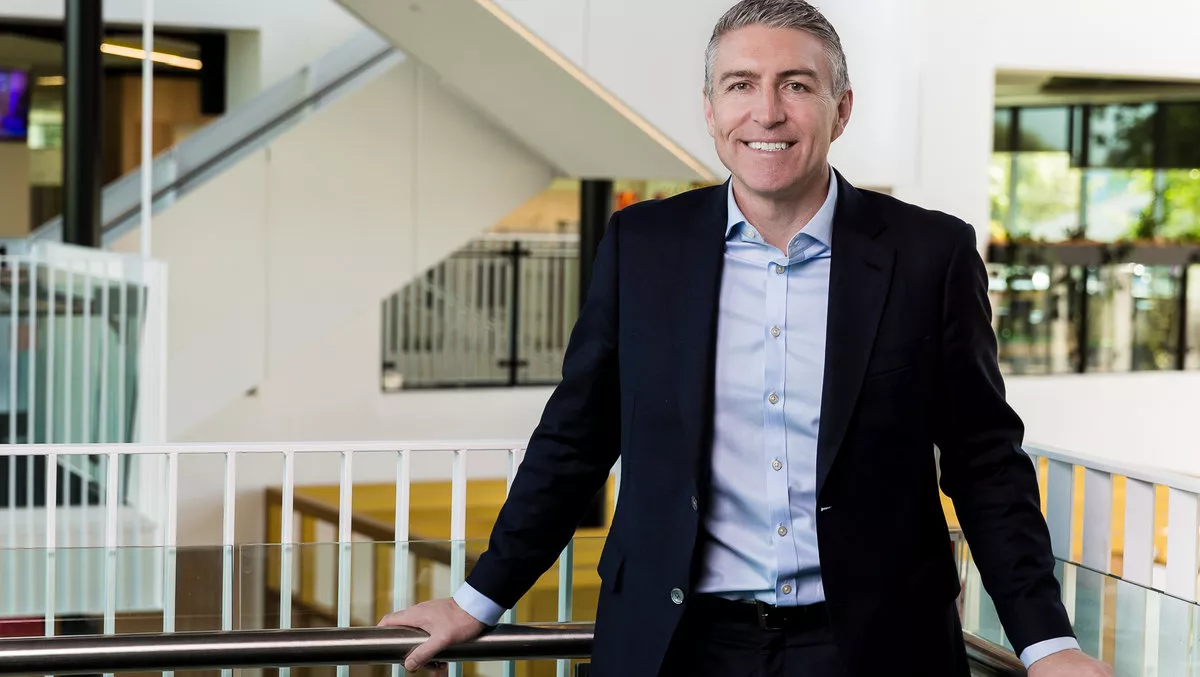 Vodafone pumps $10m into dedicated customer service team
FYI, this story is more than a year old
Vodafone New Zealand is today announcing the creation of a new team of New Zealand-based customer service experts, called the X Squad.
In a world rapidly filling with awesome new customer service choices like AI assistants, apps, interactive voice responses (IVRs), chatbots and digital-only services, sometimes customers still want to speak to a real person who understands their complex problems, who takes care of it, and who lets them know when it's been fixed.
Vodafone will be investing an initial $10 million in setting up the X Squad.
Vodafone NZ CEO Jason Paris talks about why it's making this investment.
What is the X Squad?
The X Squad is a re-invention of the modern customer service model – and will add to our existing frontline call-centre and in-store teams.
From October, customers with complex enquiries will be escalated to a team of experts to deliver care for the trickiest of problems.
With X Squad, users get dedicated case management all the way through to a fix.
The X Squad will complement current customer services, including existing call centres, Vodafone Ninjas, live-chat, social support and app self-services, by adding an extra layer of customer support with a different skillset to traditional call centre roles.
As well as looking after the trickiest problems, they will actively monitor for issues and proactively contact customers if needed.
They will search for any patterns that might be a systemic problem, and feed insights into other teams responsible for root cause fixes.
It's a new way of working for us.
We will kick this off in October, and we will continue to scale up the X Squad over the remainder of this calendar year.
To get the new team established as quickly as possible, it will comprise of selected New Zealand agents from Vodafone and our partners Tech Mahindra and Probe, based in Auckland or Christchurch."
How will it work?
The X Squad will not use common call centre metrics such as average handling time to measure success.
The measure of success is that users will only need to call us once and we will own the issue to outcome, keeping them informed all the way.
The X Squad will also lighten the load on existing call-centre teams across Auckland, Wellington and Christchurch and offshore, freeing them up to improve our responsiveness to less complex customer enquiries.
Why is Vodafone creating the X Squad?
We've been making a lot of big moves since our recent ownership change, including the announcement of New Zealand's 5G network to go live in December this year.
However, we also know network leadership counts for little if the customer service experience is poor.
Customers are (rightly) increasingly demanding better service.
So we have been rethinking our entire approach to customer service. While our front-line teams are working hard, the complexity of our underlying systems, built up over many years, means too many of our customers have had to contact us multiple times, and when that happens, chatbots and IVRs won't cut it.
We need more service experts on hand when users need them most.
The creation of the X Squad follows a recent trial of the concept in Christchurch, where a team of New Zealanders have been providing dedicated case management to resolve complex problems.
The trial has worked so well we now want to scale it up over the remainder of this calendar year.
We also see this as a way to help address the future of work. We know that in a more automated future, human judgement will become ever more valuable for dealing with complex scenarios.
By adding a new expert case-management role to complement existing and traditional customer service roles, we are providing an exciting career development pathway for our customer service people with an x-factor.
Earlier this year, Vodafone consolidated its offshore call-centre partners and worked with global partner Tech Mahindra to set up a new service centre of excellence in Christchurch, alongside Vodafone service teams in Auckland, Wellington and Christchurch.
It's also investing in the retail experience, with four new flagship retail stores coming, a trial of in-store customer service staff in three stores, and a joint venture with Digital Mobile to deliver better in-store and digital retail experience and innovations across the Vodafone retail store network.
Related stories
Top stories