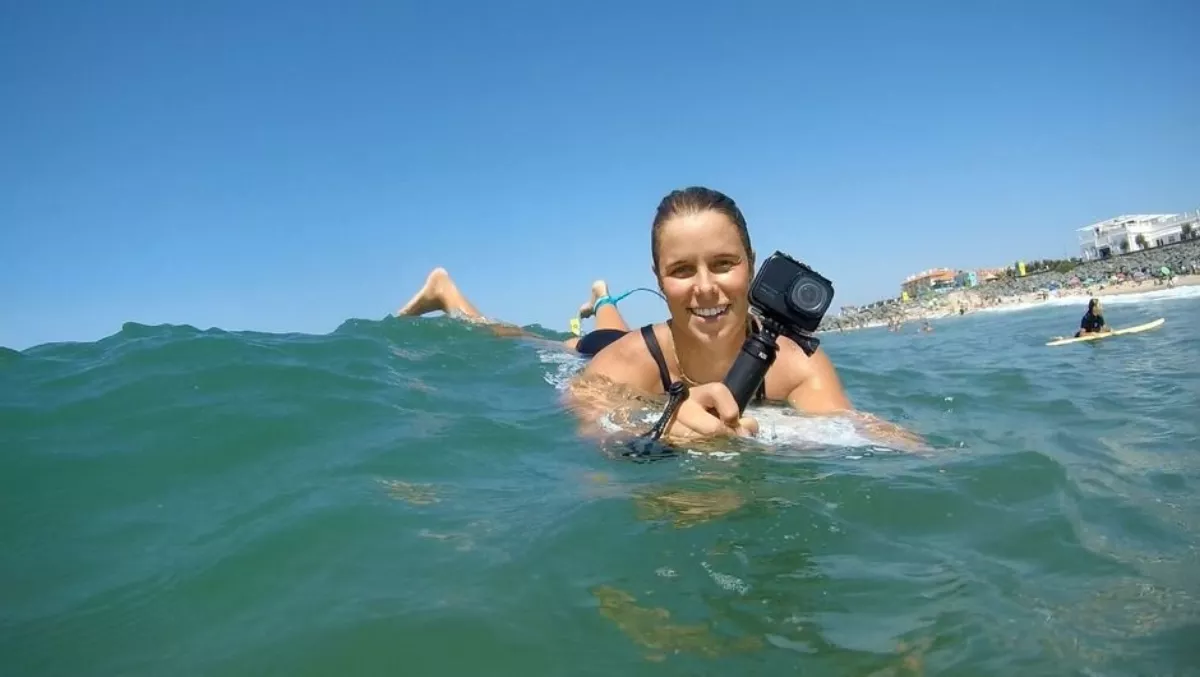 Vonzeal's Kaiser Baas acquisition ignites new era of customer-centric service
Mon, 3rd Sep 2018
FYI, this story is more than a year old
​Vonzeal is a tech firm with a difference. Not only does it own and manage world-class brands like Kaiser Baas, Moyork and Smaak, it takes a customer-centric view of every brand, partner, reseller, and consumer along the way.
According to Vonzeal's director, Desmond Ling, the recent acquisition of outdoor adventure technology brand Kaiser Baas opened the doors to new levels of customer service, retailer support, and meaningful consumer technology.
"There were a number of factors that attracted us to the Kaiser Baas brand. They have a talented team with untapped skills we believed could be used in better ways," Ling says.
"Kaiser Baas also has a number of incredible partners and retailers that have been amazing at building brand awareness in their markets. We believe it has huge potential with the right focus and support behind it.
Kaiser Baas' range of action cams, dash cams and drones also fit nicely alongside Vonzeal's other technology brands, Moyork and Smaak. Both of those innovative brands have strong market presence in their current markets.
Moyork is a brand for the style-conscious tech consumer, while Smaak is a brand that provides competitively priced everyday tech products for the busy consumer.
All of these drive one main focus: consumer-centric, quality products that allow consumers to share their experiences.
Customer-centric feedback is at the core of Vonzeal's relationships
Vonzeal is now spending more time on developing and testing products than ever before. It's a process of listen, understand, and improve – even if it's something like ease of opening packaging, or the product's ease of use.
"Feedback is seen as a good thing – if someone is passionate enough to talk to you they care and want to help. We will often work with our partners and ambassadors to refine and test products, and also take that feedback to improve it further.
Retailers are the front line and get the full picture of both market trends and what's happening in their own store, so their feedback is important.
"Every retailer is different. We understand their focus to ensure we can can position the right products in the right place. Although there are a number of similarities across markets, retailers understand that nuances and subtleties are key to success," Ling says.
Vonzeal has also hired a number of talented people who will work with the existing team to help drive the company's customer-centric vision, and bring innovative products to market.
"We see the big picture," says Joanna Graham, Vonzeal's global brand and marketing manager.
"It takes time and trust to build brands and we are in it for the long haul. With a strong focus on feedback, product development and being innovative we want to be the brand that everyone knows they can rely on.
Channel opportunities abound
Vonzeal's strong base across Australia and New Zealand forms the core of its sales channel, with Europe expansion already underway. Graham says it will continue to work with global partners on all current and new opportunities – namely on building products that will see strong market growth.
The company's commitment to partnering with and supporting channel partners is also unwavering. Graham says working with partners to understand their customers and provide the right products in the right place is crucial to their relationship.
"By understanding their sales channels and marketing avenues we work with them to provide customised marketing content and support that will help drive sell through.
"Our support team is there to not only support the end customer but also our channel partners with any questions and queries. Our distribution and account team is committed to making sure we deliver on what we promise and making life easier for our channel partners.
Vonzeal has a robust process to support its retail partners, starting with preparation and working right through to after-sales support.
It starts with a roadmap presentation for resellers, where the team meets with buyers and store managers to get feedback on the roadmap.
From there, it's all about the product development and testing. The team also develops a toolkit that helps retailers market the product. This toolkit can include website content, video, comparison charts, and upsell features, as well as customised support and feedback for individual retailers.
Vonzeal has dedicated marketing resources. Its account managers also keep an eye on stock and sell-through to help ensure partners have the right mix of products.
Where possible, merchandisers will visit stores to keep an eye on stock levels and update the POS. Customised merchandising is also available, depending on store type and space.
Finally, after-sales service is where you meet Vonzeal's strong support team and dedicated support desk.
It can help diagnose issues, facilitate return policies and help customers if they have challenges with any product. We understand customer issues can have an impact on retailers, so they must be resolved quickly.
"We believe in building a strong brand. Not only do you need quality products but you also need to follow that up with the right support and customer service," Graham says.
"When you buy a Kaiser Baas, Moyork or Smaak product you know it is backed up and supported. You know if you provide feedback we will take it on board and look at how we can do things better," she concludes.