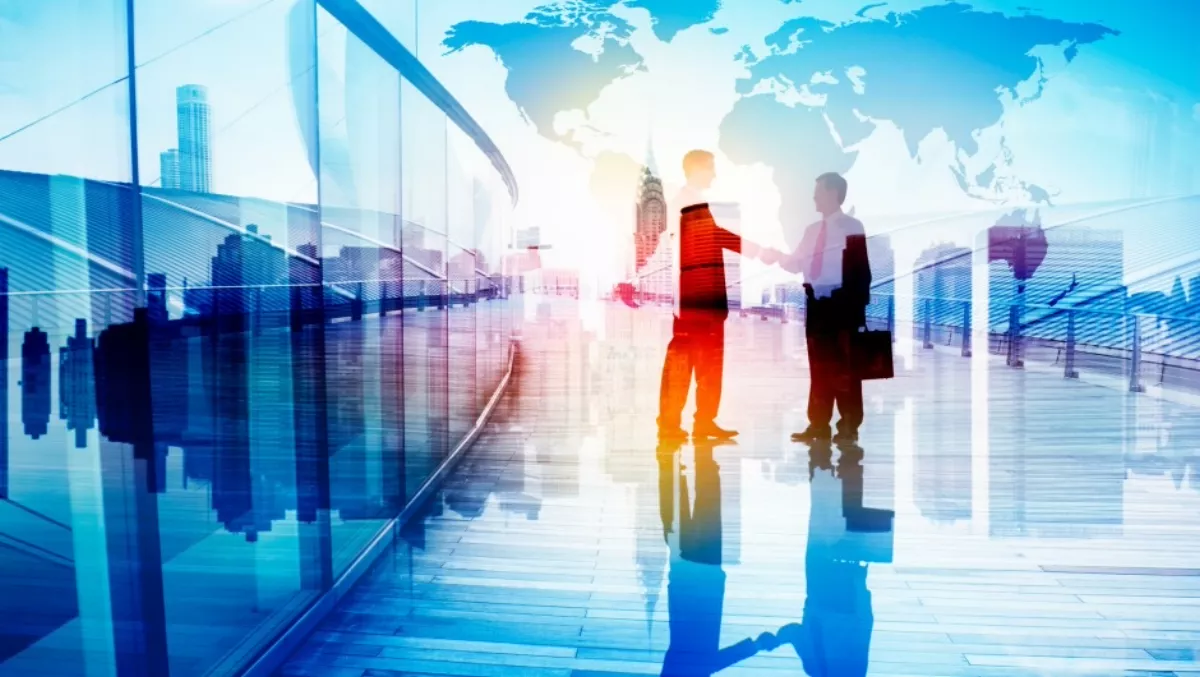 Watch out: Riverbed is back, complete with an updated partner programme
FYI, this story is more than a year old
In the hopes of dominating the market and truly capitalising on the changing world, Riverbed has refined its strategy and is investing more into its channel partners on a global scale. This means significant updates to its partner programme, including greater incentives and investment for partners.
Two key developments over the past year have seen Riverbed change tact and approach the market with a fresh strategy.
Firstly, in April last year equity investment firm Thoma Bravo acquired Riverbed for $3.6 billion. At the time, Jerry M. Kennelly, Riverbed chairman and CEO, said, "With this acquisition now complete, our team can begin to move forward with the strategic initiatives that will take us to the next stage of growth."
He said, "As a private company, Riverbed is better positioned to pursue our long term goals, and has greater flexibility to develop best-of breed technologies that deliver superior application performance for our customers. This flexibility, alongside Thoma Bravo's deep experience growing companies in the application performance space, makes us very excited about the future."
In January of this year, the company announced its acquisition of Ocedo - a Germany-based provider of software-defined networking and SD-WAN solutions. According to Riverbed, this acquisition will aid the company's strategy to deliver next-generation, software-defined networking solutions that provide superior application performance and business agility for today's hybrid enterprises.
The end of this month will see the company announcing the first of a number of product updates that focus on this software-defined, hybrid world. Taking these products to market, and continuing to be a crucial part of Riverbed's strategy are channel partners.
"We are a 100% channel company and also customer focused, and a sales company. You guys are our customers, 84% of worldwide sales are purchased by the people in this room," Kennelley said at Disrupt 2.0, the company's Partner Summit 2016 that took place this week in Scottsdale, Arizona. It was at this event that the key updates to the Riverbed Performance Partner Programme were announced.
With a greater focus on enabling partners to grow and expand into new markets, the updates revolve around three key areas: building an embedded solution and services programme, driving joint engagement, and accelerating repeatable revenue in the small enterprise and mid-markets.
"In this transformational time in the IT industry, Riverbed is doubling-down on its investment in our partners," says Karl Meulema, Riverbed senior vice president global channels.
"We are making resource, programme and IP investments designed to engage with our partners at the customer level, build differentiated embedded solutions and services, create a partner services economy, and develop revenue and services opportunities for our partners in the channel-led space."
More specifically, two new tracks have been added to the Riverbed partner programme: Managed Services, and System Integration and Outsourcer. On top of this, the vendor has made refinements to its Value-Added Distributor programme and is also launching an Authorised Consulting Partner track with the aim of enabling certain partners to deliver Riverbed franchise professional services.
In Q1 Riverbed has launched the pilot programmes for Managed Services sold via the channel, with subscription licencing and pricing. The company says it will then be offering an 'as-a-service' subscription model for its products by the end of 2016.
"Technology including mobile, SaaS and cloud are disrupting business models and providing new ways to engage and connect with customers as well as entirely new routes to market," Meulema continued.
"The updates to our partner programme are designed to help our partners make this market shift. Riverbed's disruptive SD-WAN, visibility and software-defined edge platforms, along with our continued leadership in WAN optimisation, make us the ideal go-to-market partner in this dynamic market," he says.
The Riverbed channel ecosystem is made up of partners across the globe; including technology resellers, solution providers, value added distributors, system integrators and outsourcers and service providers.
Related stories
Top stories