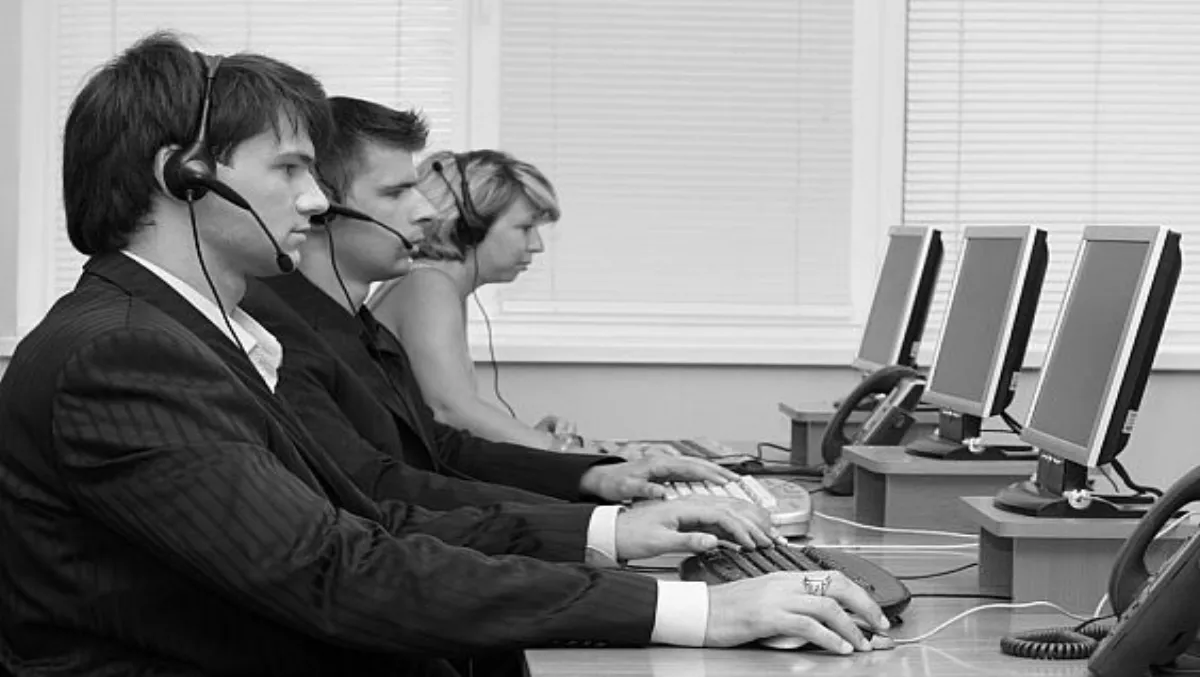 Web self-service preference rises among ANZ channel
FYI, this story is more than a year old
Businesses in Australia and New Zealand are using a total of 19 channels to support customer service; the top three of which are phone at 99.9 percent, email at 96.9 percent and face-to-face communication at 81.6 percent.
That's according to KANA Software, a leader in customer service solutions used on premises or in the cloud by more than 900 organisations, who has announced the results of its Top Customer Service Channel Trends global research.
The survey conducted in partnership with customer strategist and Principal Analyst of thinkJar, Esteban Kolsky, provides a comprehensive overview of the most prominent channels being used to support customer service by companies today.
In addition, research findings revealed Web self-service for desktop increased in popularity, sitting in fourth position with 72.4 percent of businesses across ANZ utilising it as a customer service channel. This is reflective of a slight decline in the use of social media channels to support customer service, with Facebook sitting in fifth place at 62.2 percent and Twitter in eighth place with 42.9 percent.
The report also found that mobile customer service is rapidly gaining traction behind traditional go-to channels, with 46.9 percent of ANZ businesses now using Web self-service for mobile.
Similarly, findings from the survey also showed 21.4 percent of ANZ businesses are using a self-published customer service app for mobile devices with a further 33.7 percent using SMS to engage directly with customers to improve service.
"With consumers now in the driver's seat due to the myriad channels at their fingertips to engage with brands, it is clear that businesses across the region are recognising the real value of offering customer service through a variety of channels," says Brian Donn, Senior Vice President and General Manager APAC at KANA Software.
"While the adoption of social media channels, such as Facebook and Twitter, have steadied, mobile and Web self-service are rapidly catching up to traditional channels, such as phone and email.
"It is clear that rapid adoption of mobile devices and, in particular, smartphones, tablets and phablets, has transformed the way customers engage with brands.
"We are now seeing a scenario where customers will increasingly look to engage with a brand through those devices that are most convenient to them, wherever and whenever they choose.
"With this in mind, now more than ever, is the time for businesses to optimize the way they engage with their customers across multiple channels – both traditional and emerging."
Other key ANZ highlights that emerged from the research include:
· When implementing a new customer service solution, 72.6 percent of ANZ businesses say they carefully evaluate needs and demands against cost and complexity before making a decision.
· 58.2 percent of businesses across ANZ are working to ensure that customers get a consistent level of customer experience across all channels offered. A further 18.4 percent believe they already do this effectively.
· The majority of budgeting and political power when it comes to customer service lies with the Customer Service Department at 47.2 percent, with 16 percent in the Operations Department and just 5.7 percent in the Marketing Team.
"With so many ways to engage and communicate with customers, there is a real opportunity for businesses to create multiple touch points that will significantly increase brand awareness, build brand loyalty and ultimately drive sales," Donn adds.
"The challenge for businesses now, however, is to ensure they have a multichannel approach to provide customers with a consistent and personalised experience through any channel they choose to engage with.
"As new consumer devices continue to infiltrate the market, it will be interesting to see how radically the customer service landscape changes throughout 2014 in the broader ANZ market."
Related stories
Top stories