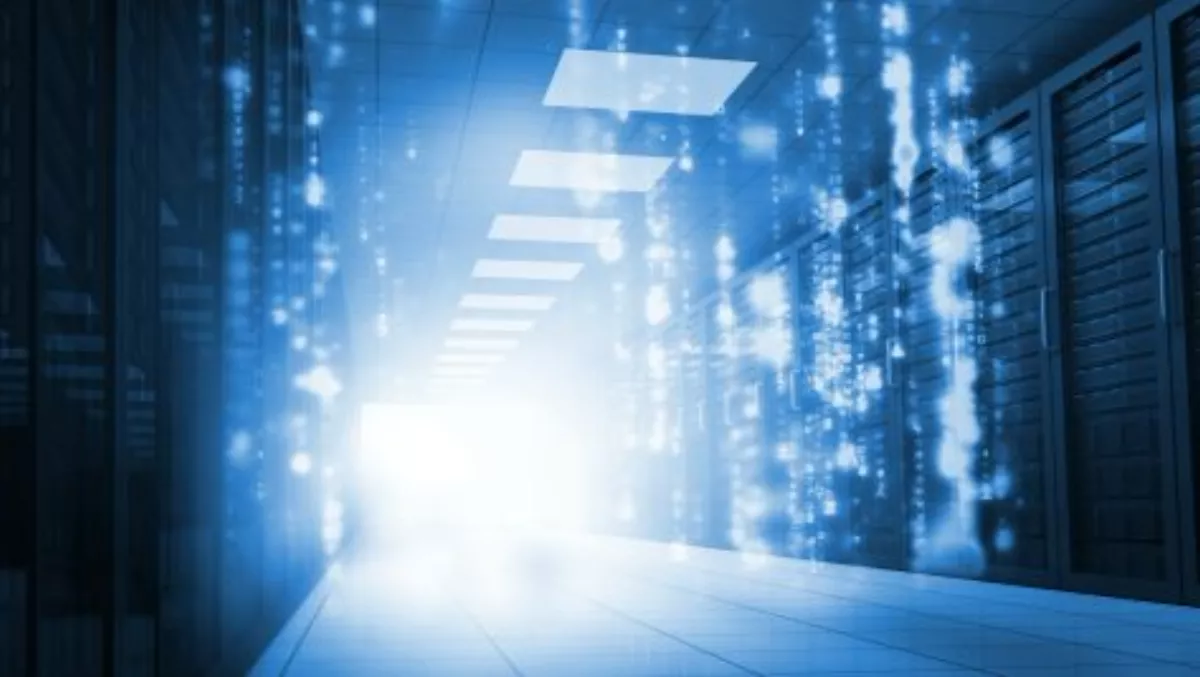 Westcon - the one source for leading converged infrastructure in NZ
FYI, this story is more than a year old
Kiwi resellers are being given a chance to get even more successful as Westcon ramps up its converged infrastructure push with FlexPod.
Sam Taylor, Westcon NetApp Vendor Business Manager, says converged infrastructure is becoming increasingly important in the marketplace, with FlexPod one of the leading offerings available.
By the end of 2015, 35% of the total server value shipped globally will be integrated systems, according to Gartner.
Meanwhile IDC says 9.5% of the $64 billion in services, software and hardware spend will come from converged infrastructure. The analyst firm says integrated infrastructure sales grew 15.5% year on year during the first quarter of 2015, generating more than $1.3 billion in sales.
For resellers, that spells a whole lot of opportunity.
"It's about that higher value proposition, as well," Taylor notes. "Instead of just pitching storage or servers, you're talking about an entire solution, so there is higher value for the reseller.
"Potentially, you're gaining a larger market share from a customer because you're not just selling one little piece of the solution."
Westcon's appointment as a NetApp distributor last year has also simplified things for resellers, Taylor notes.
"When you're looking at FlexPod, we are the one place to come to get a single quote for both the NetApp and Cisco aspects of FlexPod," Taylor says.
One source makes it easy
Neville James, NetApp ANZ Channels and Enablement Director, says enabling resellers to be able to buy both NetApp and Cisco via the one distributor was a key reason for Westcon's appointment as a distributor in New Zealand.
"One in three sales we make as NetApp gets done as FlexPod, so it's a huge part of our business now," James says.
"But to not have it available from a single source was often a real annoyance to many of the channel partners because they had to source the product separately, not on the same SKU and the like and they couldn't get a single services bundle."
James says the number one driver for bringing Westcon on board was to close that gap.
"Westcon have been vital in that journey and now you can see the upside in that they can do joint training, joint bundling of SKUs, joint services offerings, all of those things that just make it easier for channel partners at the end of the day."
James says a key selling point for FlexPod is its proven architecture and referenceability, offering a more cost effective and efficient platform for resellers to sell.
"It's the most proven converged infrastructure in the marketplace today, it comes with two awesome brands that are well recognised by the end-customer and has a much shorter sales cycle than trying to piece together disparate vendor products.
"We've taken all the legwork out around what will and won't work with each other from the switching and routing layer and the storage layer."
Enablement is the key
The only Kiwi distributor to handle both NetApp and Cisco – the two foundation members for FlexPod – Westcon is serving up new training over the coming months to help resellers capitalise on the opportunity presented by converged infrastructure, currently a hot market.
Taylor says in order to help resellers best capitalise on the opportunities offered by FlexPod, Westcon is running several training programmes.
First off the ramp is the "GetSuccessful™" sales training sessions, being held in Wellington on Monday 14 September and in Auckland on Wednesday 16 September.
Taylor says the sessions, run by NetApp and Cisco, will provide an introduction to FlexPod and the market opportunities, the Cisco and NetApp parts of the solution and the next steps for resellers.
Sign up for "GetSuccessful™" FlexPod® Sales Training today.
Presales technical training will be run in the near future.
Says James: "Take advantage of all the work that has been done before you.
"It is a proven, well-trodden path that has infinite referencability so take advantage of that and spend the time that you save focusing on understanding the business problem of your end user customers.
"It think it will help resellers' sales cycle enormously and make them more successful and probably more profitable, as well.
FlexPod the answer for corporate and mid-enterprise spaces
James says the solution suits the corporate and mid enterprise space, with a 'sweet spot' for customers who have an $80,000+ spend.
The solution is proven across a range of applications including Microsoft, Red Hat and VMware's virtualised environments.
"If they're building a data center, whether it's an on-premise private cloud or they're going to put it in a hybrid environment where they may put FlexPod's next to a hyperscaler like Azure, Amazon or SoftLayer.
"It's a pretty large segment of the New Zealand corporate or enterprise market place, it covers just about every use case with the exception perhaps of the odd very large high performance compute or government activity."
Taylor says for end-user customers, FlexPod offers power savings, TCO and management benefits.
"This helps consolidate servers further, much as you saw with VMware and virtualisation," he says.
"This is the next step in consolidating not only the servers but the storage as well, trying to get rid of those storage silos, making it far easier to stand up new pieces of virtual infrastructure."
Taylor says the offering is also easing management for end-user customers, with reports suggesting 10 times more management capability for FlexPod users.
For more information on FlexPod, please contact Sam Taylor, NetApp Vendor Business Manager, Westcon Group:
Sam Taylor Vendor Business Manager DDI: +64 9 477 7970 Mobile: +64 21 944 945 Office: +64 9 415 6243 Email: sam.taylor@westcon.com
Related stories
Top stories