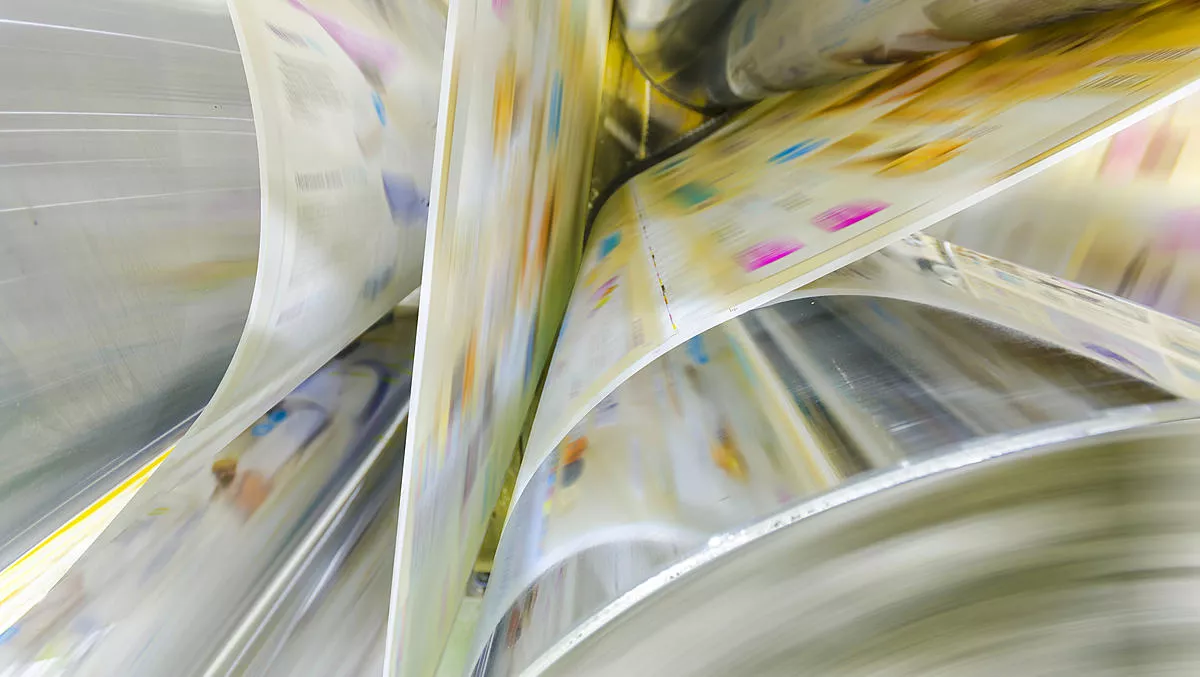 What does COVID-19 mean for the print industry?
FYI, this story is more than a year old
As with many industries, COVID-19 and the subsequent lockdowns has significantly impacted the print industry, however there is an opportunity to diversify service offerings and capture key markets.
Kyocera Document Solutions UK states that if print providers wish to maintain business in this new environment, they need to give customers access to a wider service portfolio including cloud, digital workflow and collaboration tools.
According to statistics from Quocirca, print volumes have diminished with the increase in home working. Research shows that 66% of print industry executives state that the crisis has had a significant impact on their business, with a further 3% indicating a critical impact.
However, 79% believe that the crisis presents an opportunity to drive innovation in their products and services going forward, while 47% state that they will be bringing new products and/or services to market to adapt to the changing landscape.
Kyocera states that this situation provides ample opportunity for organisations to diversify the products and services they offer, ensuring they are well-equipped to leverage the change that this pandemic has forced upon the infrastructure of businesses with little or no preparation.
The research indicates that businesses are looking to move to services such as cloud, digital workflow and collaboration tools. Essentially, businesses are looking to advance digital transformation projects in order to not only survive the lockdown periods but thrive.
According to Kyocera CEO Rob Tonna-Barthet, this is relevant to print providers in the sense that they can broaden their product portfolios to encompass comprehensive services, such as managed print services, disaster recovery, business continuity, ICT, unified communications and content services.
Tonna-Barthet says, "With many companies now being forced to pivot quickly from paper-based and people intensive processes to digital ones with the rapid increase in remote working, the challenge for print vendors and their channel partners will be how quickly they can expand their service offerings to serve a wide variety of customers in a time of need.
"Essentially, there is a real-life digital transformation taking place before our eyes, so organisations need to embrace it. "The current situation may be of particular concern to businesses that have rested on their laurels in terms of the diversity of their products and services.
"But the reality is that these changes present an immediate window of opportunity for those that are prepared to innovate and evolve; these are the businesses that will be future-proofed in the long-term."
He says print providers should be focused on enabling businesses to advance productivity in a secure manner.
He says, "Enabling businesses to continue operating productively, efficiently and securely is crucial, so being able to offer across-the-board solutions will inevitably pay dividends.
"This is even more important with the ongoing evolution in working methods that we are currently experiencing, as giving businesses access to a wider service portfolio will give print providers the edge they need to stay ahead of the competition."
Tonna-Barthet concluded, "Elements of this new digital transformation - such as more widespread home working and digitised processes - are likely to remain commonplace even after lockdown restrictions are lifted.
"We're seeing a reinvention of the modern office in front of our eyes, and those print businesses that can diversify may find customers more responsive to their proposition than before.
"Quocirca's research suggests that leaders in the print industry are beginning to recognise this, but only time will tell who is truly prepared to innovate and adapt."
Related stories
Top stories