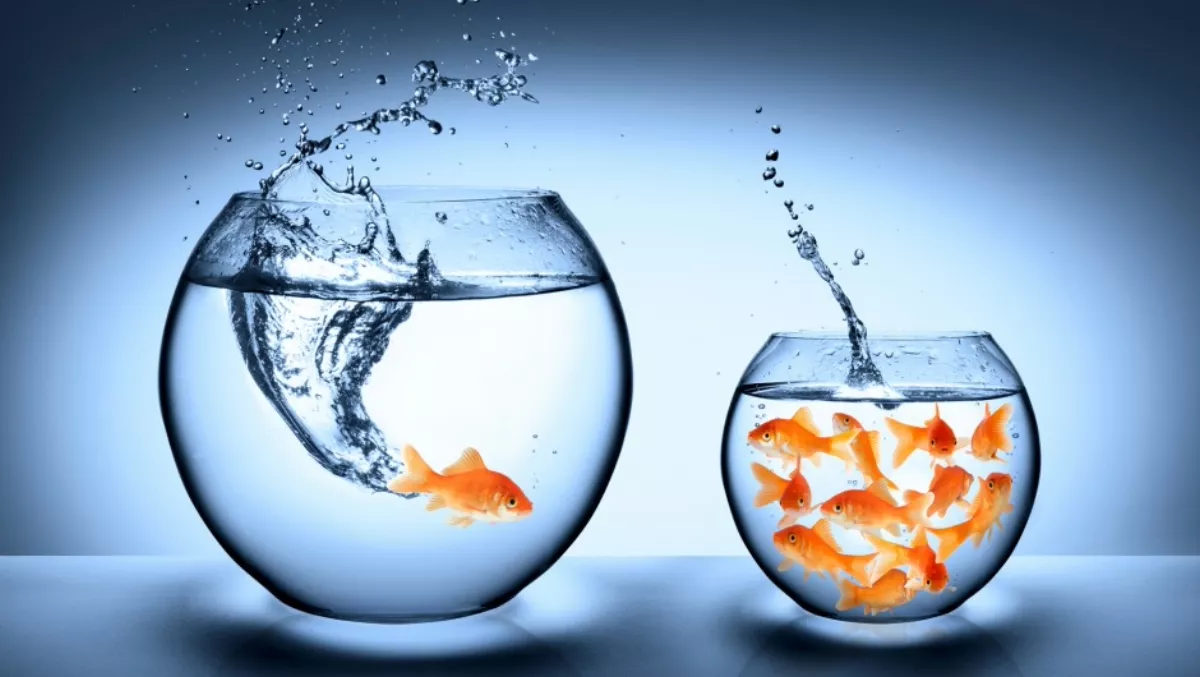 What makes a successful managed service provider?
FYI, this story is more than a year old
Managed service providers – especially those offering security services – have seen a surge of growth in the past year, according to a new survey, which also highlights growth areas going forward.
Kaseya's annual Worldwide Market Analysis Report shows the vast majority of MSPs have reported strong growth in the past 12 months, with 23% reporting that their three-year average annual monthly recurring revenue (MMR) growth is over 20%. A further 30% said their MMR growth was between 11% and 20%.
Increased revenues were seen from most of the MSPs portfolio offerings, including services such as cloud services and backup and recovery, to desktop and server support.
However, while most MSPs are seeing growth, the report clearly shows that higher growth MSPs are offering more emerging services than their lower growth counterparts, including security, cloud monitoring and hosting services for customer owned equipment.
The report says these emerging services are further embedding the MSP in their clients' businesses.
"For example, high-growth MSPs are over twice as likely to offer cloud monitoring services than their peers. In addition they are much more likely to offer monitoring services – and even guaranteed SLAs – for their clients' services."
The report shows they are also 85% more likely to provide hosting services for customer-owned equipment.
The report also highlights the importance of expanding security services for MSPs, with MSPs offering security already experiencing solid growth, and heightened security risks the top IT problem or service MSPs expect clients to face this year.
"Looking ahead to 2016, high-growth MSPs more frequently indicated that their clients' top IT problem or service need is to address heightened security risks, increase IT as a competitive advantage, and deliver higher standards of availability than the lower-growth cohort."
High growth MSPs are already offering desktop security services (75%), and identity and access management services which are growing at double digit CAGR over the past three years (33%)
The report says addressing security risks requires a multi-pronged approach, encompassing services such as patching and updates, audits and discover, desktop security and identity and access management.
And while the vast majority of MSPs surveyed are already offering patching and updates, Kaseya says there is still 'a lot of room' for growth in the remaining three areas.
Cloud services – beyond just SaaS – are also a growth area, with high-growth MSPs already more likely ot offer services including cloud monitoring and cloud application services.
"As with security, cloud services provide an opportunity for growth for MSPs in 2016 and beyond," the report says. "As traditional MSP services such as Microsoft Exchange management transition to the cloud, clients will still turn to MSPs to manage users and access to these services.
"In short, the service isn't 'disappearing' into the cloud; rather, it's just migrating to the cloud andis still there for MSPs to manage."
Miguel Lopez, Kaseya's newly appointed senior vice president and general manager of MSPs, says successful MSPs have bolder strategies and put their customers' concerns first.
"At Kaseya, we base our own customer success model on our customers' year over year growth, rather than our own company's sales," Lopez says.
"It turns our that the ost successful MSPs follow the same model for their customers."
The survey included 55 MSPs from across Asia Pacific in the more than 400 MSPs surveyed.
Related stories
Top stories