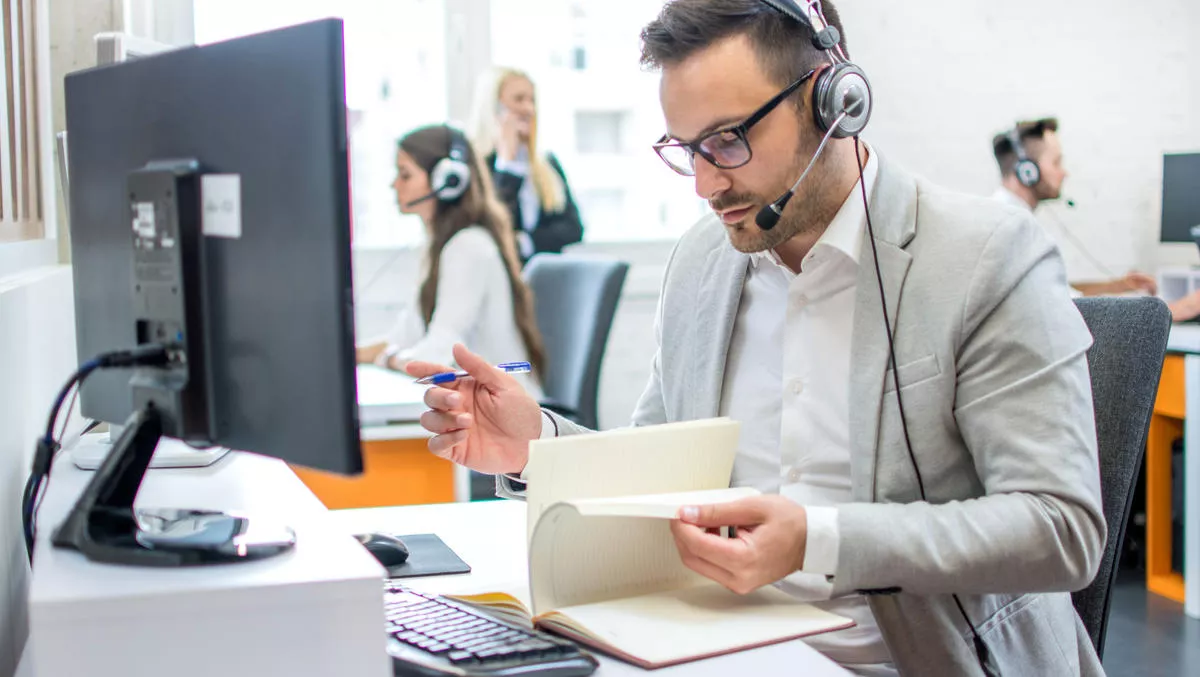 What's new in the CRM CEC Magic Quadrant
FYI, this story is more than a year old
In the latest Gartner Magic Quadrant for CRM Customer Engagement Center, Pega has been named a Leader for the 11th year running and Freshworks is the only vendor to be named a Visionary, moving up from its position as a Niche Player in the previous report.
Among the other vendors, only Salesforce was placed higher on both axes than Pega.
Other movements in the Quadrant were ServiceNow, going from Visionary to Leader, and two new vendors added as Niche Players, Kustomer and Zoho.
In the report, Gartner evaluated 16 CRM vendors based on their completeness of vision and ability to execute.
According to Gartner, "Gartner defines the CEC market as the market for software applications used to provide customer service and support by engaging intelligently – both proactively and reactively – with customers by answering questions, solving problems and giving advice.
The 2020 Gartner Magic Quadrant for CRM Customer Engagement Center report notes the increased role of AI stating that "by 2025, customer service organisations that embed AI in their multichannel customer engagement platforms will elevate operational efficiency by 25%".
Pega
Of Pega, the report says "Pega has transitioned its business to the cloud. It has enhanced its digital engagement capabilities and self-service offering, and has lowered the total cost of ownership for customers. Pega has also invested in rapid deployment with Pega Express Methodology. Consider Pega Customer Service when you need the ability to make frequent changes to highly innovative customer service processes.
Freshworks
"Through our strategic acquisitions of AnsweriQ and Natero, we've added greater artificial intelligence capabilities that expand our usefulness to mid-market and enterprise customers. As a result, large-scale Freshdesk Omnichannel deployments have grown to almost 50% of Freshdesk's current revenue," says Freshworks chief product officer Prakash Ramamurthy.
ServiceNow
The report notes that "ServiceNow has strengthened its AI capabilities on the platform, as well as in the CSM solution … Consider ServiceNow if you are a technological, asset-intensive and case-centric service organization with a need for flexible and elaborate workflow options.
Kustomer
The report states that Kustomer "focuses on digital customer service and has fewer case management capabilities than other vendors evaluated. Its platform strategy places AI and machine learning (ML) in its digital customer service and support solution … B2C organizations looking to move away from traditional customer service tickets and case management in favor of more first-contact resolutions should consider Kustomer.
Zoho
The report says to "(c)onsider Zoho if you are an SMB organization in need of low-code platform capabilities with a breadth of customer service functionality," as it "offers the enterprise scale of a global SaaS-plus-PaaS provider.