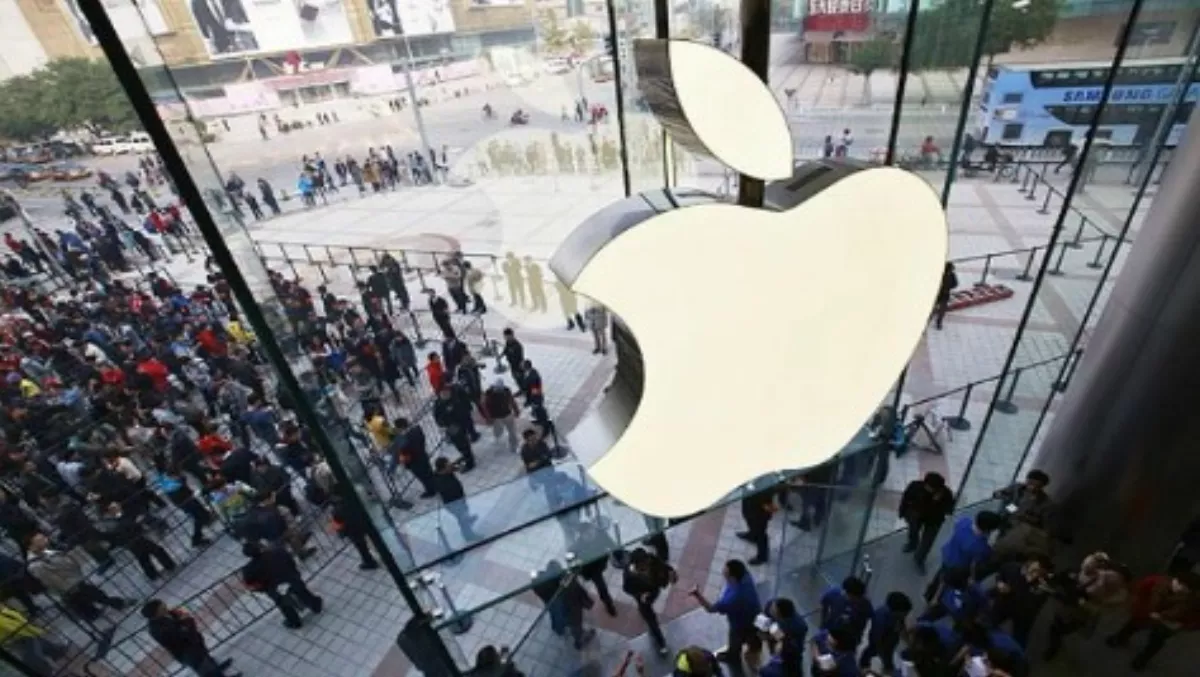 What's the most valuable brand in the world? Apple.
By Catherine Knowles,
Wed 27 May 2015
FYI, this story is more than a year old
Apple has been named the most valuable brand in the world, growing 67% in the past year to hit a total brand value of $247bn, according to the 2015 BrandZ Top 100 Most Valuable Global Brands.
Google came in second on the list, growing 9% to $173.7bn, followed by Microsoft, growing 28% to now be worth $115.5bn.
Apple's growth has been driven by successful sales of the iPhone 6. BrandZ says, Apple is once again seen as leading the curve with an approach that generates real benefits for consumers.
The fastest riser in the BrandZ Top 100 is Facebook, growing 99% to $71.1bn.
BrandZ says this was achieved through its successful strategy of acquiring other social apps such as Instagram and WhatsApp, and by monetising and cross-selling its acquired platforms to offer optimal advertising solutions to businesses with a specific target audience, says BrandZ.
The success of Apple, Google and the other tech brands in this year's listing also reflects the power of the technology sector, which grew the total valuation of the Top 20 brands by 24% to just over $1trn, says BrandZ.
Retail was the only category to match this performance, growing by the same percentage.
The BrandZ analysis has also identified that the traditional dividing line between business-to-consumer brands and business-to-business services has disappeared, as technology tools that were once the sole preserve of businesses become critical to consumers too and vice versa.
The transition to cloud computing in particular has dramatically changed business models and caused brands to cross the dividing line, says BrandZ.
For example, Google is entering the telecoms market to become more valuable to business clients, and Microsoft is now making tools and services such as Windows 10 available for free in order to add value to a consumer audience, BrandZ says.
"The dividing line between what services we want to use as consumers and those that businesses need has been steadily whittled away and is now effectively meaningless.
"Whether we store our pictures or our spreadsheets in the cloud, the product benefit of always-on access is the same.
"Tech brands are the first sector to have to recognise that while we may be business decision makers we are also consumers," says Elspeth Cheung, Global BrandZ valuation director.
New to the top 20 tech brands this year are China's rising telecom infrastructure provider Huawei, which has been valued at $15.3bn, and photographic software to marketing platform company Adobe, valued at $7.4bn.
Huawei has invested $600m in 5G research as it challenges Sweden's Ericsson in telecoms infrastructure while also boosting its status as a handset manufacturer, according to BrandZ.
Adobe boosted its subscriber numbers by 600,000 in Q4 2014 alone and consolidated its position as one of the few end-to-end marketing agencies capable of both creating a campaign and optimising it in digital channels.