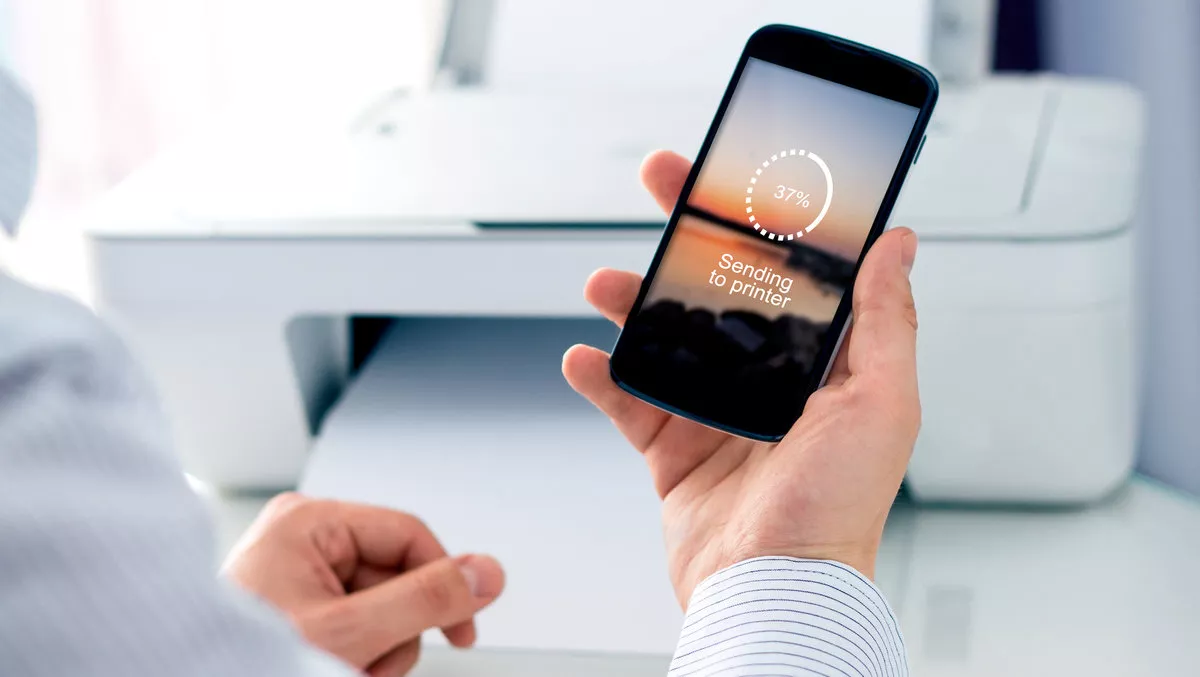 Why mobile printing is more important than ever
FYI, this story is more than a year old
Australians are working outside the office more than ever - a recent survey revealed nearly half of all Australian employees work remotely for at least half the week while more than two-thirds work remotely at least one day per week.
This means employees are relying on mobile devices, from smartphones and tablets to laptops, to get their work done and they expect to be able to use these devices to be just as productive outside the office as they would be sitting at their usual desk.
"What this means is that businesses of all sizes, including SMEs, need to find ways to empower mobile workers," Konica Minolta director of marketing and innovation Shane Blandford says.
"This includes letting them bring their own devices under BYOD arrangements, providing secure and reliable connectivity, and offering mobile-enabled company systems."
A key challenge for mobile workers is access to information. Workers need access to real-time information from any location for seamless workflows.
To facilitate this, businesses need mobile solutions that encompass wireless networking, accommodate multiple devices and device types, and ensure data security and compliance. Importantly, these solutions must include mobile printing capabilities.
While most organisations are embracing digitalised processes, printing is still essential in most cases, at least to some extent. Mobile workers often find it difficult to print from their devices because of connectivity issues, the need to install specific drivers and software, and incompatibility of devices.
"It's important to empower mobile workers with remote printing capabilities," Blandford adds.
"This can help speed up processes and facilitate frictionless work styles. Solutions need to let users print from any mobile device to a printer or multifunction device (MFD) over a wireless network.
"Printing directly from a mobile device saves time because users don't have to transfer files to other devices or start up a computer to print. As long as the user is connected to the office network, they can print their documents directly."
In a larger office space, users can choose which printer to send their document to.
They can then use secure pull printing capabilities that let them collect the document from any printer by simply entering their code or swiping an access card at the desired MFD.
The benefits of cloud printing for mobile workers should also not be overlooked. Google Cloud Print lets mobile users send jobs to their office printer via the cloud from anywhere: the couch, a coffee shop, poolside, or from another part of the world.
"This can be exceptionally useful for distributed teams that are collaborating on the same project," Blandford says.
"For example, if a supporting team member is working from home and needs to send important documents to colleagues for a meeting, they can send them directly to the printer so their colleagues in the office can pick up the printouts in time for the meeting."
This also eliminates clunky processes whereby team members email documents to colleagues in the office and ask to print them out.
When these requests are accompanied by complex requirements around the output, the potential for error can be high. It's much more convenient, productive, and error-proof for the owner of the document to manage the printouts from wherever they are.
"As the balance of work continues to tip in favour of mobile, organisations will be pressed to ensure their workers are fully supported and equipped to work remotely. Providing reliable, intuitive, and secure mobile printing options is a key step," says Blandford.
Related stories
Top stories