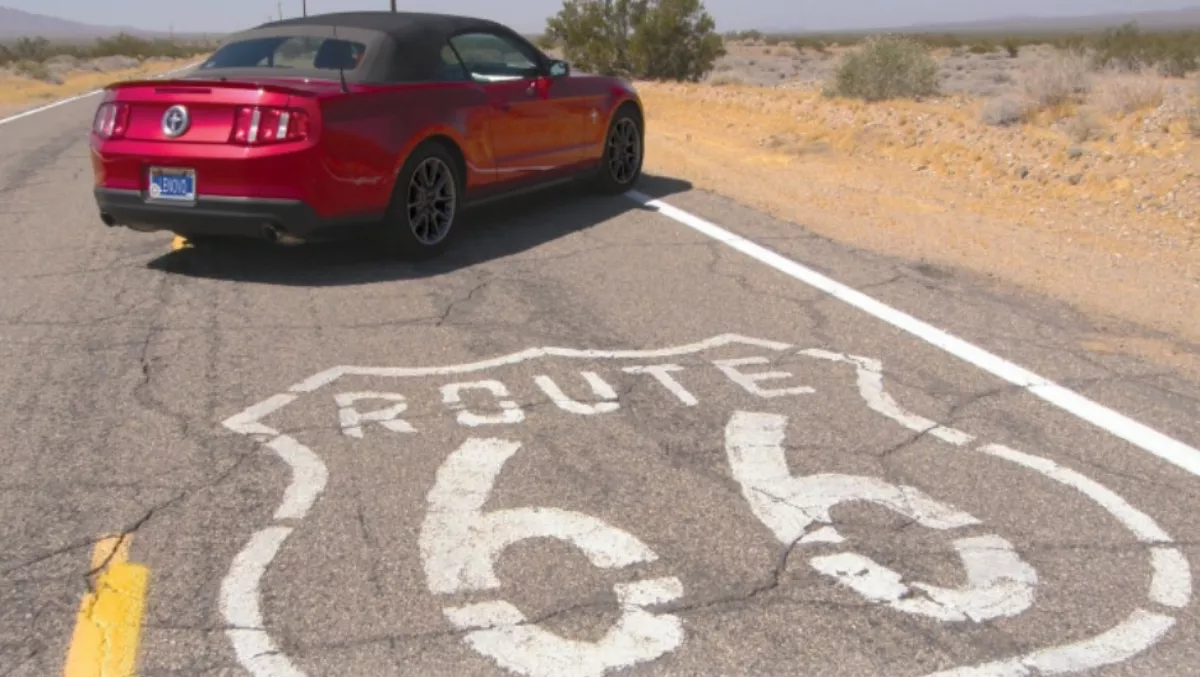 Wild horses and Route 66 on offer as Dicker Data NZ launches Lenovo agency
FYI, this story is more than a year old
Wild horses – the Ford Mustang kind, that is – are on offer in Dicker Data New Zealand's latest promotion, with the winning resellers likely to be more than happy to be dragged away for this prize.
The exclusive promotion marks the launch of Lenovo for Dicker Data after the distributor snapped up the vendor late last year, and will see three lucky resellers winging their way to the Los Angeles to spend 11 days driving the iconic Route 66 to Chicago in a Ford Mustang.
Richard Harri, Dicker Data New Zealand volume business manager, says "To drive Route 66 is a dream for many people and to do it in a Ford Mustang convertible is just that little bit cooler.
"The trip will be held during the American summer, so I'm sure the soft top will come in handy. It's going to be a fantastic next level, once in a lifetime opportunity."
The winners will be hosted by Dicker Data and stay in quality accommodation, with the opportunity to visit more than 50 roadside attractions along the way.
Resellers purchasing any Lenovo offering from Dicker Data between February 01 and April 28, 2017 will automatically be entered into the draw to win one of three places on the once in a lifetime journey which crosses three time zones and eight states.
The reseller's company will receive 1000 entries for the first purchase of a Lenovo product from Dicker Data, with every $1 spend after that providing one entry.
Companies opening a new account with Dicker Data will also receive a bonus 1000 entries.
Harri says the purchase of Microsoft ESD or FPP at the same time as a Lenovo device will provide the company with triple entries for both the Microsoft purchase and the Lenovo device.
Dicker Data secured distribution rights for Lenovo's software, hardware, networking and cloud solutions in December enabling Kiwi resellers to extend their offerings by drawing on Dicker Data's established business supporting key applications including Microsoft licensing, SAP Hana and Autodesk.
The distributor has pulled together 'a pretty formidable team that resellers will be comfortable dealing with' for the Lenovo business, Harri says.
That team includes Sim Bong, well known to many in the New Zealand channel from his previous roles which included Kaseya New Zealand country manager before he headed to Asia to take up a role as a director for Southeast Asia for Kaseya.
Bong has taken on the role of Lenovo product manager for the Data Center Group business.
Also joining the team is Amit Sharma, who is taking on the role of Lenovo product manager for the PC Group business. Sharma has previously worked for Ingram Micro New Zealand.
Dicker Data's 'Team Lenovo' also includes two former Lenovo staff in Benjamin Kwan, who takes on the position of Lenovo BDM, Data Center Gorup, and Rob Marshall as a dedicated pre-sales solution architect.
Rounding out the team is Geet Sharma, who has a background in engineering and solutions specialisation, as well as procurement and vendor management with more than 10 years in the IT and services industry, who is now Lenovo product planner.
To find out more about the Dicker Data Lenovo Wild Horses promotion click here.
Related stories
Top stories