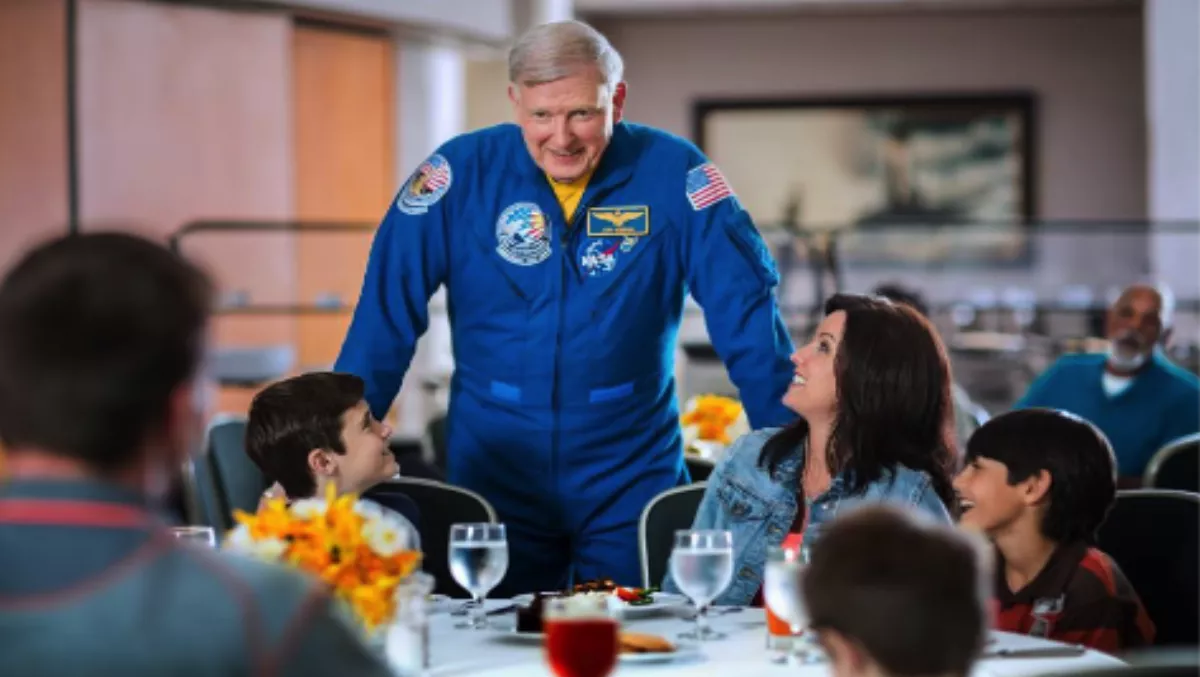 Win a free trip for two to the Kennedy Space Centre with AOC
FYI, this story is more than a year old
Following the release of The Martian, and in the spirit of technological discovery and exploration, AOC has launched a grand prize draw to give two people a free trip to the Kennedy Space Center in Florida, USA.
AOC, a global player in the display technology market, has partnered with a powerhouse in the global entertainment industry - Twentieth Century Fox.
With the company's first product placement in a major Hollywood film, AOC has become the official monitor partner of 'The Martian', the eagerly anticipated sci-fi adventure from Ridley Scott, the director behind a number of Hollywood films, including Blade Runner, Gladiator and Alien.
The Grand Prize includes a return flight from the winner's country, four-day car rental; three night accommodation at a hotel in Orlando, Florida; and exclusive two-day space adventure at the Kennedy Space Center Visitor Complex; full-day admission to the space centre, lunch with a bonafide astronaut, and more.
There are two contests in total.
Contest 1: Find AOC in the movie trailer (16 Sept – 25 Oct)
The first contest involves watching the film's official trailer and pointing out the number of times AOC's logo appears.
Participants also need to describe why they should go to the Kennedy Space Center and hashtag #TheMartianAOCcontest.
Contest 2: AOC 3D Photo booth(24 Sept – 25 Oct)
In the second contest, participants must snap a photo with the AOC photo standee and show off their best facial expressions.
They then share the photo to their Facebook pages with the hashtag#TheMartianAOCcontest and hashtag#AOCANZ.
Further details and other updates will be posted onto the AOC ANZ Facebook page, and winners will be announced on 30 October 2015.
About 'The Martian'
During a manned mission to Mars, Astronaut Mark Watney (Matt Damon) is presumed dead after a fierce storm and left behind by his crew.
But Watney has survived, and finds himself stranded and alone on the hostile planet.
With only meagre supplies, he must draw upon his ingenuity, wit and spirit to subsist and find a way to signal to Earth that he is alive.
Millions of miles away, NASA and a team of international scientists work tirelessly to bring 'the martian' home, while his crewmates concurrently plot a daring, if not impossible, rescue mission.
As these stories of unfold, the world comes together to root for Watney's safe return.
Based on a best-selling novel, and helmed by master director Ridley Scott, The Martian features a winning cast that includes Jessica Chastain, Kristen Wiig, Kate Mara, Michael Pena, Jeff Daniels, Chiwetel Ejiofor, and Donald Glover.
About AOC
AOC is a global brand specialising in display technologies. The company has more than 47 years of experience in serving consumers in the electronic display space, and designs products that address rising technological trends, as well as creating monitors that fit different purposes for different consumers.
AOC was an early adopter of environmental technologies, like mercury-free LED display panels, and achieving Energy Star recognition for low power consumption.
"To reflect AOC's relentless pursuit of ever-improving visual quality for users, and to emphasise AOC's commitment to its vision, AOC has created the slogan: 'Vision at Heart'.
"At AOC, we've kept the hearts of our users in our vision, and we've kept their vision in our hearts," the company says.
Related stories
Top stories