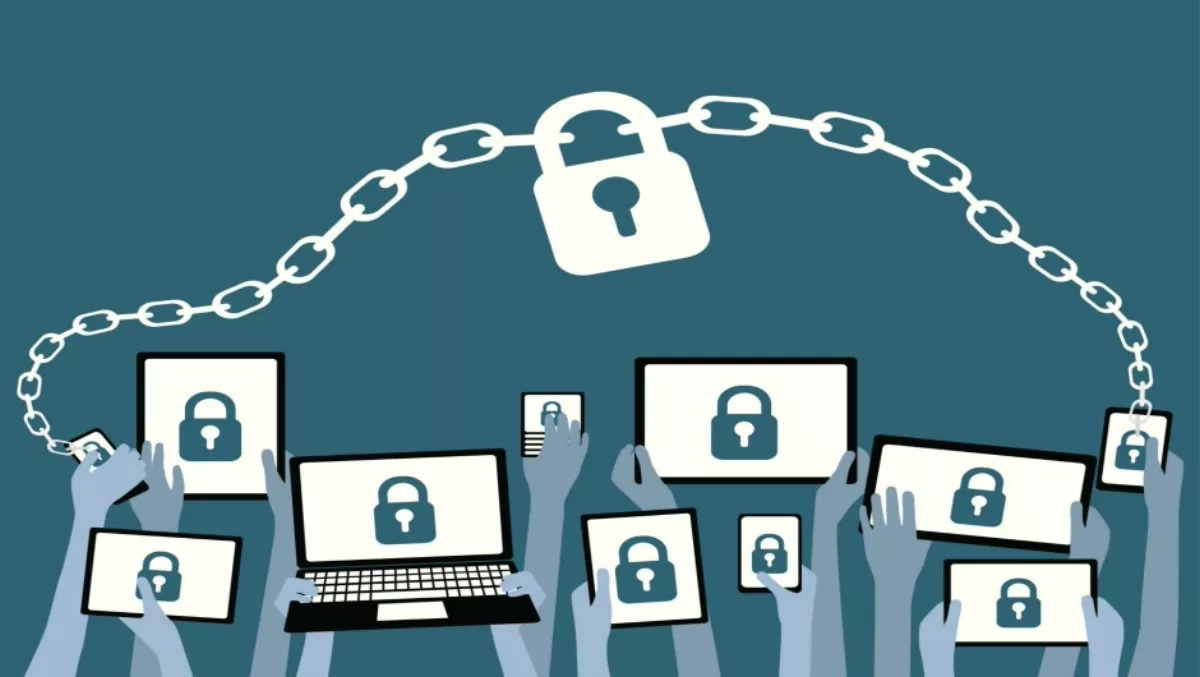 Wireless security: Protection beyond BYOD
FYI, this story is more than a year old
100 billion potential vectors for cyber-attacks by the year 2025. You almost feel nostalgic for the days when all you had to worry about was the odd virus or spam.
Today your client's private information can turn up on the open market within hours after a security breach. Not only is this bad for business, but it can also land your customers in hot water with the Privacy Commissioner. After all, it's the law that organisations must take reasonable precautions to maintain proper security if they collect and store personal information.
But with the growing reliance on wireless networks, the phenomenal growth of smartphones for business and the proliferation of interconnected IoT (internet of things) devices, the challenges are more diverse than ever.
"Network security is no longer enough," says Andrew Khan, Fortinet Senior Business Manager at Ingram Micro, New Zealand's largest distributor of Fortinet's cyber security solutions. "You have to be thinking pervasive security, a total commitment to the secure network. Each and every node, device, switch, server and user has to be fully protected. And that protection has to be seamless. Any gap or weak spot can and will be exploited. Simply put, security and network operations cannot be seen as separate entities. They are one in the same."
Wireless networking, especially the integration of IoT devices into operations, has given cyber-criminals too many opportunities to hack into otherwise secure networks. The recent DDoS attack that targeted servers of Dyn, a provider of a managed domain name service (DNS) to dozens of well-known internet firms, graphically demonstrated the increased threat landscape resulting from wireless devices such as baby monitors, CCTVs and garage door openers connected to unprotected networks. You thought BYOD was risky? Grandpa's pacemaker could be worse!
"To fully protect your client's operations and ensure their business continuity," continues Khan, "you have to be able to provide a comprehensive security framework that provides defence-in-depth, granular level transparency, integrated management and, importantly, a focus on wireless protection to secure access into the protected network. Fortinet's Secure Access Architecture delivers all of these requirements and more."
Fortinet Secure Access Architecture (SAA) offerings
Fortinet has your client's wireless deployments covered with three distinct WLAN offerings:
An appliance-based wireless solution which combines WLAN control and security
A component-based wireless solution encompassing best-of-breed wireless, switching and security solutions
A cloud-based wireless solution which embeds security intelligence into cloud-managed access points.
Fortinet's secure access portfolio is a critical component of their Security Fabric and provides comprehensive security across all three access platforms, whether on-premise or cloud-managed. This makes it easy for clients to mix and match deployment models for different use cases, without giving up critical security protection.
Fortinet SAA: Unified management, superior visibility and unprecedented control
Fortinet's FortiGate Next Generation Firewalls consolidate the functions of network firewall, IPS, anti-malware, VPN, WAN optimisation, web filtering and application control together with WLAN control in a single platform. For branch office deployments FortiGate is also available with an integrated AP known as FortiWiFi.
With security, connectivity and access control unified through a 'single pane of glass' dashboard, enterprises can centrally administer consistent user, device and application policies across wired and wireless networks with ease. FortiGate provides unprecedented visibility and control of applications and enables effortless BYOD onboarding.
"This is what it takes to protect your clients in today's interconnected world," concludes Khan. "Too often network security is perceived as an add-on to network operations. It's not. It is the very foundation of network functionality. Until that message gets through, we'll see more data breaches, more disruptions and more costly remediation. Your role is to ensure that your clients avoid these preventable events. And you can help them with Fortinet."
For further information, please contact:
Andrew Khan, Senior Business Manager Email: andrew.khan@ingrammicro.com M: 021 819 793
David Hills, Solutions Architect Email: david.hills@ingrammicro.com M: 021 245 0437
Hugo Hutchinson, Business Development Manager Email: hugo.hutchinson@ingrammicro.com P: 09 414 0261 | M: 021 245 8276
Related stories
Top stories