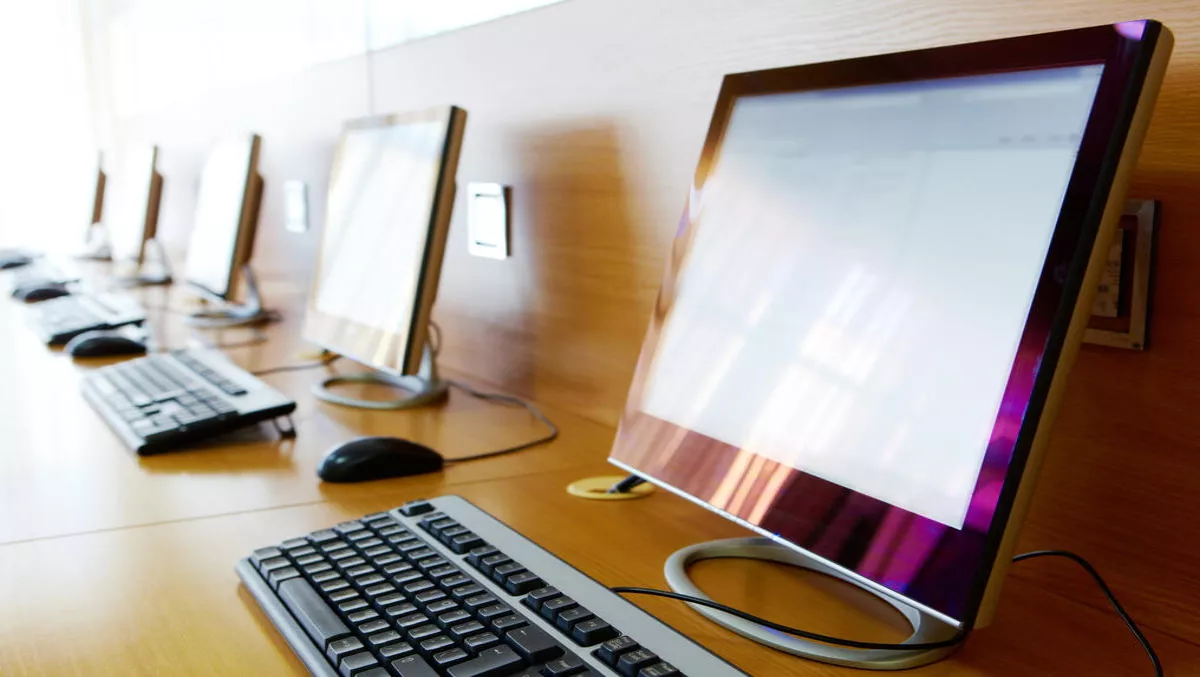 World first multi-vendor VDI alliance to help ANZ channel
Wed, 9th Nov 2016
FYI, this story is more than a year old
By Sean Mitchell, Publisher
When it comes to the VDI solutions, it's often been complicated for channel partners to decide what to recommend to their enterprise clients.
Not just which hardware and software to choose, but how everything is configured, secured, tested and implemented.
Many enterprise IT departments are also siloed into networking, server and end point teams with competing interests.
VDI relies heavily upon these three silo's working closely together. Thus the role of a channel partner is even more crucial when VDI is implemented.
Seven IT vendors have come together to make all of this so much easier for channel partners in Australia and New Zealand.
They have put together a series of bundles which are being stocked and sold at distributor Ingram Micro.
IGEL, Cisco, Samsung are the primary drivers of the initiative, with the bundles also including solutions from VMWare, Imprivata, Ergotron and NVidia.
This is a local initiative, and the suggested bundles have already been tested working together at Cisco's Melbourne labs.
This pre-validation of the bundles makes it a lot lower risk for channel partners to recommend a VDI solution. It also allows those partners without a lot of VDI experience to get in on the action.
VDI and its associated security advantages have been heavily adopted in the healthcare, finance, defence and government segments. Although the vendors behind this initiative see an opportunity in medium sized organisations with 250 to 500 seats.
VDI has also become much more affordable in recent years with the advent of hyper-converged server, storage and networking solutions from Cisco.
The bundling of this multi-vendor pre-validated solution will also help reduce the price of implementation. Most of this savings will come from reducing the whole research, testing, proof of concept and pilot stages of an implementation.
IGEL is a specialist VDI vendor, Cisco the networking, server and storage components and Samsung the end point devices and computers.
"This is a genuine step forward in how virtual workspaces are configured and delivered," said Lee Welch, GM Cloud and Software Service, Ingram Micro Australia. "This approach of bringing together key suppliers to deliver a range of pre-configured virtual workspace solutions removes much of the uncertainty for IT professionals and end-users alike. Ingram is well positioned to help our partners with a complete VDI solution, and we are excited for the growth opportunity it will bring the channel.
Ward Nash, VP for ANZ at IGEL, said, "This collaboration brings together some of the best vendors in the world, and truly revolutionises the virtual workspace. By working together, we can offer better value and a simplified solution, but still deliver an absolutely world-class product to the forward-thinking companies of ANZ, and eventually the rest of the world."
Dean Evans, Director of Business Development at Samsung, adds, "Samsung is incredibly proud to collaborate with IGEL and Cisco to deliver a solution that breaks new ground for how we collaborate with partners to deliver cloud display desktop virtualisation technology to customers in Australia. We believe this solution will provide our customers with a strong platform that will support their operations to enhance mobile working initiatives into the future.
The vendors have also made connections with specialist VDI consultants Experteq, who are offering specialist knowledge - services if new channel partners need a hand.
Frank Mulcahy, Managing Director at enterprise mobility specialists Experteq IT, said of the collaboration, "Standardising the platform that supports the Modern EUW removes much of the complexity, decision-making and cost in designing and building hosted/shared/VDI style environments. It allows us to focus on a customer's specific needs right away, rather than spending time building complex infrastructure platforms first. If the platform is predictable and consistent, then it becomes possible to rapidly deploy, or even automate, the build of the hosted/shared/VDI environment, which significantly reduces risk, cost and deployment time for the customer.