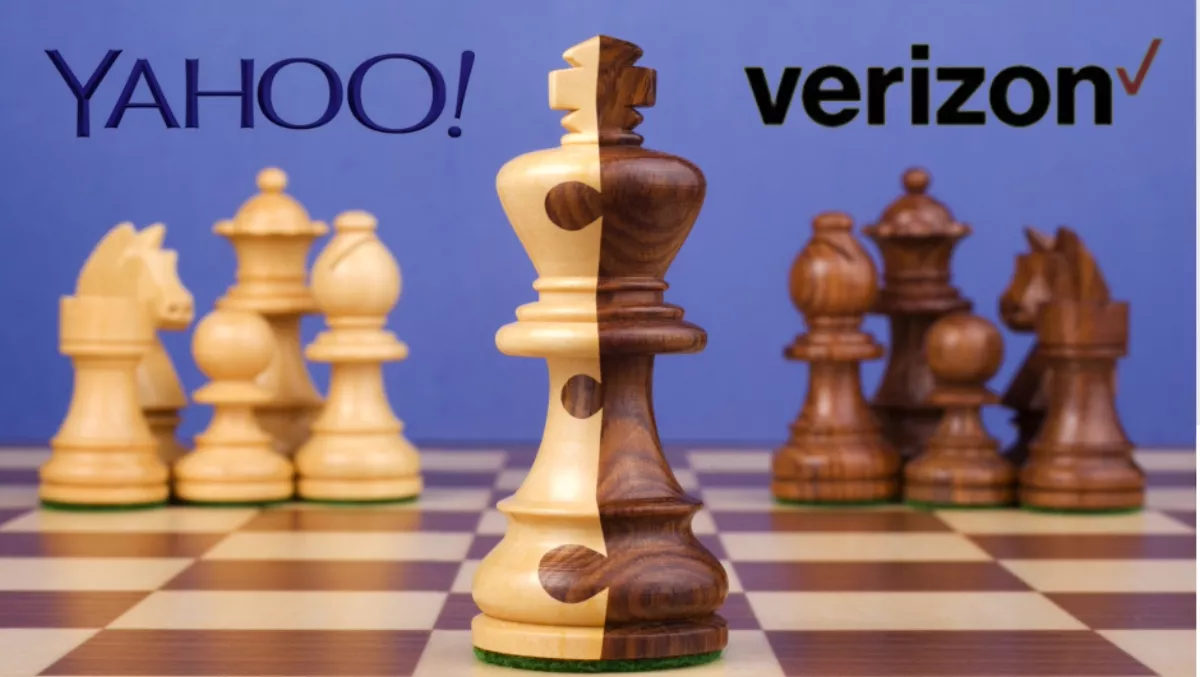 Yahoo-Verizon merger to shake up digital communication space
Wed, 27th Jul 2016
FYI, this story is more than a year old
The Yahoo-Verizon merger will shake up not only the internet space, but the global mobile communications space too, after the announcement that the companies have entered a definitive agreement on Monday.
Verizon will acquire Yahoo's entire operating business for $4.83 billion in cash. Yahoo's portfolio includes more than 1 billion monthly active users and 600 million monthly active mobile users across its services, including email, search and digital content.
The news follows the announcement in March that Verizon's Enterprise Solutions division is rolling out a new partner program in Australia. The company also provides solutions for systems integrators in the networking, cloud, mobile workforce and connected machines in New Zealand.
"Yahoo is a company that has changed the world, and will continue to do so through this combination with Verizon and AOL. The sale of our operating business, which effectively separates our Asian asset equity stakes, is an important step in our plan to unlock shareholder value for Yahoo. This transaction also sets up a great opportunity for Yahoo to build further distribution and accelerate our work in mobile, video, native advertising and social," says Marissa Mayer, Yahoo CEO.
Yahoo's new 2015 lines of business have raised the company $1.6 billion GAAP and $713 million in revenue. Mayer says the transaction will continue the momentum. Verizon's parent company, AOL, owns media brands such as The Huffington Post and will continue to develop the companies as "powerful" rivals in the mobile media space.
AOL will manage the merger, headed by Marni Walden, EVP and president of product innovation and new businesses organisation at Verizon.
The merger will capture one of the world's largest distribution partnerships, which will total more than 25 brands across Yahoo and AOL. Verizon says it will continue to grow the brands such as its email and news services, as well as Brightroll, its programmatic demand-side platform, Flurry, its independent mobile apps analytics service and Gemini, a native and search advertising solution.
"Just over a year ago we acquired AOL to enhance our strategy of providing a cross-screen connection for consumers, creators and advertisers. The acquisition of Yahoo will put Verizon in a highly competitive position as a top global mobile media company, and help accelerate our revenue stream in digital advertising," says Lowell McAdam, Verizon chairman and CEO.
Steve Vachon, Technology Business Research analyst, believes Verizon's declining revenue, although worth $713 million, will be bolstered by the amount of new customers coming from Yahoo.
"The ability to thread together consumer profiles while respecting consumer privacy will be critical. TBR believes if the acquisition goes through, the Verizon-AOL-Yahoo Hydra will be a staunch competitor to Facebook and Google, as well as adjacent players vying for digital advertising (e.g., SAP) or data to drive advertising (e.g., Oracle)," Vachon states.
Fellow TBR analyst Seth Ulinski says, "Given Yahoo and AOL have discussed a merger over the years, TBR believes combining the companies allows for synergies between the two to be thoroughly identified and considered. Verizon has a history of acquiring and integrating companies successfully".
Yahoo's cash, shares in Alibaba Group and Yahoo Japan, convertible notes, minority investments and non-core patents remain untouched by the deal.
Yahoo shareholders and regulatory bodies will need to approve the deal, which is expected to close in the first quarter of 2017. The company plans to return its net cash to shareholders and will eventually communicate a capital return strategy. For now, Yahoo remains an independent operator.