Partner content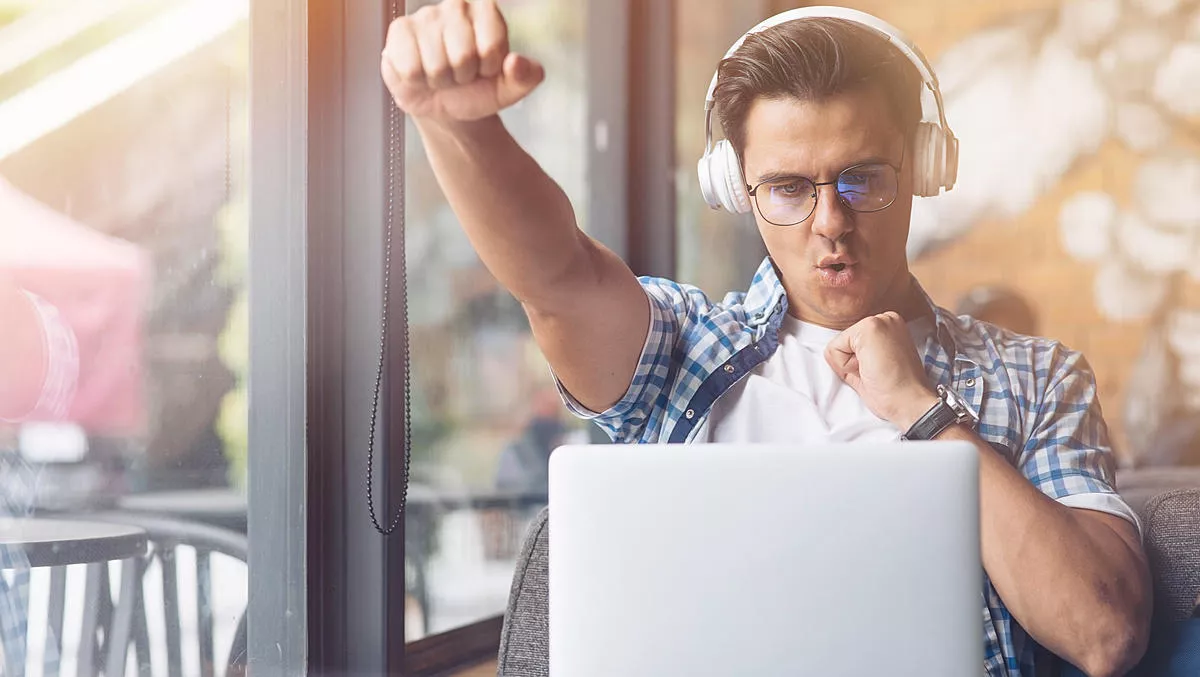 You're Invited: Westcon Imagine 2020 Virtual comes to you
FYI, this story is more than a year old
Put a circle around Thursday 14th of May in your diary because Westcon-Comstor's Imagine 2020 Virtual is coming to your home or workplace.
Running from 8:30am sharp to 5pm, the event will include keynote speakers such as former Prime Minister John Key, inventor and engineer Dr Jordan Nguyen, and resilience expert Dr Sven Hansen.
John Key needs no introduction as former PM – but did you know he also sits on the board of Palo Alto Networks?
Speaking about the event, Key says, "I'm delighted to be part of the upcoming Westcon-Comstor Imagine event. There has never been more critical time for all of us to come together to talk about the issues - and of course, the opportunities. At the event, you'll get a great opportunity to understand all the things we're attempting to do to make you successful, and of course to help you navigate this challenging time."
Dr Jordan Nguyen is founder and CEO of Psykinetic, a business that designs technologies to improve people's quality of life – for example he has enabled people to control household appliances by a simple eye blink.
Dr Sven Hansen founded the Resilience Institute in 2002, with a mission to deliver practical, evidence-based and integrated resilience training.
There will also be 18 webinars from 12 vendors to tune in on, there is sure to be something for everyone.
Imagine 2020 Virtual reflects the innovative delivery that Westcon's partners and customers have come to expect from our business and the physical Imagine event.
"Westcon Imagine has run for over a decade, more recently run every two years in Wellington. We felt it was more important than ever to continue to run Imagine supporting the IT channel and the economy during these unprecedented times," says Westcon-Comstor New Zealand managing director Dave Rosenberg.
"Within a week, we made the decision to move to a virtual event, ensuring it was relevant to the current market and provided significant value. We are in a fortunate place in the industry seeing how the vendors are changing and the needs of the partners in delivering solutions."
"Our portfolio focus on security, infrastructure, networking and unified communications are all critical areas at these changing times. Combining this with our cloud and our market leading position in distribution we believe we play a critical part in helping our IT industry and the wider economy navigate this period of uncertainty and change."
From the initial registration experience, Westcon has designed an interactive journey that allows attendees to earn points for attending webinars during the day, that they can then redeem afterwards, including the option to donate to the Mental Health Foundation of New Zealand. Some vendors are also offering additional incentives for webinar attendance, so check out the virtual marketplace on the Imagine website for more details.
A virtual marketplace also enables sponsoring vendors to showcase their webinars and current offers or upcoming events.
Westcon is also shouting all attendees pizza for lunch. Those registered for the event will receive a Domino's voucher in their Imagine packs.
The day will end with virtual drinks and prizegiving.
For every webinar attendee, Westcon-Comstor will donate $1 to the Mental Health Foundation of New Zealand.
For further information visit: www.westconimagine.co.nz
Related stories
Top stories