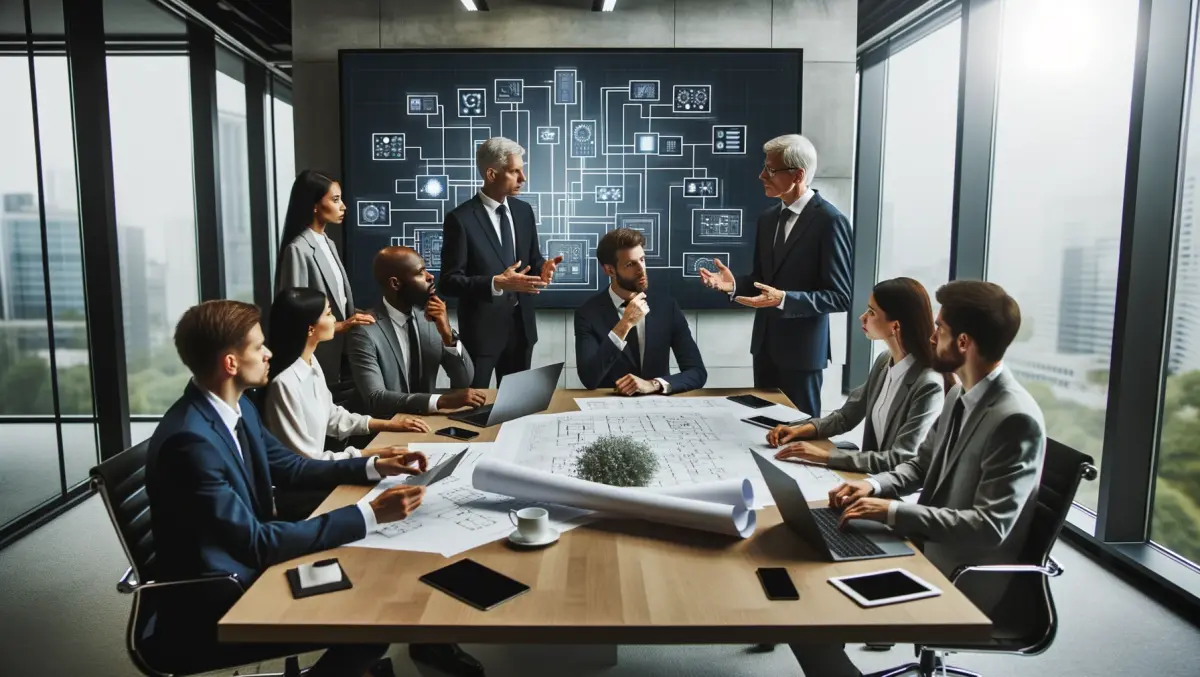 You're invited to Ingram Micro Showcase 2015
FYI, this story is more than a year old
The Ingram Micro Showcase rolls out around New Zealand next month, offering resellers a fast track to vendor updates, tips and tricks, and solutions to troublesome technology issues.
One of the biggest dates on the Kiwi channel calendar, the Ingram Micro Showcase celebrates its 20th Anniversary this year, with more than 50 vendors bringing their products, solutions and opportunities to Showcase.
"This is a fast track way for resellers to get an update from all the key vendors in the New Zealand market," says Gary Bigwood, Ingram Micro New Zealand Managing Director.
"It is arguably the most efficient way to learn what is going on and where the opportunities are," he adds.
Panorama from last years Auckland event
This year's vendor line-up includes the likes of Cisco Systems, HP, Apple, VMware and Adobe. And while some are familiar faces at the Showcase – with several having exhibited at every Showcase since 1996 – there will be some new faces as well, including leading IT storage hardware solution provider EMC, a leading provider of storage, backup and recovery solutions. EMC boast a comprehensive portfolio, catering for bullet-proof archival solutions to high availability all-flash data center solutions and everything in between.
The vendor was signed to Ingram Micro in May and will be using Showcase to meet the Kiwi reseller community.
The Showcase will also be a chance to learn all about Ingram Micro's Cloud Marketplace, which launched earlier this month and delivers an automated cloud marketplace and cloud services platform with access to Microsoft Office 365 and migration services.
Resellers can pick up helpful tips and tricks and find solutions to technology issues, test new products and talk to vendor experts from a range of technology fields.
"There is simply no other way you can meet with 50+ vendors in just a few hours," Bigwood says.
He says resellers inviting their key customers deliver them a value-add experience.
"This is a great opportunity to get customers thinking about new technologies and opportunities that can help them be more productive and achieve higher success through their valued partnership with resellers," Bigwood says.
"We encourage resellers to bring their key customers with them as every year we see new and exciting projects kick off for our resellers who brought their customers along to the show to seek inspiration. Find solutions to the common technology issues plaguing your clients' businesses. You can test new products and talk to vendor experts from a range of technology fields."
Resellers will also have the opportunity to attend seminars throughout the day – and with four seminar rooms and five presentations in each room per day, there's a lot of technology being talked about!
From HP discussing how Facebook and other companies use their big data solution as a revenue generator and to provide customer insight to Cisco providing an overview on their next-gen security solution, there will be something for everyone.
The Microsoft Partner Learning Centre will enable the reseller channel to attend Windows 10 and Azure training in their exclusive seminar room.
"This year's event is really about the length and breadth of technology and how technology is now covering every facet of life – from an Apple Watch to a data center. And all of this is at Showcase," Bigwood says.
Dates for the Ingram Micro Showcase are as follows:
Auckland, Tuesday 18 August, 9am-4.30pm at ASB Showgrounds, Greenlane
Wellington, Friday 21 August, 9am-4pm at TSB Arena, Queens Wharf
Christchurch, Monday 24 August, 9am-4pm at Horncastle Arena, Addington. Resellers are being urged to pre-register early for the events, with more than 2000 resellers expected to attend. Pre-registration also puts you into the draw to win an Intel ComputeStick, in addition to prize draws throughout the day.
Register here
Related stories
Top stories