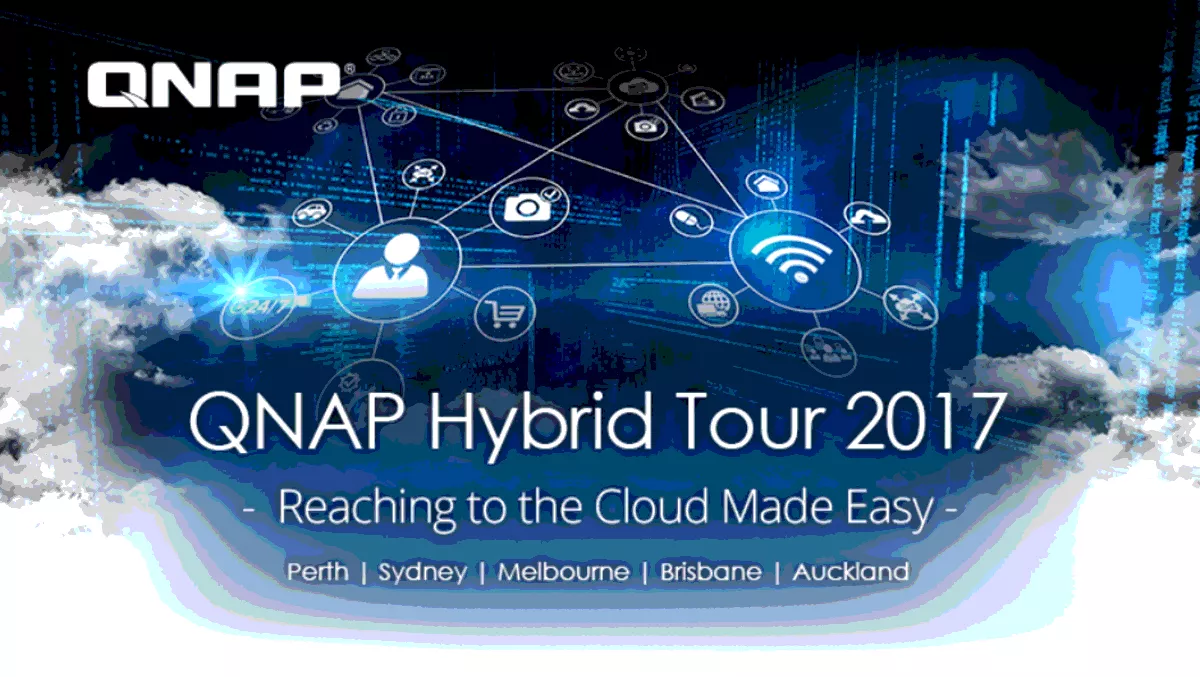 YOU'RE INVITED: QNAP Hybrid Tour 2017 - invaluable hands-on opportunity
Tue, 14th Feb 2017
FYI, this story is more than a year old
By Ashton Young, Editor
Rapid cloud adoption has brought with it an abundance of opportunities.
This is why QNAP is inviting Australian and New Zealand managed service providers, resellers and pre-sales teams who are interested in gaining business in the cloud to the 2017 QNAP Hybrid Tour.
Participants will be able to learn how to gain more business in the cloud market – something Dicker Data cloud lead, Tony Lam says is invaluable.
"The workshops cover industry insights, technical deep dives, and real life solutions that partners can add to their toolkit," Lam says. "Partners will get industry insights and technical training from experts in their field in a relaxed and fun environment.
Lam says that opening a cloud conversation enables us to dive into business processes and gain an understanding of what makes that business tick.
"The business may want efficiencies in workflow, more sales, automation, business analytics or even just better user experience," Lam says. "Cloud Adoption allows you to achieve these things.
Bluechip Infotech sales director, Ron Jarvis says the QNAP Hybrid Tour is a unique opportunity to meet and network with like-minded people with the same goals and interests.
"Every organisation needs to have a cloud strategy of some sort," says Jarvis. "The workshops enable us to learn something new and to see where technology is heading – keeping up with the rapid pace of change!
With presentations, best practice sharing and live demos, participants will get an insight into the latest applications and an overview of all the new solutions from QNAP that will demonstrate:
How to go to market with QNAP Solutions in verticals - including Education, Government, Manufacturing, Media and more
How to back up VM to QNAP NAS with 3rd party backup software
How to adopt Hybrid Cloud Strategies and integrate with MS Azure/One Drive for Business, AWS and Public Cloud service and more
Click here to find out more.