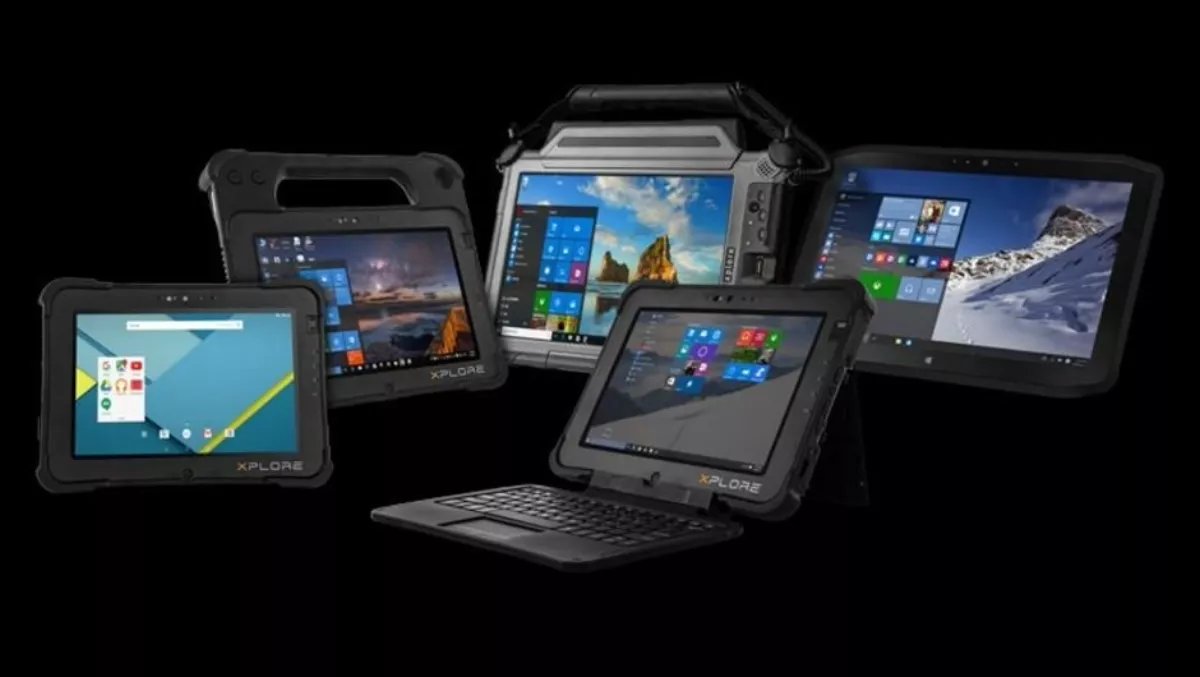 Zebra Technologies adds Xplore's rugged computing devices to growing portfolio
FYI, this story is more than a year old
Zebra Technologies is looking to push its portfolio in the ANZ market after acquiring Xplore Technologies Corporation. Zebra Technologies, which provides enterprise mobile computing, data capture and printing portfolios, will now manage the range of Xplore's rugged tablets, 2-in-1 laptops, and matched accessories.
Zebra Technologies will now be able to provide more products for its key markets including healthcare, retail, and manufacturing, as well as expanding into new markets including utilities, oil and gas.
The acquisition stands to benefit channel partners, according to According to Zebra Technologies ANZ sales director Tom Christodoulou.
"The acquisition of Xplore will enable us to deliver a more comprehensive range of solutions to our customers in the Australia and New Zealand region. With a complete rugged tablet portfolio, we are looking forward to more opportunities for our current network of channel partners and to further grow our partner ecosystem," he says.
"Together with our partners, we are able to bring our customers an even wider range of visibility tools that empower the frontline in more industries such as utilities, mining and emergency services.
According to Zebra Technologies, Xplore has achieved its leading position after 22 years of work developing differentiated products that are designed to withstand demanding conditions.
Zebra Technologies CEO Anders Gustafsson adds that Xplore's addition to the company's portfolio will allow customers to gain a competitive edge.
"We'd previously outlined potential areas of expansion that are a natural fit for Zebra and its Enterprise Asset Intelligence vision, and this acquisition is aligned with that strategy. The addition of Xplore provides access to a great team and great products in an attractive market and should enable us to grow the category double digits going forward.
Zebra Technologies has also been behind other initiatives to expand its presence in Australia and New Zealand.
Last month the company announced that it will launch a vertical specialisation programme for healthcare technology providers in Australia, New Zealand, and other countries. The multi-tier programme is designed for healthcare technology providers with proven success selling Zebra's healthcare solutions.
"Clinical mobility solutions are a growing segment in the healthcare landscape, and medical facilities are increasingly investing in technologies that enhance patient care and optimise workflows performed by doctors, nurses and clinician support staff," commented Zebra Technologies global channel strategy vice president Bill Cate at the time.
"We recognise the value and contribution of our partners dedicated to the healthcare industry, and the launch of this programme signifies our commitment to the growth of these specialists.