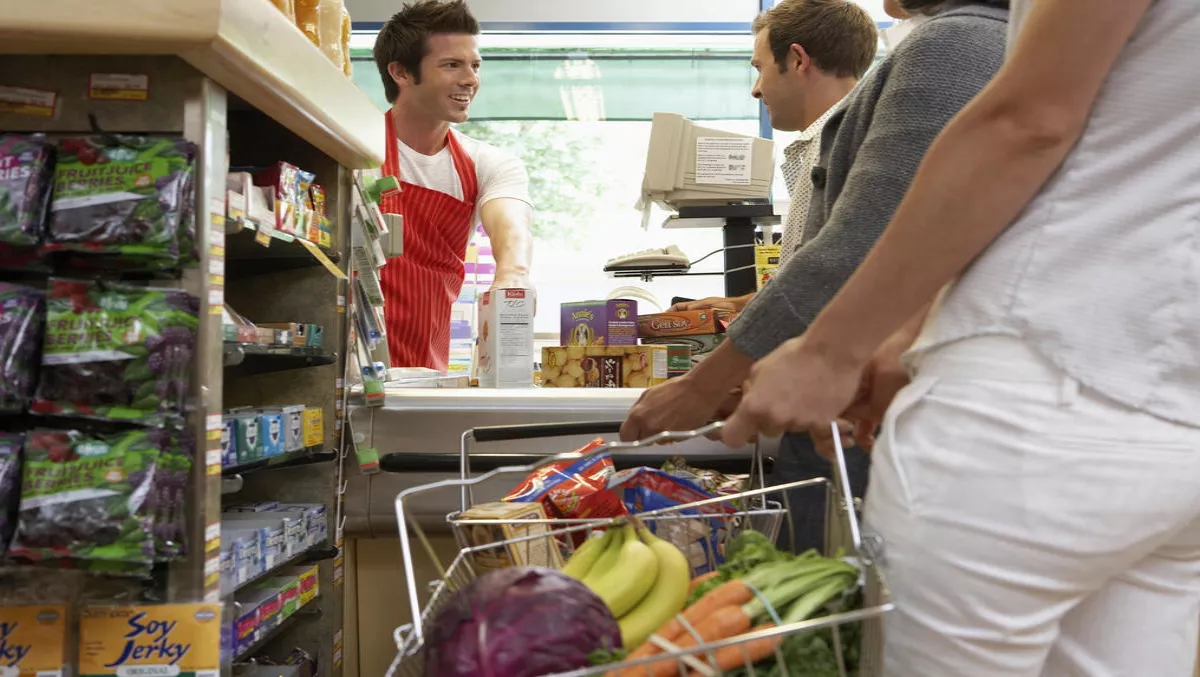 Zebra Technologies speeding up retail checkout times
Mon, 30th Oct 2017
FYI, this story is more than a year old
Speed is an essential component of modern retail.
In general, customers will only wait five minutes or less before abandoning a sale and leaving a store, which provides retailers with a very small window of opportunity.
In order to deliver a superior checkout experience, you need to have the right combination of scanner features, performance and reliability.
New point of sale technology can maximise cashier productivity and sales.
A speedy, efficient scanner means more productive staff, which in turn means customers are able to make their purchases more quickly.
Overall, this allows for greater customer satisfaction.
However, you may be concerned that upgrading your POS will be costly and time-consuming and a complex integration process.
Furthermore, you don't want added overhead and management costs to reduce your profitability and the benefits of the new technology.
Zebra's MP7000 next-generation multi-plane 1D/2D imager solves these issues.
It's loaded with features that allow for faster-than-ever checkout in cashier-manned and self-checkout lanes, as well as increased cashier productivity and POS throughput — allowing merchants to provide customers with a seamless shopping experience.
This futuristic multi-plane 1D and 2D imager boasts Zebra's latest scanning technology so you can be sure that all printed and electronic barcodes will be captured with ease.
With three models to choose from — short, medium and long — there is an MP7000 that will drop right into your existing cashwrap, making it easy and cost-effective to upgrade your POS technology.
With the largest scan zone in this product class, the MP7000 delivers true "swipe-and-go" capability.
This scanner scale is designed to stand the test of time, with integrated support for up-and-coming Digimarc barcodes.
This means you'll be able to use it to capture utility bills, checks and receipts so that more processes than ever can be automated.
It accomplishes all this without affecting anyone's eyes thanks to its nearly invisible recessed illumination.
The Zebra MP7000 also includes complementary software for easy remote management of your entire scanner solution — from scanner and scale, to all attached peripherals (e.g. handheld scanners).
With predictive diagnostics, the information you need to keep your MP7000 devices up and running is always at your fingertips.
Deliver a great shopper experience at the checkout – each time and every time.
For more information about the MP7000 Grocery Scanner and to see its full specifications, click here.