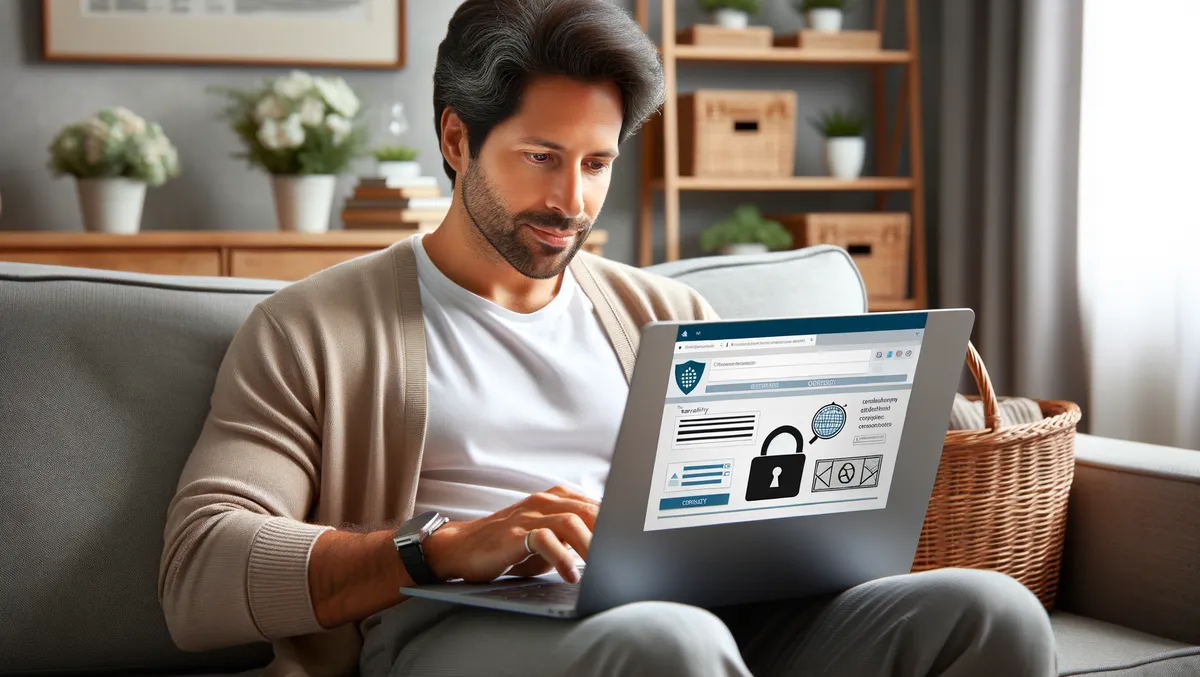 2/3 consumers have digital privacy concerns when shopping online
A recent national survey by Private Internet Access (PIA) has uncovered the levels of concern regarding digital privacy amongst 2500 American consumers, with a significant 66% revealing anxiety over privateness during their online shopping experiences.
The comprehensive research, conducted by PIA, a leading provider of online privacy solutions, probed both awareness and behaviours related to digital privacy for consumers engaged in online transactions and revealed differing degrees of digital privacy awareness across the United States. States were scored from 4.13 to 6.08, reflecting the diversity of digital privacy awareness across the country.
Texas achieved the top rank as the US state with the highest digital awareness, scoring a formidable 6.08. Connecticut, New York, and Tennessee were close behind with scores exceeding 5.8. However, lower levels of digital privacy awareness were noted in states such as Oregon, Kentucky, Colorado, Alabama, Georgia, Pennsylvania, and Missouri.
Disconcertingly, a key finding of the study was that 66% of respondents across the U.S. were concerned for their personal information privacy when shopping online. Over 75% of online shoppers in Massachusetts, Pennsylvania and Texas echoed sentiments of concern regarding digital privacy risks. The lowest level of concern was reported from Colorado and Missouri, where 50% of respondents didn't mark this as a major worry.
Interestingly, in a promising twist, the PIA survey points to an increase in precautionary behaviours related to online security amidst the concerns. An encouraging 56% of respondents confirmed that they made it a habit to verify the security of websites before engaging in online payments. A similar percentage of participants, 57%, made sure to review the reputation or scrutinise the privacy policy of online retailers prior to a purchase. Utilising Virtual Private Networks (VPN) as a protective measure during online shopping was reported by 35%, while 53% adopted two-factor authentication for their online shopping accounts, and 40% reported routine use of a password manager.
Security vigilance becomes more critical as recent data unveil unsettling statistics that 20% of participants admitted to having lost money or disclosed personal information due to phishing scams. A further 21% recounted experiences of falling victim to second-hand shopping scams, including instances of fraudulent listings on platforms such as eBay and Facebook Marketplace. A sizeable 58% of respondents expressed low confidence in their ability to recognise suspicious sellers or websites during online shopping.
Mr. Himmat Bains, Head of Product at Private Internet Access, proclaimed on the release of the study: "This research offers a revealing glimpse into the digital privacy landscape in America, shedding light on the evolving concerns and practices of online shoppers." Mr. Bains continued, "The findings underscore the need for heightened awareness and the importance of taking proactive steps to protect personal information in the digital age. Private Internet Access is dedicated to empowering users with the knowledge and tools they need to protect their digital lives, and we hope this research will provide valuable insights to help individuals make more informed decisions when navigating the online world."
Overall, the survey findings highlight a key message on the significance of personal vigilance as well as the collective responsibility of online platforms and retailers to ensure the delivery of secure, trustworthy online experiences for users.