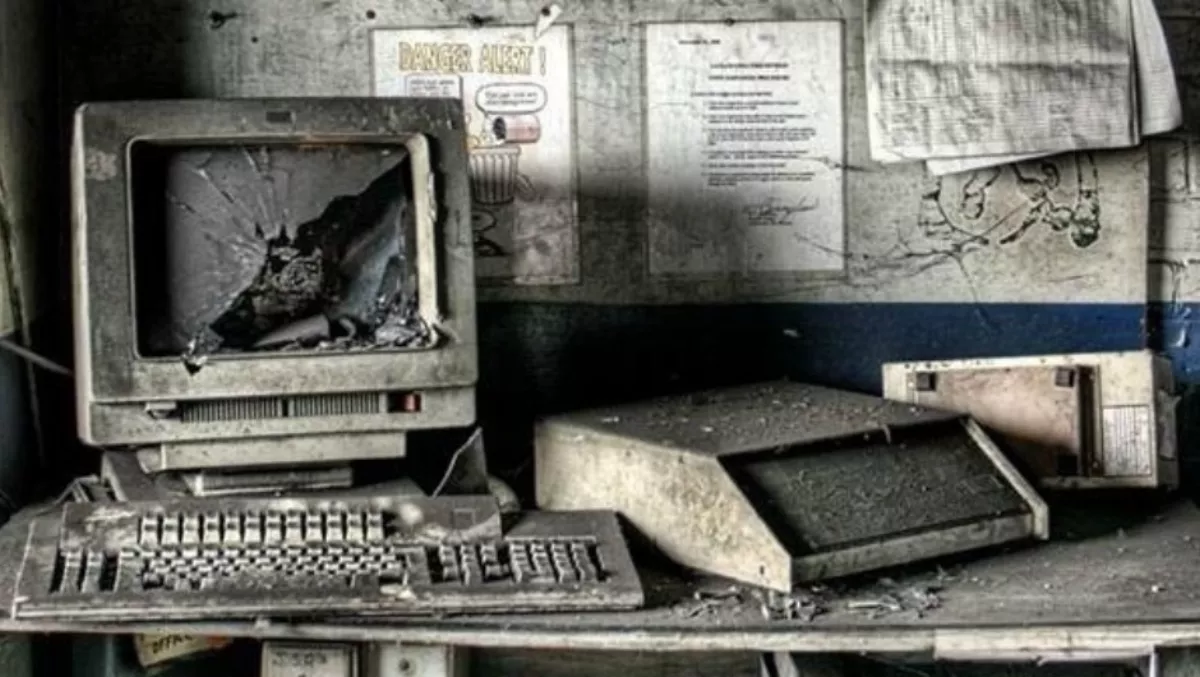 2015 not so great for PC market as shipments plunge
FYI, this story is more than a year old
The PC market continued on its downward trajectory last year, with 2015 ending as the first year below 300 million units shipped for the first time since 2008, according to reports from IDC.
However, Lenovo maintained its top position for all of 2015, with more than 20% market share.
PC shipments worldwide totalled 71.9 million units in 4Q15, a year-on-year decline of -10.6%, the industry analyst reported. While the figure is in line with previous expectations, IDC says the decline is the largest in history, surpassing the decline of -9.8% in 2013.
IDC says the market faces numerous challenges, including longer PC lifecycles, competition from mobile phones and tablets, as well as economic issues and social disruptions in Asia Pacific and EMEA markets.
Changes in the OS market also had a significant impact with the end of support for Windows XP, and promotions of low-cost PCs driving a surge in replacements in 2014 that combined with the launch of Windows 10 and a free upgrade program to delay new system purchases in 2015.
Furthermore, IDC says the market is taking time to respond to new OS and hardware configurations - deciding when to upgrade and evaluating slim, convertible, detachable, and touch variations vs. more traditional PCs.
"Nevertheless, many of these products have received positive reviews and there's potential for a faster commercial transition to Windows 10 in 2016 than we saw for prior versions of Windows," IDC explains.
"The PC market remains competitive and the economic environment weakened further with the recent drop in the Chinese stock market," says Loren Loverde, IDC vice president, Worldwide PC Tracker.
"However, PC replacements should pick up again in 2016, particularly later in the year," Loverde says.
Loverde says commercial adoption of Windows 10 is expected to accelerate, and consumer buying should also stabilise by the second half of the year.
"Most PC users have delayed an upgrade, but can only maintain this for so long before facing security and performance issues," Loverde explains.
"We continue to believe that a majority of these users will purchase another PC, motivated by new products and attractive pricing."
Jay Chou, research manager, IDC Worldwide PC Tracker, says consumer sentiment toward PCs remains a challenge, but there are pockets of growth.
"Even as mainstream desktop and notebooks see their lifetimes stretched ever longer, Apple's emergence as a top 5 global PC vendor in 2015 shows that there can be strong demand for innovative, even premium-priced systems that put user experience first," he explains.
Detachable tablets, which are counted separately from PCs, are growing quickly but from a small base, Chou says.
Adding those units to PC shipments would boost growth by roughly 6% points in the fourth quarter and 3% points for all of 2015, bringing year-on-year growth for 4Q15 to a decline of about -5% and -7.5% for all of 2015.
Chou says the impact for 2016 will be larger as detachable tablet volume grows, boosting earlier forecasts of PC growth in 2016 from -3.1% to growth of 1 to 2%.
Linn Huang, research director for Devices & Displays, adds. "The U.S. PC market fell -4.3% year over year to 17.4 million units. Although the U.S. dollar has been strengthening in lieu of currency crises in other regions, consumers here are not immune to economic concerns that have persisted globally.
"The free upgrade path to Windows 10 allowed some consumers who might otherwise have shopped for new PCs during the holiday season to obtain a 'new' PC experience," Huang explains. "Additionally, the launch of the iPad Pro may have syphoned off some consumer interest in traditional PCs. Consequently, the holiday season produced soft results for the U.S. PC market."
Regional Highlights
Asia/Pacific (excluding Japan)(APeJ) – The APeJ PC market posted a year-on-year decline with shipments affected by weak consumer demand and high inventory levels in the channels. Currency fluctuations contributed to an increase in pricing and effectively softer sales, while end users continued to focus their spending on other consumer devices. The market was particularly soft in India, where floods and weak demand during festival season contributed to low sales of PCs in the consumer space.
Vendor Highlights
Lenovo maintained its top rank for the quarter and all of 2015, exceeding 20% market share for the year. Shipments reached nearly 15.4 million units in the fourth quarter, mostly due to strong volume in North America.
HP was the number 2 vendor, slightly outperforming the market although its volume declined across regions.
Dell remained the number 3 vendor at nearly 10.2 million units with above-market performance in the U.S.
ASUS outperformed the market and moved into the number 4 position. With nearly 6 million units and 7.9% market share, this was the best quarter for ASUS since 2012. Strong sales in Asia/Pacific boosted the growth.
Apple effectively tied* ASUS for the number 4 position in the fourth quarter, but was clearly ahead on an annual basis. The company continued its strong run and outperformed the market, increasing its share globally to 7.9% for the quarter and 7.5% for the year.
Related stories
Top stories