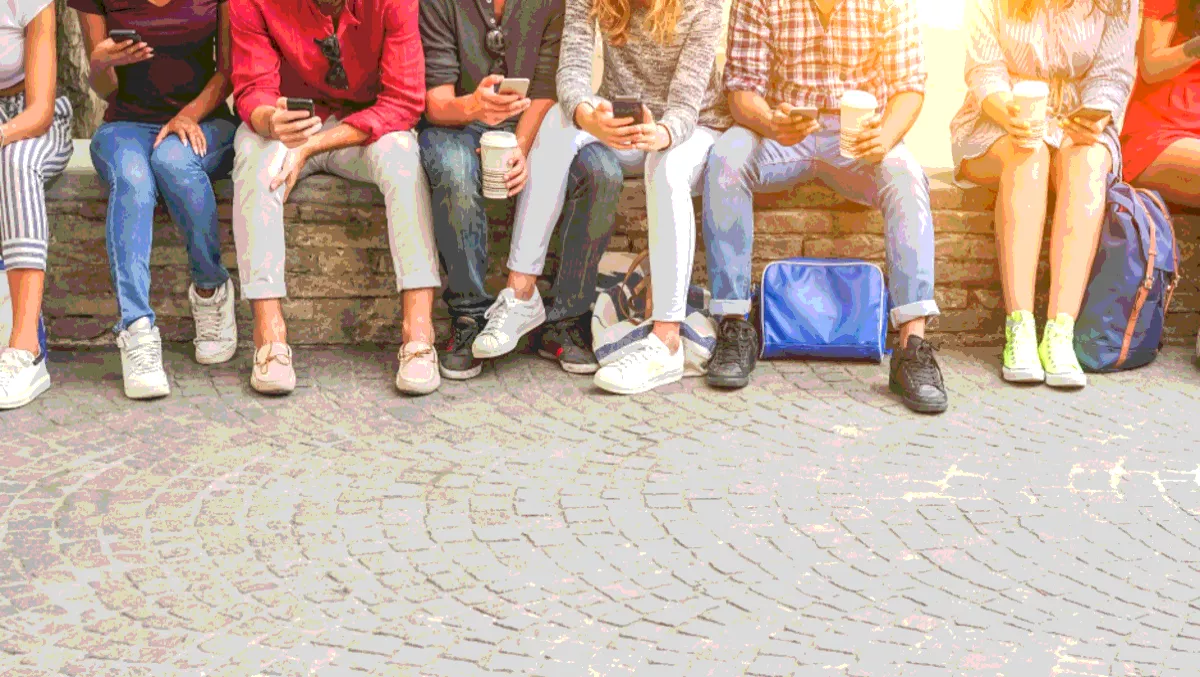 2017 sees smartphone shipments decline for the first time ever
FYI, this story is more than a year old
For the first time since their introduction, smartphone shipments declined in 2017.
Vendors shipped a total of 1.46 billion (a 0.5 percent drop from 2016) devices for the year with nearly all of that volume running either the Android or iOS platforms.
This data came from the International Data Corporation (IDC) Worldwide Quarterly Mobile Phone Tracker, with the research company remaining optimistic for the years ahead.
IDC expects shipments to return to low single digit growth in 2018 and the overall market to undergo a compound annual growth rate(CAGR) of 2.8 percent over the 2017-2022 forecast period with volumes forecast to reach 1.68 billion units in 2022.
"2017 turned out to be the year we all knew would eventually come – when smartphone volumes finally experienced a contraction That fact that China alone declined almost 5 percent in 2017 was a huge factor for why global volumes fell, but EMEA also declined 3.5 percent, and the U.S. market was flat," says IDC's Worldwide Quarterly Mobile Device Tracker program vice president Ryan Reith.
"In our opinion, areas for growth have not changed. Developing markets still have plenty of room for buildout, led by first-time buyers. And the premium space will continue to represent roughly 20% of the market. However, competition will continue to tighten and consolidation is inevitable."
IDC says design innovation continues to be a focal point of the industry, however, technology advancements have become less about the hardware and more about components and software.
This has made differentiation a challenge when all vendors are racing towards bigger screens and smaller bezels. IDC expects 2018 to be the year when phablets outperform regular smartphones, essentially ending the race for bigger screens.
IDC says while there are still big differences in quality and display type, the average consumer will continue to struggle to understand these differences.
In terms of what is coming next, IDC says device original equipment manufacturers (OEMs), component suppliers, telcos and service companies all out to capitalise on the imminent introduction of 5G which IDC expects to hit the market in 2019 and ramp up to account for around 18 percent of worldwide shipments by 2022.
"To keep up with the increasing demand for the new AI, AR/VR, contextually aware, and 5G functionalities headed to the market, we expect growth to come from improvements in overall core functions in the near term," says IDC Worldwide Quarterly Mobile Phone Tracker research manager Anthony Scarsella.
"Improvements in speed, power, battery life, and general performance will be critical in driving growth at a worldwide level as the smartphone evolves into a true all-in-one tool. Although these types of improvements seem to arrive each year, delivering it more affordably will carry even greater significance to consumers as many highly competitive emerging markets remain crucial in driving growth throughout the forecast period."
Below are the highlights of the two platforms:
Android
Shipment volumes were essentially flat in 2017, with OEMs shipping a total of 1.24 billion handsets running Google's OS.
Since its inception vendors have customised Android's OS to their own spin on it but IDC this is finally coming to an end with OEMs now pivoting back to stock Android.
Google has been pushing for this initiative for quite some time as the standardisation on software can bring faster updates, minimise consumer confusion, and potentially allow Google to gain back some control of the platform.
The average selling prices of Android devices rose in 2017 for the first time in seven years, which is largely due to the low-end players migrating their portfolios upstream toward mid-tier pricing.
Apple iOS
2016 saw the first year-over-year decline in iPhone shipments, but Apple returned to positives in 2017 – albeit only just with 0.2 percent growth.
Apple shipped 215.8 million iPhones in 2017 with 64 percent of those coming from 'Plus'-size iPhones (including the X).
The shift to bigger and more expensive devices has allowed Apple to grow its average selling prices while at the same time tackle the challenges of growing its shipment volumes. IDC expects iPhone shipments to grow 3.7 percent to 223.8 million units in 2018 and reaching 242.4 million in 2022.
Apple continues to build out its device upgrade program, a move IDC believes could be a catalyst to support growth over the next five years.
Related stories
Top stories