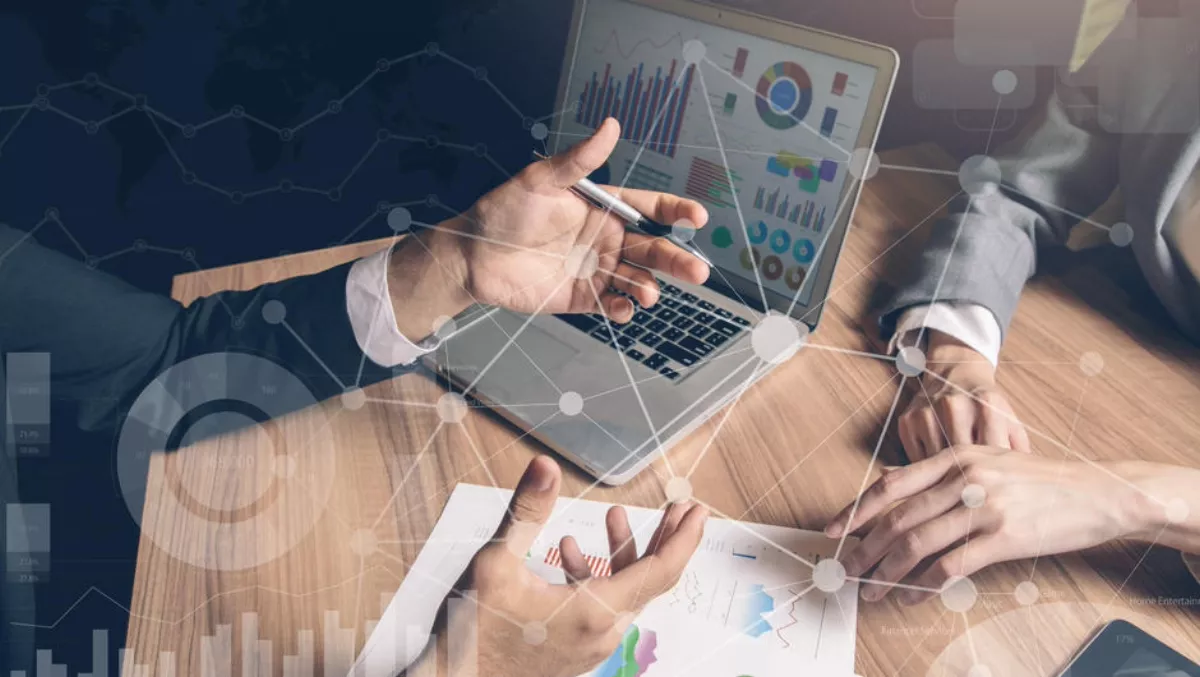 7 best practices of successful managed service providers
By Ben Moore,
Mon 16 Apr 2018
FYI, this story is more than a year old
The managed services provider (MSP) market is growing. In a study by MarketsandMarkets, revenues have been estimated to exceed $193 billion in 2019—a CAGR of 12.5%.
The study also went on to explain that the percentage of companies making use of MSPs has also been estimated as having grown from around 30% to 50% in the last year alone. But these are just the macro numbers. Growth for individual MSPs varies considerably. According to the study, a significant portion of MSPs have seen their businesses grow by 20% or more annually. About half, however, are only growing at about 10% or less.
Now we are four months into 2018, and I think it is fair to say that none of us really know what to expect from the months ahead, with global changes afoot that will have consequences for us all. So how can we ensure that we are doing everything we can as IT businesses to stay successful and, crucially, profitable? From my conversations and meetings over the last few months with Datto MSP partners across Asia, I've been able to identify some key best practices shared by the most successful companies which I'd now like to share with you:
1. Be the "go to" person
For managed service providers, it is important to define exactly what your business does, the services in which you specialise, and your edge over competitors in your space.
It is essential to be able to communicate your business value to potential customers. One effective way to differentiate yourself from other IT providers is to develop a high level of expertise in a specific area or areas. For example, an MSP that focuses on servicing SMBs in Healthcare and Finance or an MSP that specialises in a specific service or technology (e.g. backup and disaster recovery). This decision should come down to your personal preference and the potential clients in your region. Over time, serving clients with similar needs will enable you to build up an expertise, which can be applied across customers. Suddenly, you will be the "go to" person for something.
2. Be choosy about clients
Many new IT service providers take whatever work they can get. This makes sense when you are just starting out, but as your business grows it is important to be more selective about your customers. The first step: identify your ideal client. This will be dictated in part by your specific areas of expertise, but there are additional factors to weigh. For example, it is important to consider the level of effort it takes to support a customer's environment. When it comes to current customers, don't be afraid to cut ties. If a customer is not a good fit, it's generally best to end your relationship with them.
3. Build customer trust
For IT service providers, building customer trust is essential because you are accessing and protecting their private technology and data on which their livelihood relies.
Always make sure to follow-through on your promises as, without this, there is no trust and no relationship. Offering customers impartial advice about technology will help you become a trusted advisor. Obviously, you need to generate revenue and make profits, but that doesn't mean selling clients the most expensive products you can. It's more important to recommend technology that helps them succeed regardless of its cost. Giving customers the right tools along with top-notch tech support builds trust and ensures a long-lasting business relationship.
4. Standardise technology offerings
Standardisation allows you to develop expertise in technologies that you use - reducing the time and effort necessary to deploy and manage them. It also makes it easier to manage relationships with a finite set of vendors. Make sure to choose technologies that can support lots of different IT environments. Many successful IT service providers publish a service catalogue to ensure that potential and current customers understand the options available to them. It should be detailed enough that there is no ambiguity as to what each service offers, but not so technical that you lose them altogether.
5. Price for a profit
Developing a pricing strategy is all about making the margins you want and/or need on the services you deliver. Understanding your own costs is essential - look at what you need to make a margin and then price in some profit. Many IT providers, especially those who are new to the business, make the mistake of pricing their services too low in order to beat competitors on price. Instead, consider ways to differentiate your services from the competition and be ready to communicate why your service commands a premium price. IT service providers use a variety of pricing models today, and yours will ultimately be dictated by your business needs. Many IT providers price per user or per device, while others opt for a fixed price model or a hybrid of the two.
6. Develop a sales and marketing process
Many IT service providers struggle with sales and marketing. In some cases, it's because they come from a technical rather than a business background. Others, particularly small shops, simply may not have the time to devote to sales and marketing. If you are looking to grow your business, developing a repeatable sales process is essential.
7. Go to school
In an industry that is constantly changing, education is essential. Peer groups are a popular option for IT service providers looking to further their education. These groups meet locally or online and allow members to learn from each other in formal and informal settings. Members are encouraged to network and bounce ideas off each other as well. Another option is to seek certification on specific technologies you use to deliver services. Many tech vendors offer product-specific education and certification programs, and, there are a number of organisations that offer more general IT training opportunities. To remain competitive in an industry of constant change, ongoing education and certification are essential.
Article by Datto Asia Director Nop Srinara