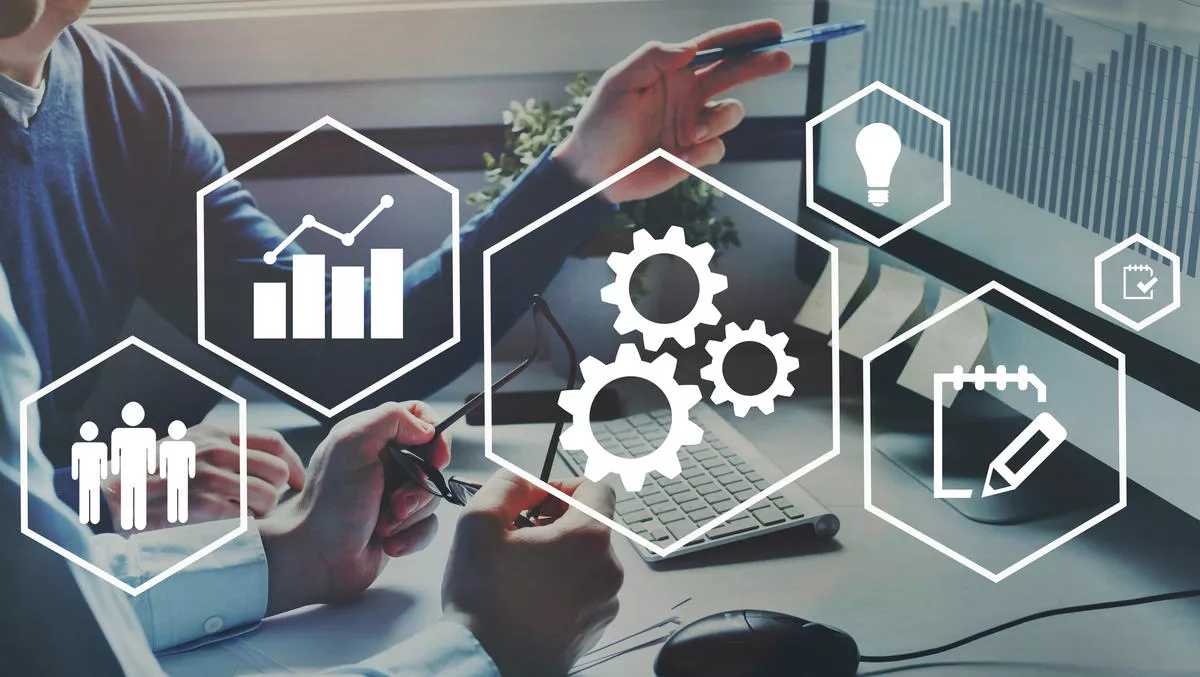 ABB named leader in distributed control systems
FYI, this story is more than a year old
ABB, the automation specialists, have been named as a Distributed Control Systems (DCS) market leader for the 21st consecutive year.
A new report by the ARC Advisory Group stated that ABB is the number one DCS company, due to customer focus, digital innovation and remote services.
DCS a growing field, with ABB in a leadership position
DCS are central to automation in the energy and process industries, playing a key role within Industry 4.0 and representing a global market valued at $15 billion, the analysts state.
Holding an overall share of 19.2%, ABB leads the field thanks to its domain knowledge in multiple industries, extensive service network and a continued investment in technology and digital solutions that meet rapidly changing customer requirements, according to the analysts.
This puts ABB more than two points ahead of the nearest DCS competitor.
Breaking down the market share
The largest share of 2019 DCS market growth came from oil and gas, chemicals, mining, pharmaceuticals and biotechnology, followed by food and beverage, metals, cement, and pulp and paper.
With its two main DCS offerings, ABB Ability System 800xA and ABB Ability Symphony Plus, ABB has a strong presence in each of these segments.
ABB is also a leader in several of the key DCS trends identified in the report, including Modular Automation, Batch, Characterisable I/O and Remote Services.
As the DCS leader, the analysts state that ABB continuously develops new control benefits for customers, the analysts find.
For example, by processing the massive amounts of data generated by the DCS, ABB continues to develop new data analytics that help customers to increase production efficiency, and leverage machine learning capabilities that improve problem predictability and extend asset life.
Ongoing development and investment in DCS offerings
A key focus of ABB's annual $1.5 billion research and development investment is the further expansion of DCS and other digital and automation capabilities in the context of Industry 4.0.
In July, ABB brought two new offerings to market that use DCS data with value-added applications to improve customer production availability, process performance and product quality.
The ABB Ability Edgenius Operations Data Manager gleans value from DCS data, while the ABB Ability Genix Industrial Analytics and AI Suite combines data from operations (e.g. DCS), engineering and information technology for multi-dimensional data analytics and decision support, the company states.
Services saw the highest growth in relation to software and hardware in the ARC report. This trend accelerated in 2020, which created a high need for remote services.
One such service, ABB Ability Collaborative Operations, a remote-enabled network of ABB experts and technologies, uses many ABB DCS technologies to remotely monitor and support customer assets and processes.
ABB experts in ABB Collaborative Operations centres globally are available 24/7 to assist customers. The Collaborative Operations network continues to provide remote support for customers in travel-restricted situations.
As the world looks to Smart Cities, Green Energy and Vertical Farming in support of trends such as Urbanisation, ABB DCS will play a key role in ensuring their realisation, the analysts state.
Shaping ABBs automation solutions
ABB Industrial Automation chief technology officer Bernhard Eschermann says, "I want to thank our customers for their longstanding support, helping us to shape ABBs automation offering and expertise into what it is today.
"Automation makes a difference in the world around us. The DCS is the backbone for much of the digitalisation transforming our customers industries. It helps to provide many of the elements essential to modern society, such as the water we drink, the energy we consume or the materials used to build our homes.
He says, "During more robust economic times, process industry producers often rely on new production machinery to increase output. In the current highly demanding economic environment, customers are squeezing as much value as they can out of existing assets, running as efficiently as possible to protect profit margins.
"Maximising assets and efficiencies is what DCS do. We see it as our duty to continue to develop solutions that offer these benefits and more for our customers.