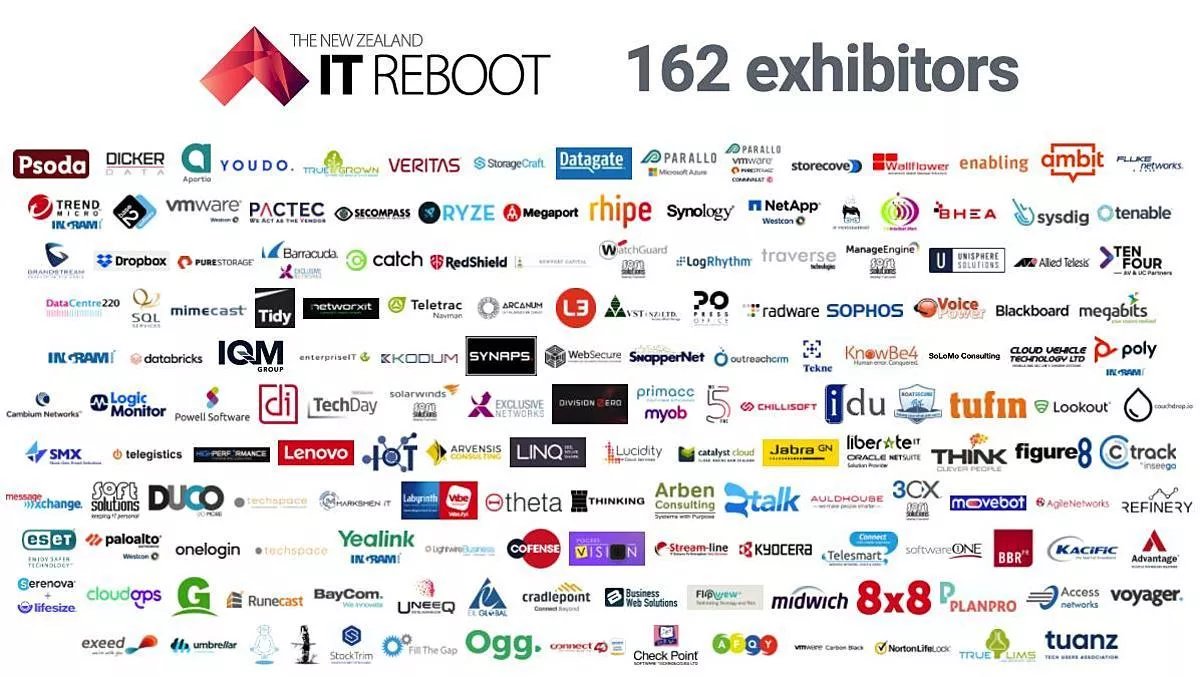 Announcing the New Zealand IT Reboot event
By Sean Mitchell,
Tue 5 May 2020
FYI, this story is more than a year old
The New Zealand IT Reboot officially launches on the 21st May. Already over 180 exhibitors have come on board and 10,800 people have visited their stands.
The event is a not for profit event to help rebuild and reboot the Kiwi IT industry.
"We expect around 30,000 visitors to the event between now and the 24th May, with a mix of both channel partners but mainly business and enterprise end-users", says Techday publisher, Sean Mitchell
Every technology reseller, retailer, integrator, distributor or vendor that operates in New Zealand
is welcome to have a free exhibition stand.
It's a totally virtual event, with the aim to get everyone in our industry back on their feet.
"I want exhibitor to walk away with 50 new Linkedin or customer contacts from the exercise. This is the exact type of no-cost sales event that the industry needs right now." says Mitchell
Leads are already being captured and will be passed to exhibitors on the 24th May.
What you gain by exhibiting:
Sales leads and new customers
Market your business & offerings
Uncover new brands and products
Valuable insights from speakers
New LinkedIn connections
You help the industry reboot
Cost:
No hidden fees, we just ask you to help promote it on social media and to your customers. If we all give it a push online then the event will be a tremendous success.
Claim your free exhibition stand here.
Check out the event here.
For more information contact Sean Mitchell on 021 936 965 or email seanm@techday.com