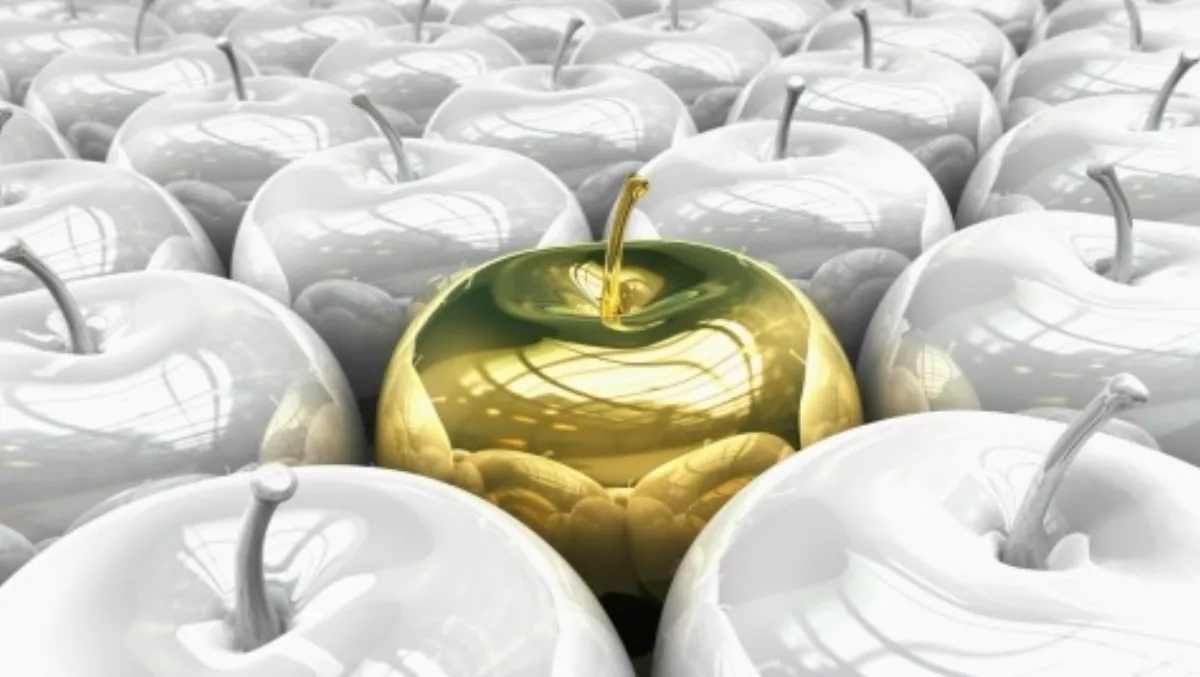 Apple earnings soar
By Shannon Williams,
Wed 29 Apr 2015
FYI, this story is more than a year old
Apple has set new second quarter records posting quarterly revenue of $58 billion and quarterly net profit of 13.6 billion.
The tech giant cites strong performance of iPhone, Mac and an all-time record performance of App Store sales drove the 27% revenue growth.
These results compare to revenue of $45.6 billion and net profit of $10.2 billion, in the year-ago quarter.
According to the Associated Press, the results far exceeded Wall Street expectations. "The average estimate of 19 analysts surveyed by Zacks Investment Research was for earnings of $2.19 per share," it says.
"The tremendous customer demand for our products and services in the March quarter drove revenue growth of 27% and EPS growth of 40%," explains Luca Maestri, Apple's CFO. "Cash flow from operations was also outstanding at $19.1 billion."
"We are thrilled by the continued strength of iPhone, Mac and the App Store, which drove our best March quarter results ever," says Tim Cook, Apple's CEO. "We're seeing a higher rate of people switching to iPhone than we've experienced in previous cycles, and we're off to an exciting start to the June quarter with the launch of Apple Watch."
Professor of Strategy Loizos Heracleous, of Warwick Business School, says it despite the iPhone 6 and 6 Plus being 'instrumental' in Apple's revenue and profit growth, it would be a mistake to assume that the iPhone is the company's only advantage.
"Apple has shown once again that it has staying power," Heracleous says. "Revenues from the App Store and Mac are important contributors to its performance.
"More importantly, however, Apple can sustain premium pricing for the iPhone and other offerings because of its ecosystem of products and services that, apart from having positive and synergistic effects on the user experience, also create barriers to exit for customers."
Heracleous says Apple's immense operational efficiency - for example it has one of the highest stock turnovers, and one of the lowest Selling, General and Administrative Expenses (SG&A) costs in the industry - leads to extremely healthy margins. Apple has a 40.8% gross margin and a 23.4% net margin. "In the three and a half years that Tim Cook has been CEO, he has very effectively sustained the trajectory of high performance that Steve Jobs forged," Heracleous says. "If the Apple Watch is a success - and early indications are very positive - it will be the first ground-breaking product released during Cook's tenure as CEO, and it will prove that Apple can still redefine industries."
Heracleous adds, "Apple's forays into emerging markets have begun to bear fruit as iPhone sales in China are surpassing those in the US plus international sales account for 69% of total sales in the most recent quarter.
"The decline in iPad sales is more than made up for by higher iPhone sales, and the introduction of the Apple Watch represents significant potential for the company," says Heracleous. "Apple's plans to return $200 billion to shareholders through share buybacks and dividends represents a departure from previous company policy and is another plus for investors."
Apple is providing the following guidance for its fiscal 2015 third quarter: • revenue between $46 billion and $48 billion • gross margin between 38.5 percent and 39.5 percent • operating expenses between $5.65 billion and $5.75 billion • other income/(expense) of $350 million • tax rate of 26.3 percent